The method for blocking timesheet submissions differs for Agresso linked Projects and non-Agresso Projects.
Projects that are not linked to Agresso
For non-Agresso Projects blocking timesheet submissions occurs automatically when the project is set to "Complete".The video below explains how to do this:
Agresso linked Projects
For Projects linked to Agresso, a Project Amendment must be requested to change the Timesheet Status in both Agresso and Pulse. The video below explains how to do this:
To block a Project (aka Job) that is linked with Agresso via Project Amendment you must be either a Project Manager or a member of the Finance Manager Group for your office.
The exact permissions required to be able to Request Project Amendments can be configured for an Office in the' Address Book > Office > Project Amendments' tab.
1. From the Project Summary page hover over the "Summary Actions" drop-down and click "Project Amendment"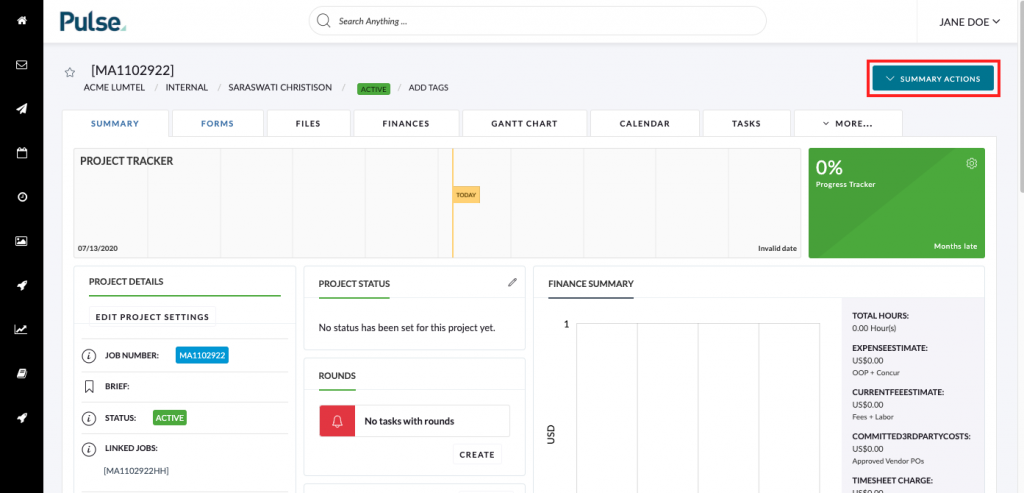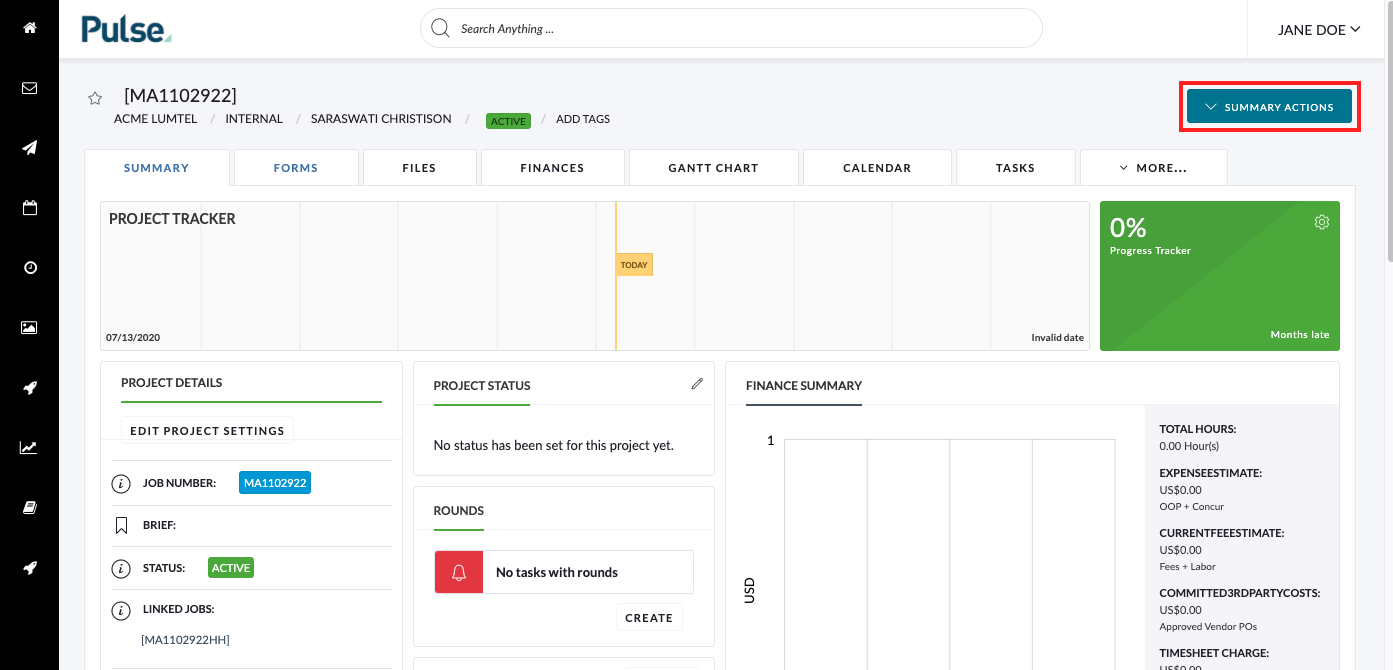 If you can't see this option please ask Finance to make the change for you.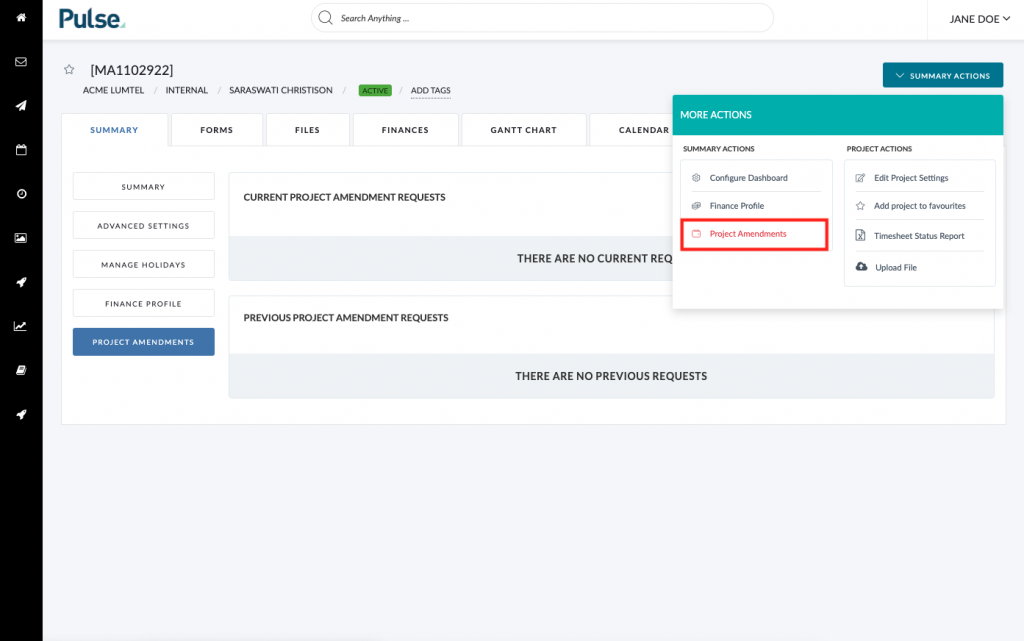 2. On the "Project Amendments" screen click "Create New Request"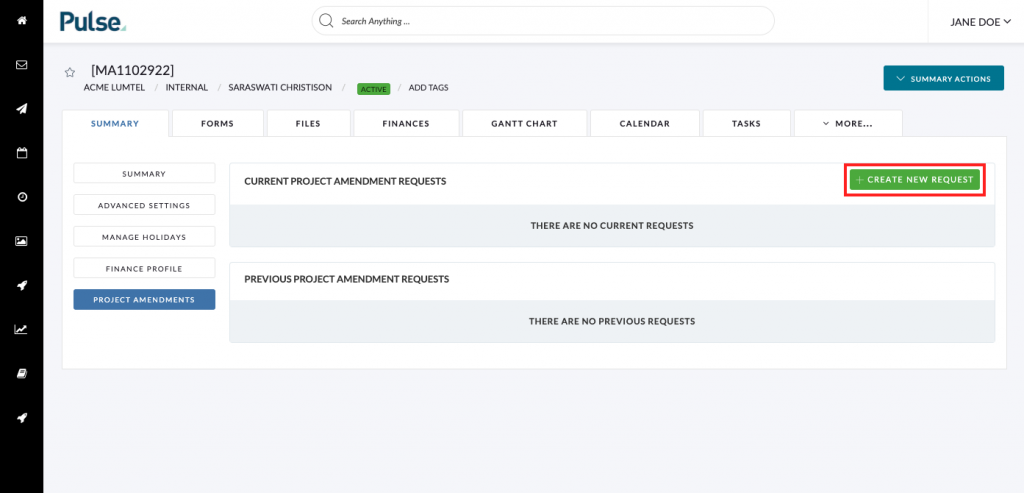 3. Under 'Type' select 'Project Status'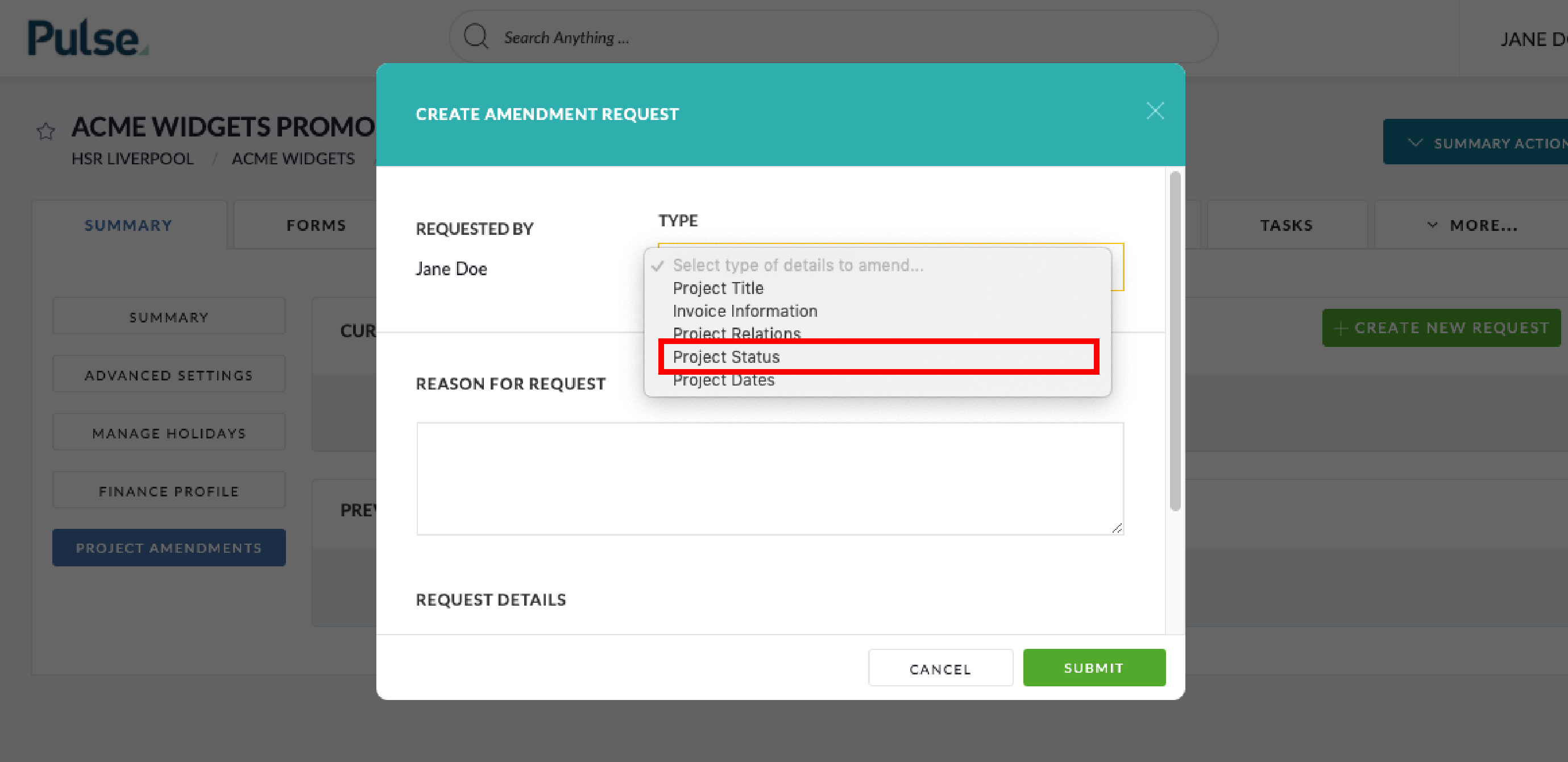 4. Provide the Reason for Request
Provide a reason for the change in Project Status if it is configured to be mandatory in your Office.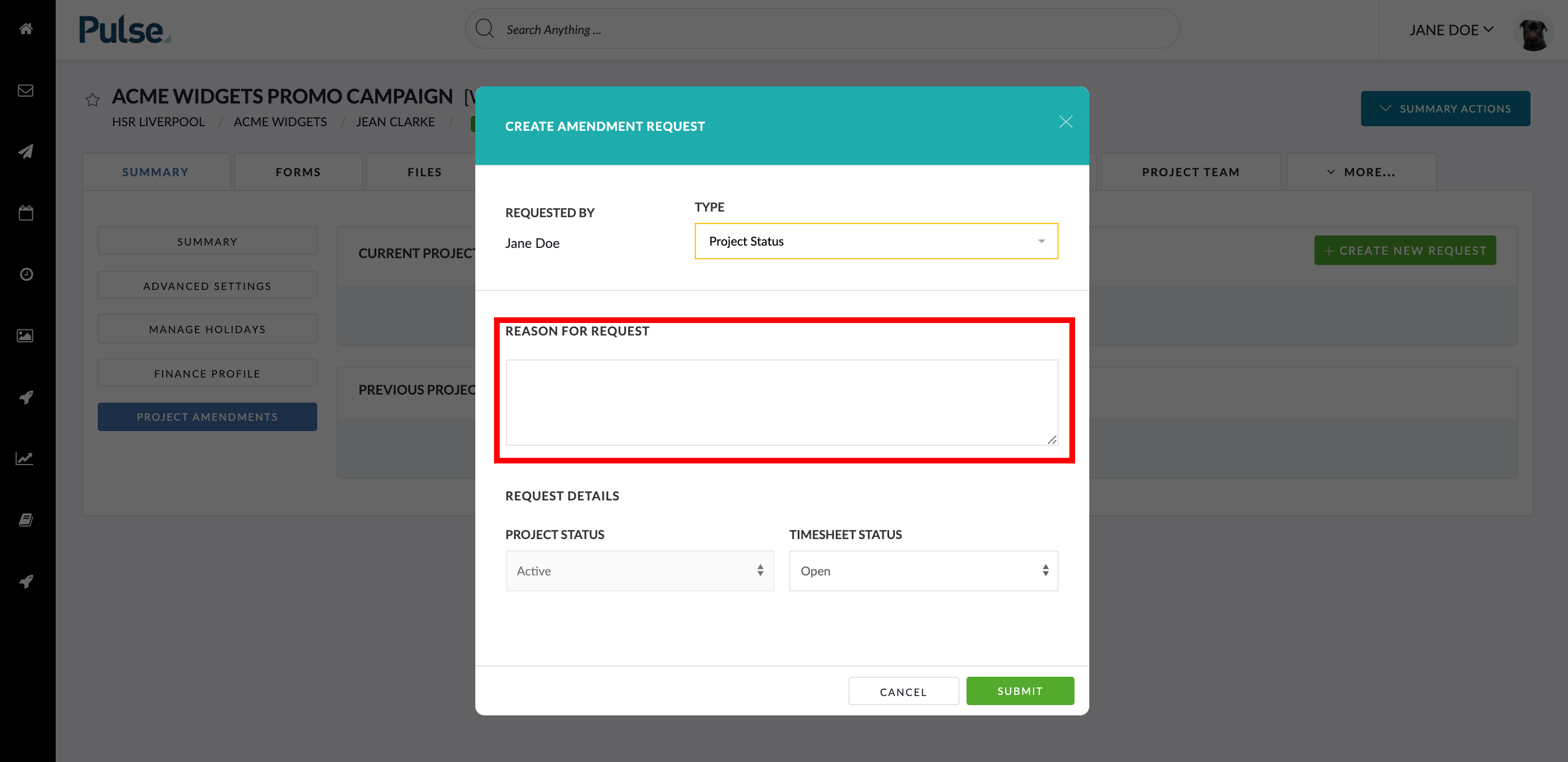 5. Change Project Status from 'Active'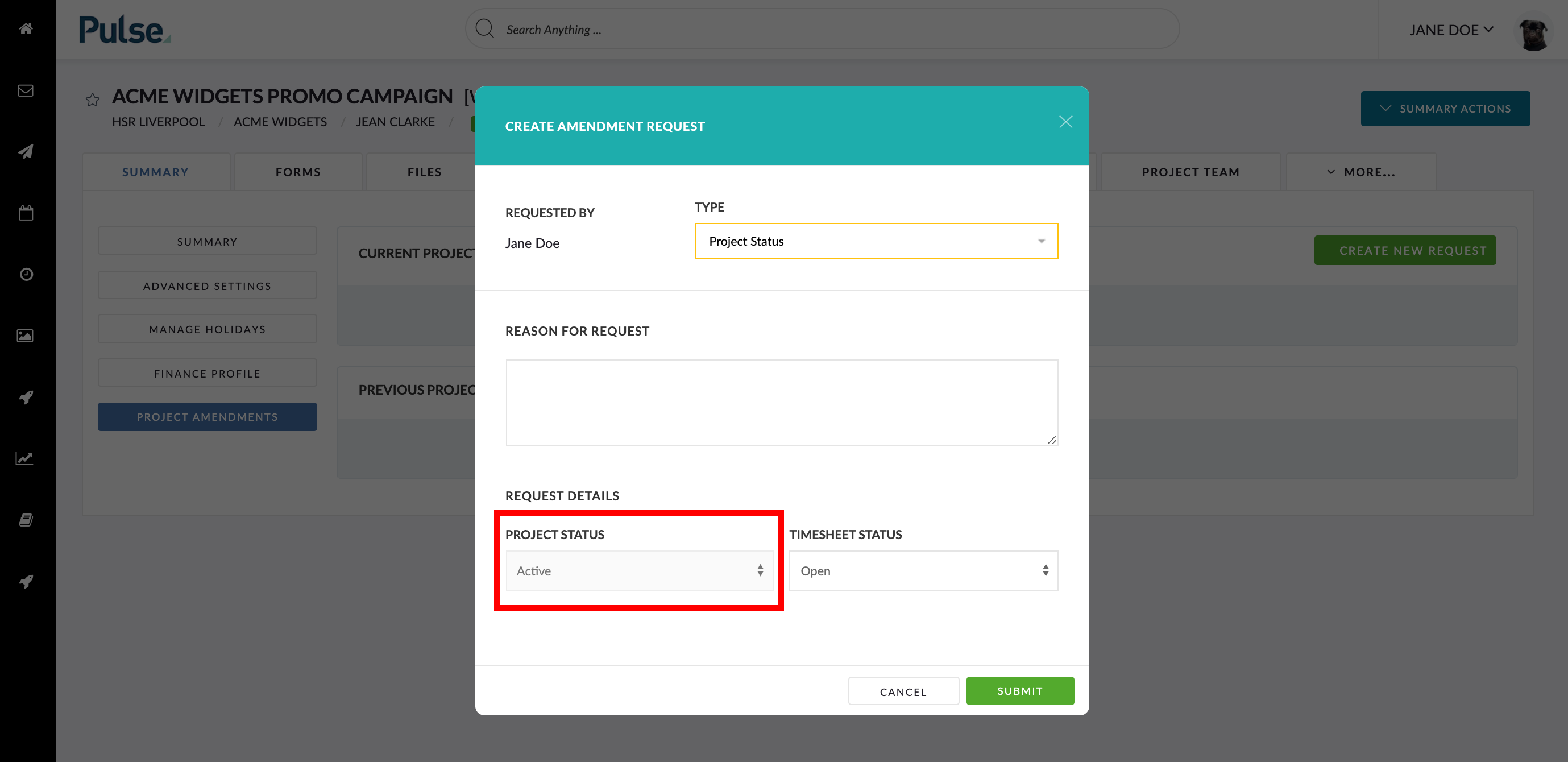 The possible values are:
Active
on hold
in review
complete
cancel
6. Change value of 'Timesheet Status' from 'Open' to 'Blocked'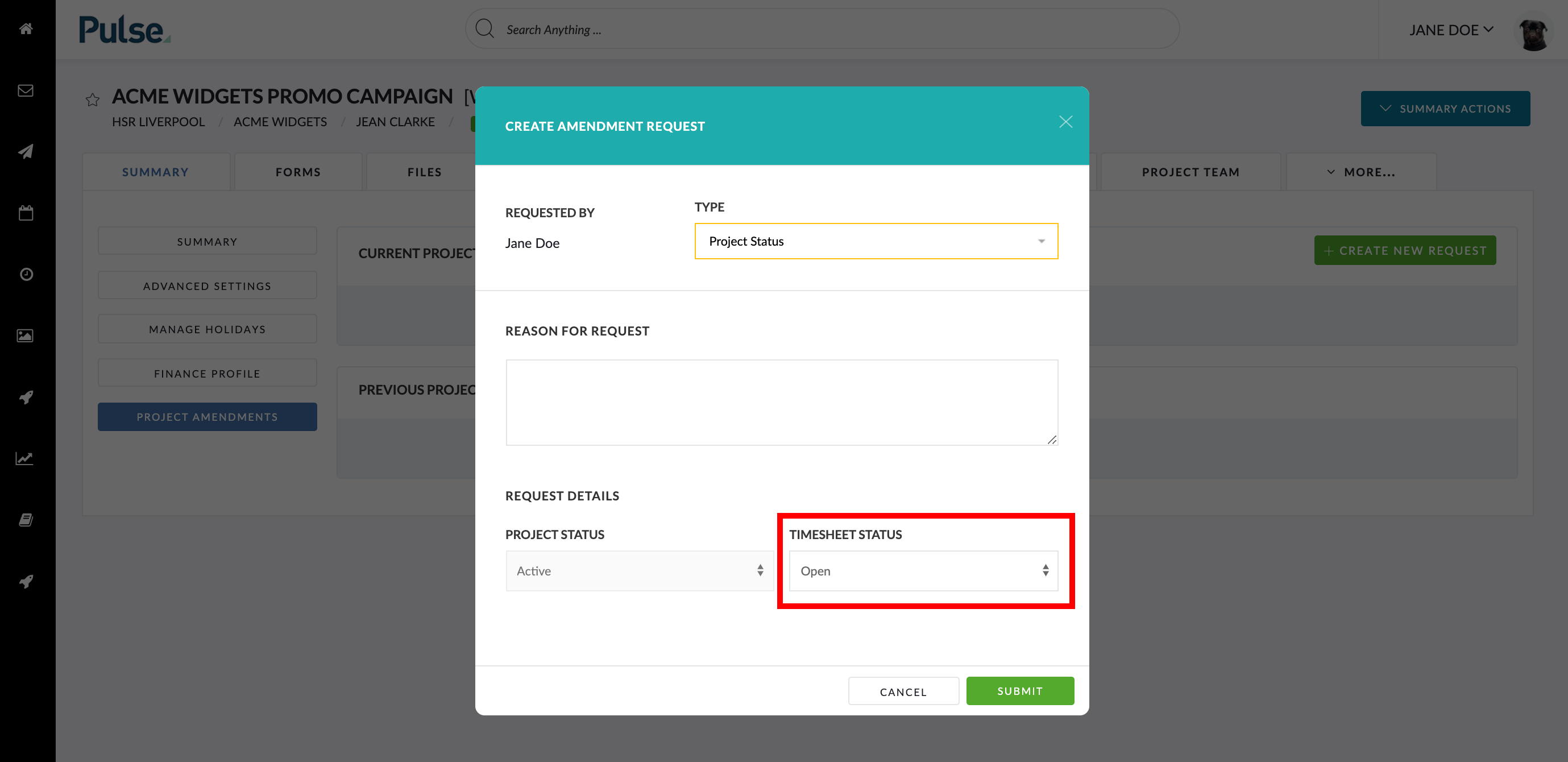 5. Click "Submit" to lodge the Amendment Request
Clicking submit will notify the User or Users who are nominated to Approve Project Amendment Requests in your Office. This is always the Finance team but can also include other Users depending on the setup of your Office.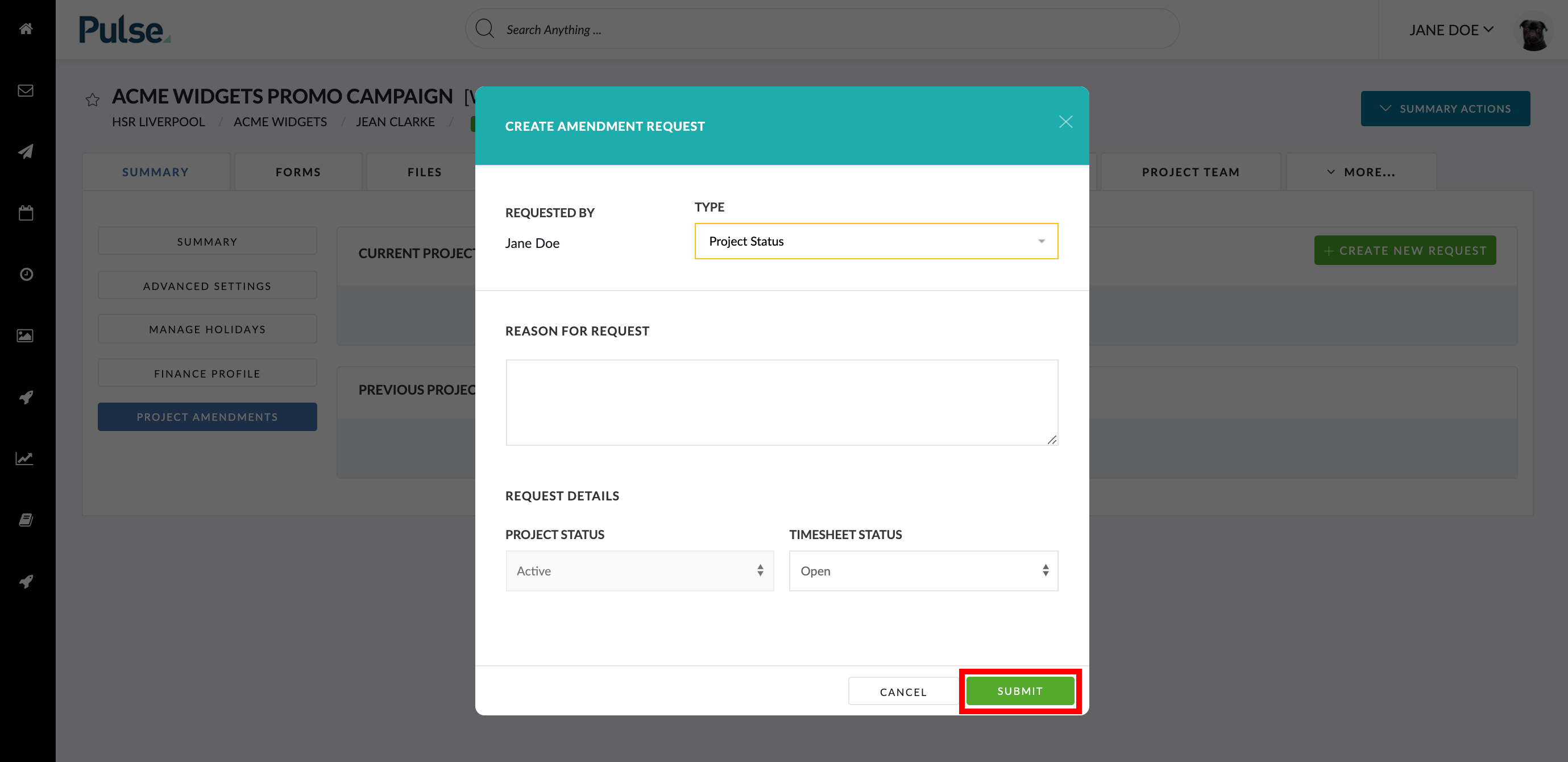 Depending on your permission you may see an "Approve" button which you can use to approve amendments immediately.
KB.45130