Pulse Project Management Software provides a variety of Project Finance Management Tools to help you track and manage Finances for your Projects.
The Pulse Finance Tools can be used as a standalone enhancement to track Finances within your Projects – OR – Pulse Financials can be integrated via our API to 3rd Party finance & accounting systems such as Unit 4 Agresso, Oracle or Xero.
Project Finance Management Software
1. Estimate Builder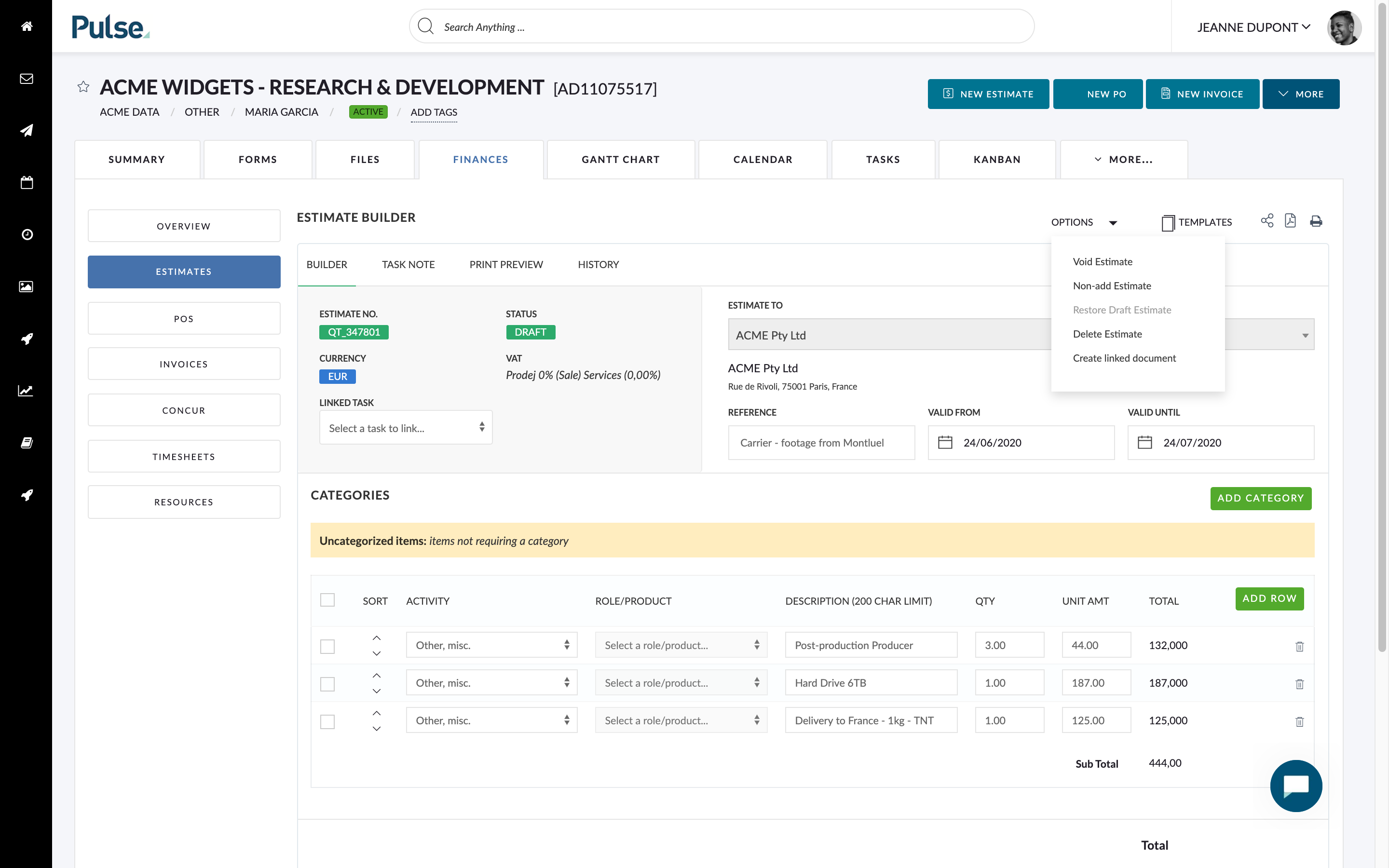 The Estimate Builder lets you create Estimates directly in your Projects to reflect the cost of the Project.
Pulse Estimates can be used purely for Project Finance Tracking – OR – you can issue the Estimate as a legal document for Approval with your Client as part of your Project Workflow.
Estimates can be created from customised Products and Activities – OR – you can create an Estimate from a previously saved Estimate Template.
2. Purchase Orders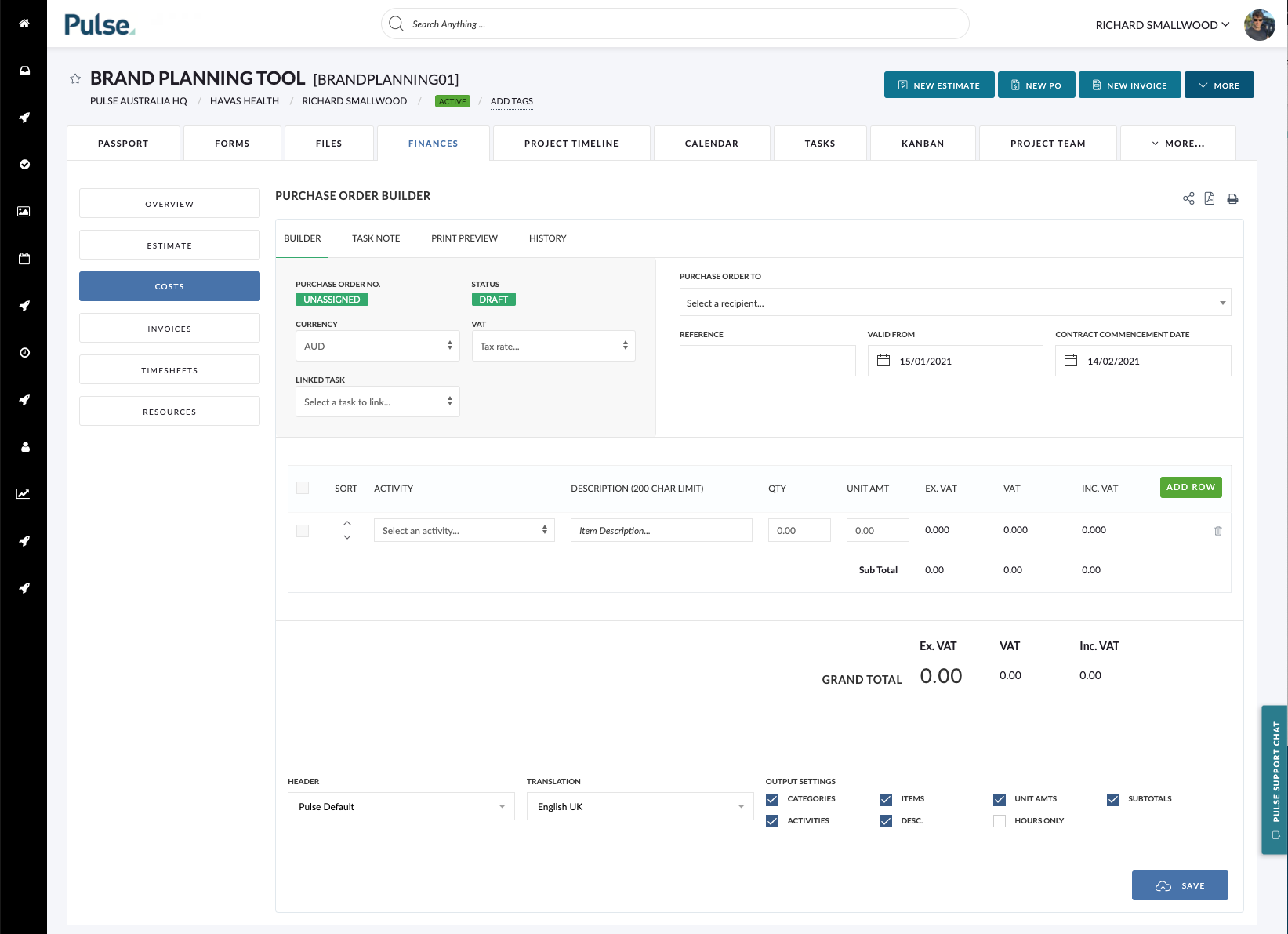 Purchase Orders can be used to record Costs on the Project.
A Purchase Order can be used to simply track costs on your Project – OR – they can be issued to suppliers as a formal agreement to provide services at an agreed cost.
3. Invoices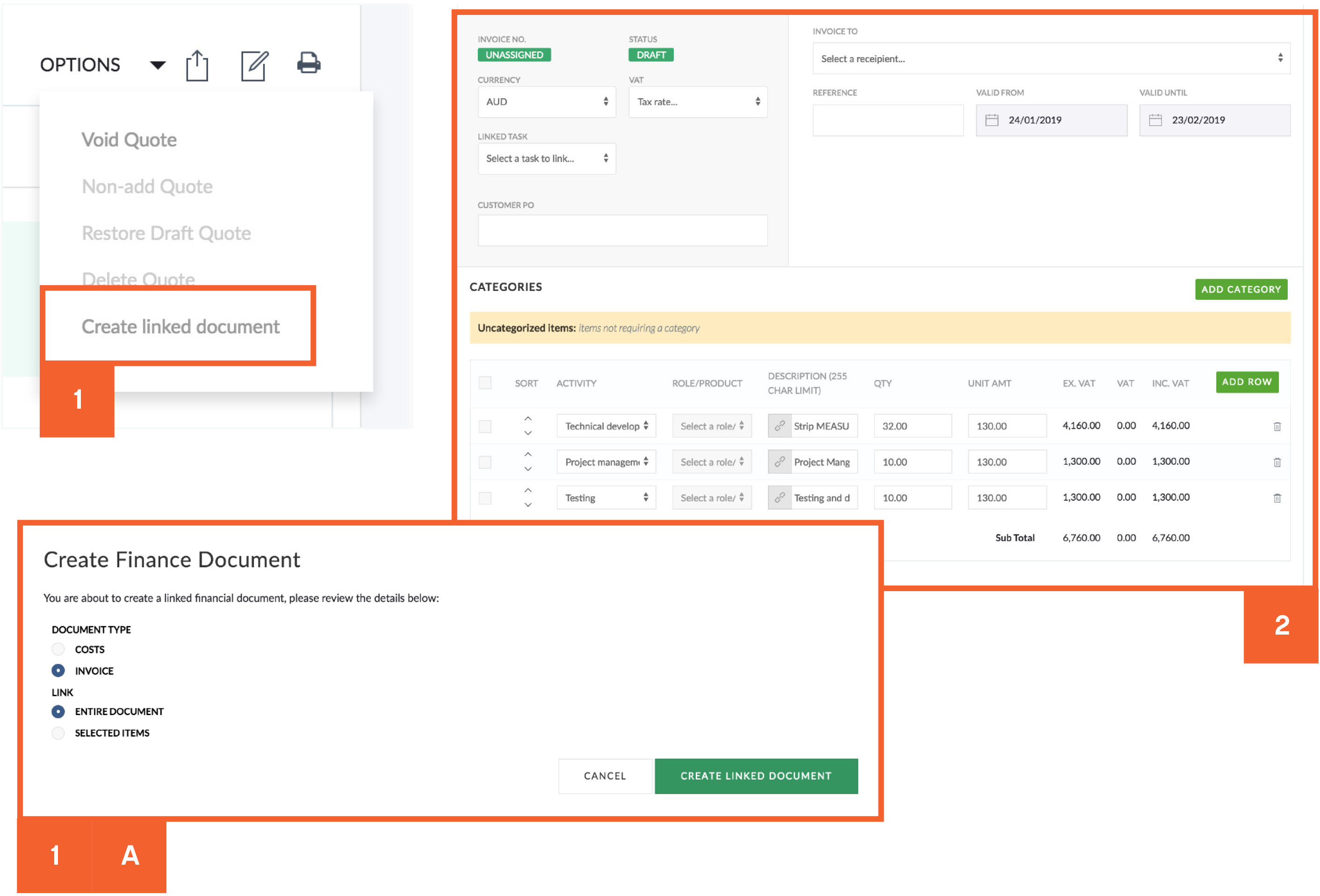 Invoices can be raised directly in Pulse.
Pulse invoices in Pulse Project Management Software can be used as a simple record of the final invoice amounts for a Project, and therefore track profitability.
OR – you can integrate your Pulse system with a back-end Finance system – which will allow you to create Invoices in Pulse which act as 'Billing Instructions' for your separate Finance System and Finance Department for Billing to Client.
4. Finance Dashboard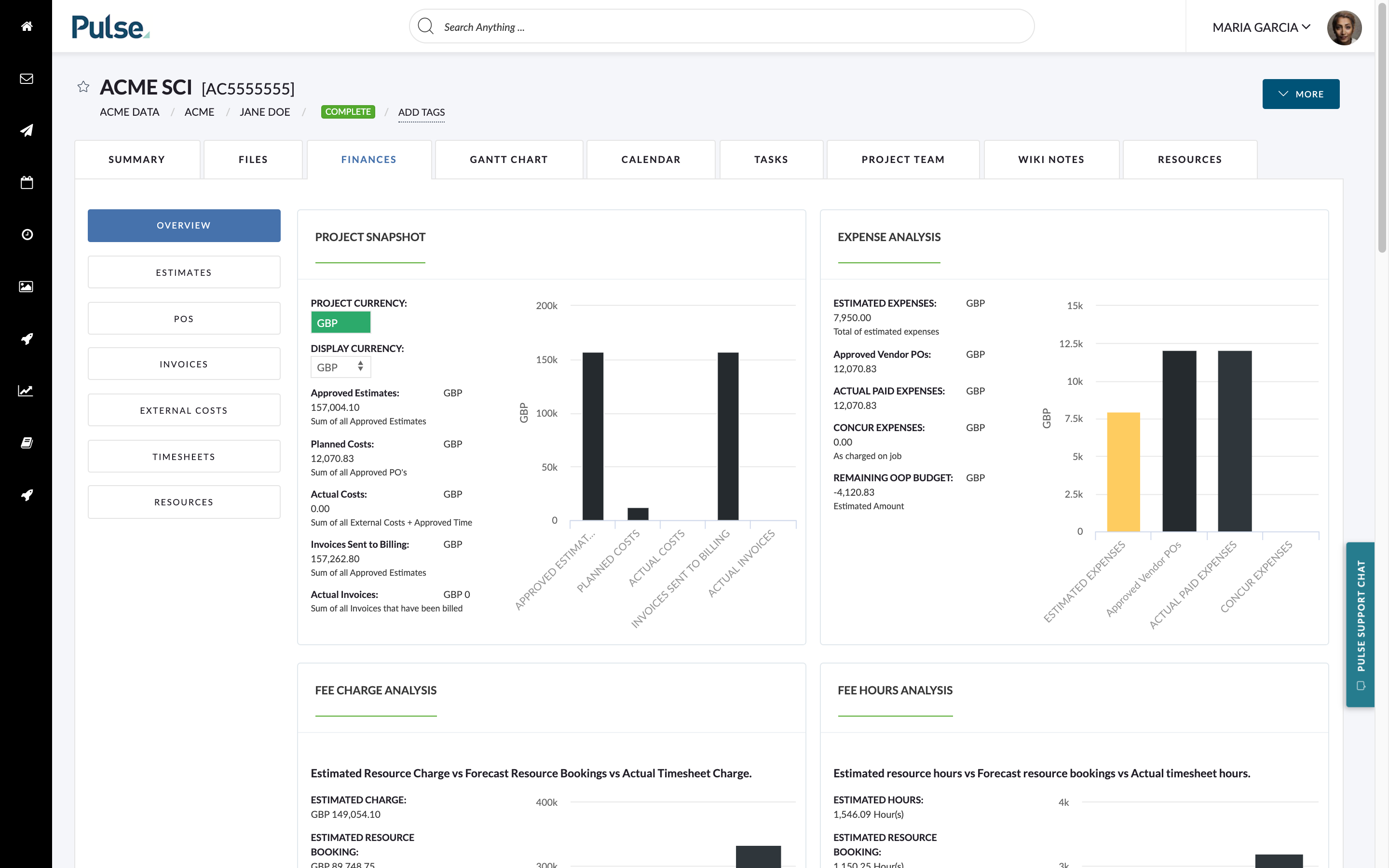 All Project Financial Management documents raised in a Project will appear on your Finance Dashboard.
The Finance Dashboard provides you different measures of Profitability by comparing information across Estimates, Costs, Invoices, Timesheets and Resource Bookings.
Thus giving you a real-time view of the Health of your Projects.