Pulse is unique for Online Project Management & Collaboration Software in that it also includes a fully-featured Document Management system.
The Pulse Document Management System can be used as a fast-access Central Repository for all your Project Management Documentation – OR – you can use the Pulse Asset Library as a Standalone Tool to support the Document and Knowledge Management for your business.
Document Management Features
1. Digital Asset Library (DAM)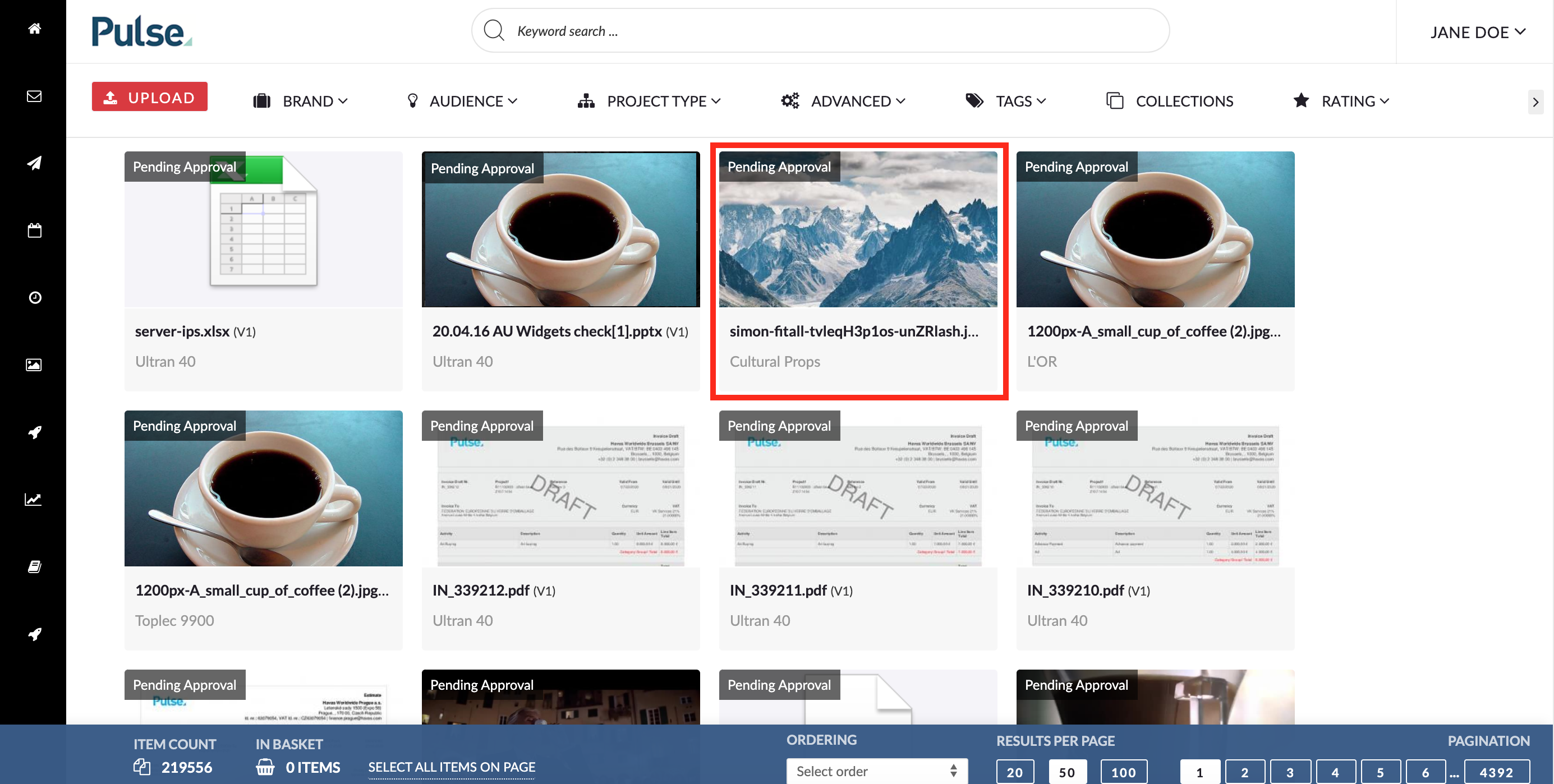 Pulse is unique in that it incorporates a fully-featured Asset Library with Digital Asset Management features (DAM).
The Asset Library acts as a central database for all Digital Assets loaded into Pulse – either directly to the Asset Library or through Projects.
DAM features include Power Search, Advanced Filters, Review & Approval Workflows, Image Resizing, Large File Upload and Sharing, Auto-Tagging and Collections for Managing and Sharing Documents in Bulk.
2. Online Document Review with 'Sticky Notes'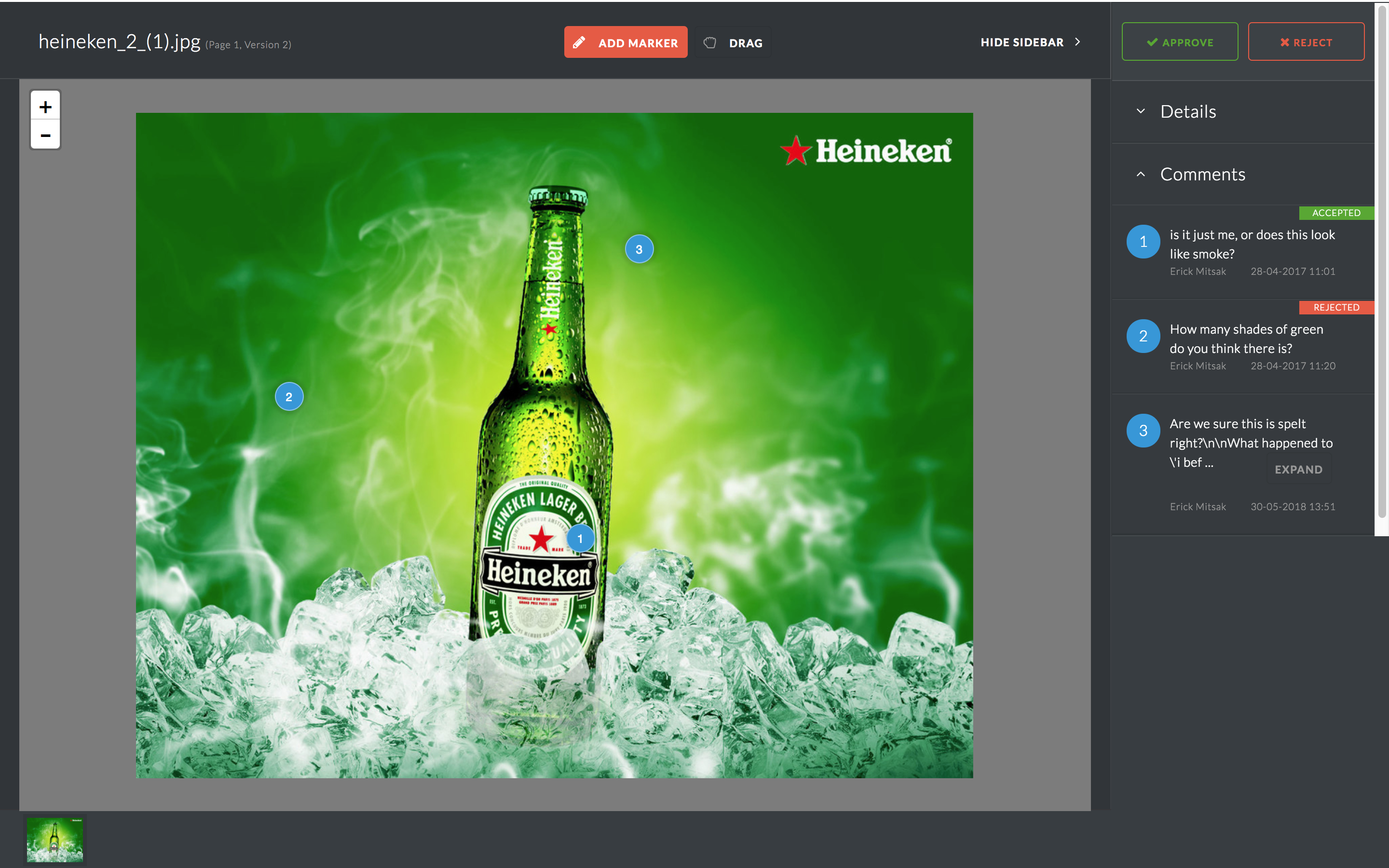 Pulse includes an integrated tool for Online Document Review and Markup.
We call this tool Sticky Notes.
Sticky Notes are available for all Project Documents including Task Attachments, so you can incorporate Online Document Feedback directly into your Project Workflow.
3. Version Control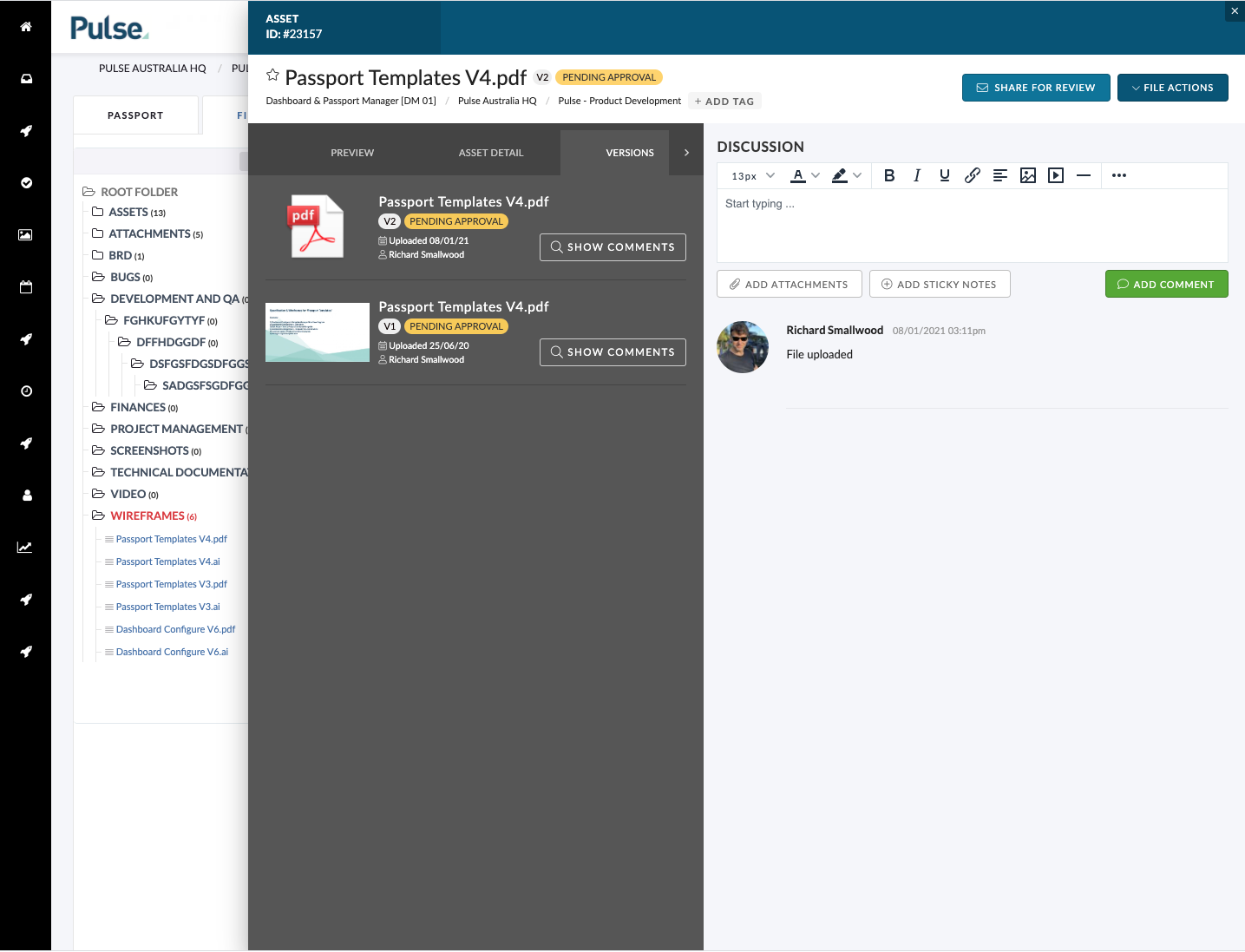 We have all had the situation when working on a Project where important documents get out-of-date and stakeholders end up providing feedback on the wrong version of a document!
Pulse solves this problem by having integrated Version Control.
Every document in Pulse generates it's own ID, which is used for tracking and providing feedback.
As you upload new versions of a Document, stakeholders are notified – and they can clearly see which version of the document their feedback belongs to.
4. Document Approval & Workflows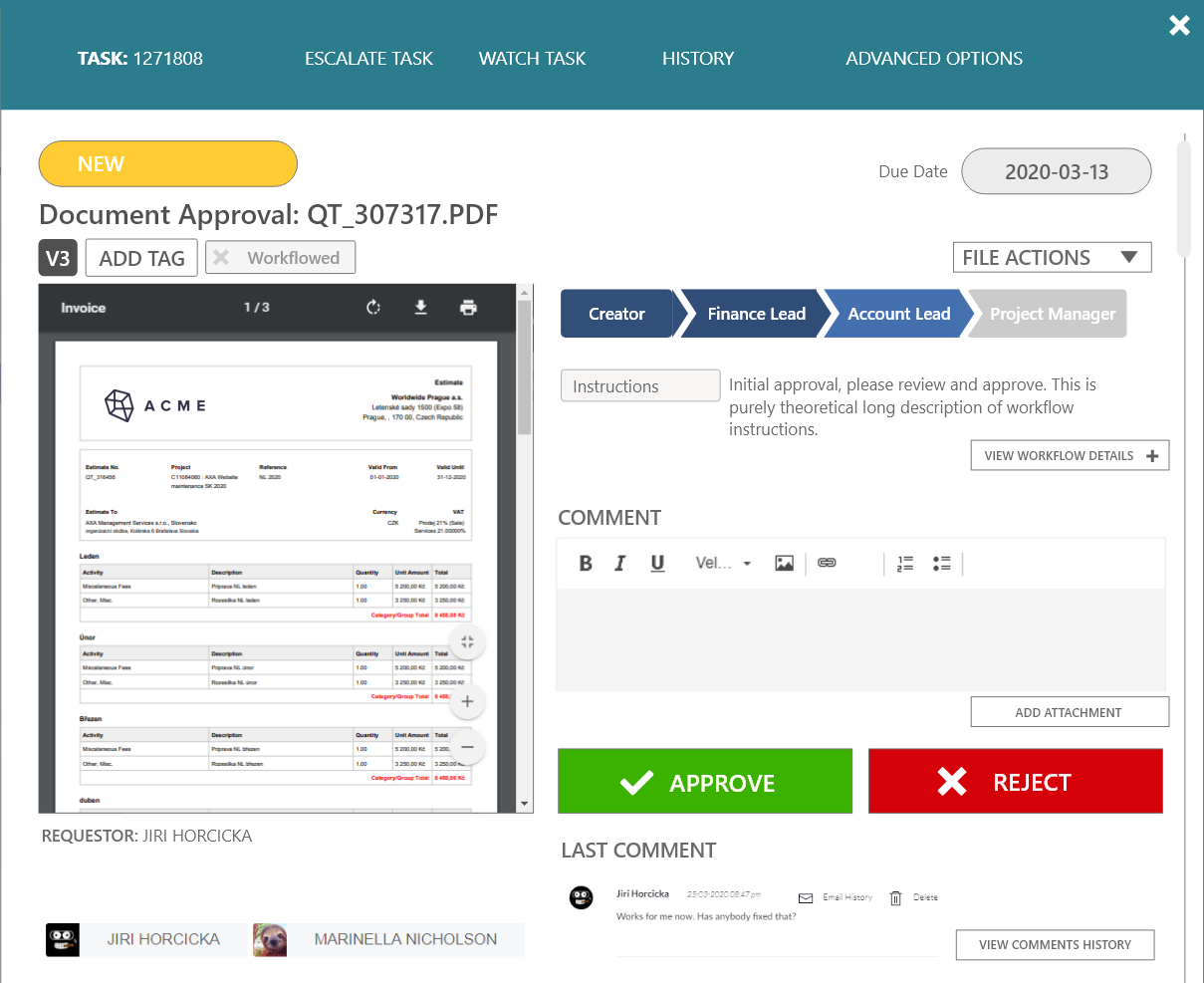 A core feature of Pulse is Online Document Approval and Automated Workflow.
Using the Workflow Configuration tools, you can create complex multi-step approval workflows – OR – you can create a simple 'One Click' Approval for your project.
The choice is yours.
5. Video Streaming Support
Pulse supports all Document Formats for Asset Upload.
For 'Visual' formats like JPG, PDF, PSD, EPS – the system will create a Preview file to make it easy to track your files.
For 'Video' formats like MPG, MOV, MP4, WEBM – the system will create a Preview Streaming file, which you can use to Share and Preview your video directly from
.