At the core of the Pulse Project Management Software are the Project Management Tools.
The Project Management Tools give you the power to organise your work in a way which is easy to manage, easy to share and easy to track.
Project Management Software Features
1. Project Wizard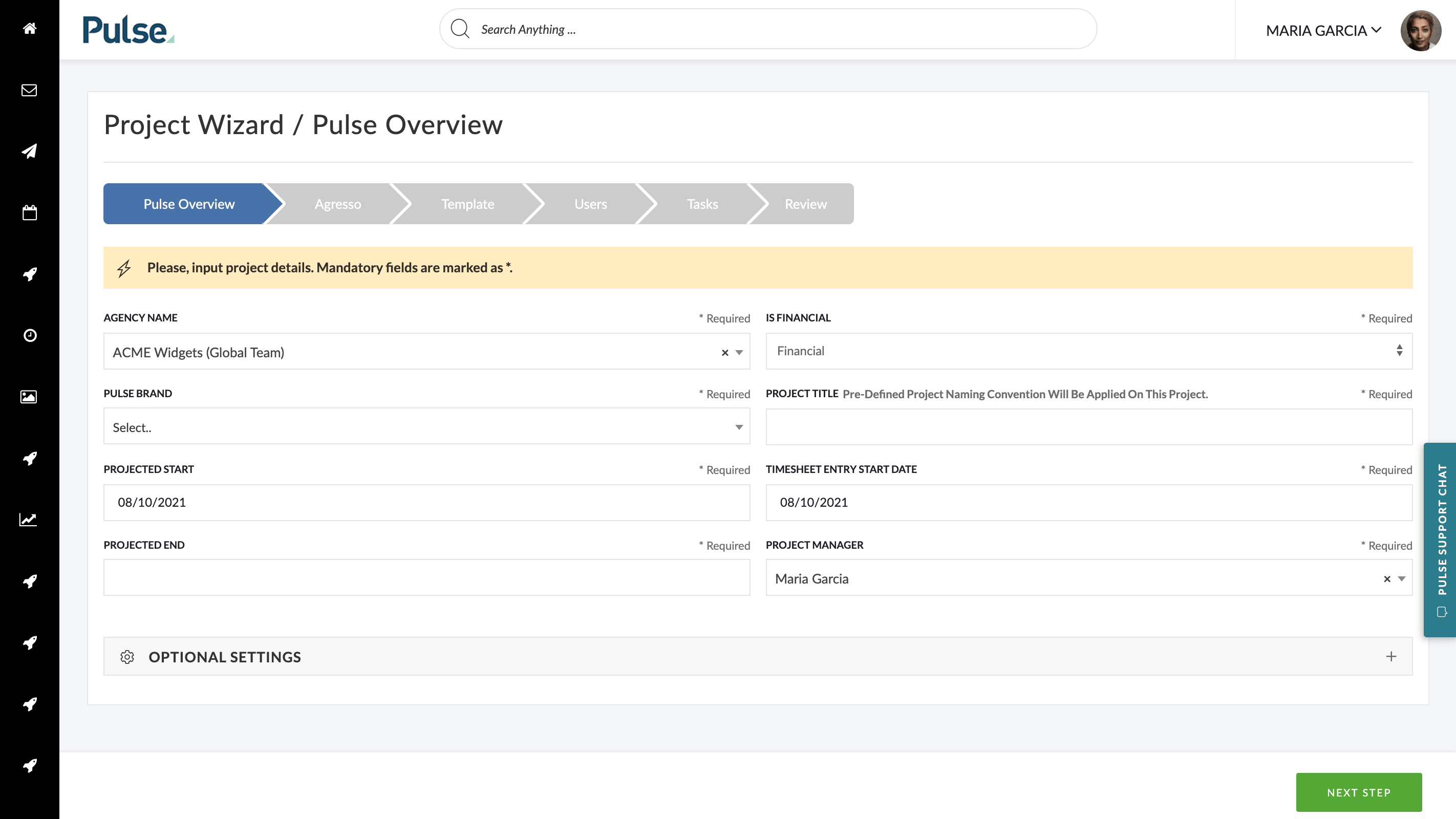 The Project Wizard is an online briefing tool built directly into Pulse, which takes users 'step by step' through the process of requesting a new project in Pulse.
The Project Wizard is built using sophisticated logic, which can validate the supplied information at each step, to make sure you have capture the correct information for the type of project requested.
When the New Project request is submitted, the workflow logic in the system will automatically route the request to the correct manager or department to review the request and initiate the project.
2. Project Dashboard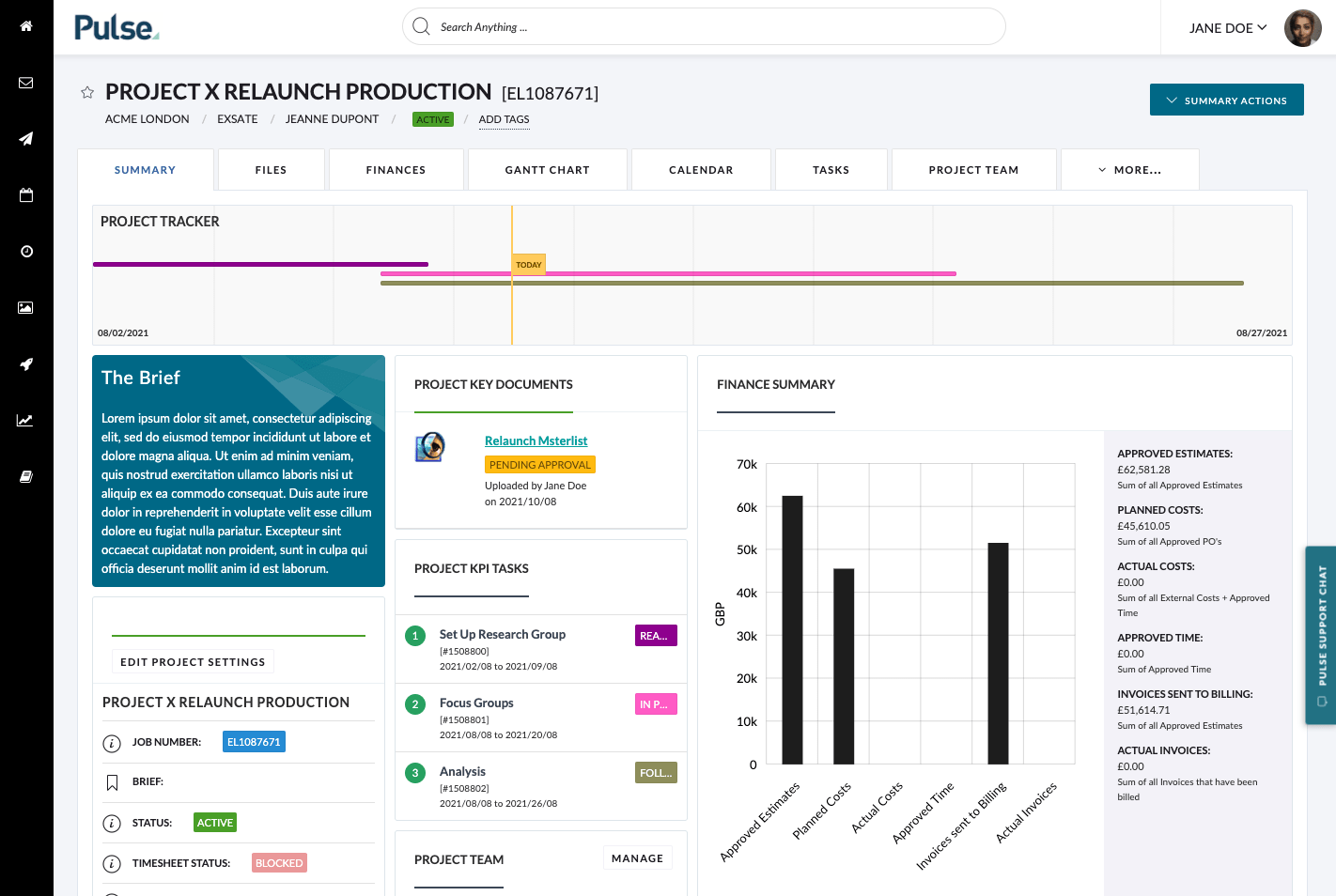 Each Project has a Dashboard to provide a summary of all activity on the Project.
The Project Dashboard uses customisable Widgets, which you can configure to show the status data which is most relevant to the Project.
For some projects, this might be Task status. For some projects, this might be Financial status.
3. Project Templates & Workflow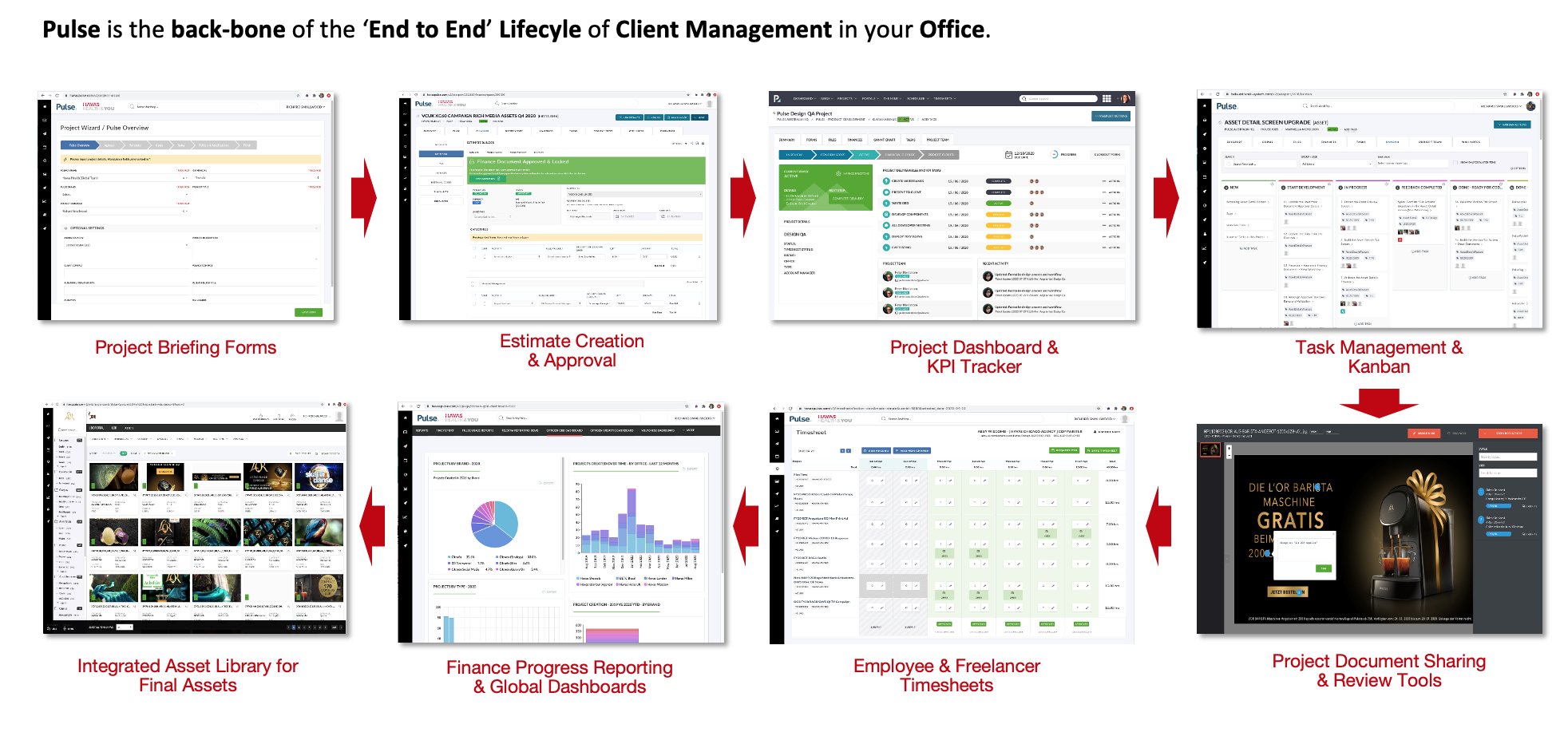 Pulse uses Project Templates to create a standard workflow for your business.
The Project Template defines what Tasks, KPI's, Workflow, Documentation and Resources are required for the project.
You can have multiple Project Templates to create custom workflows for different project types in your business.
4. Pulse Planner (SOW Tool)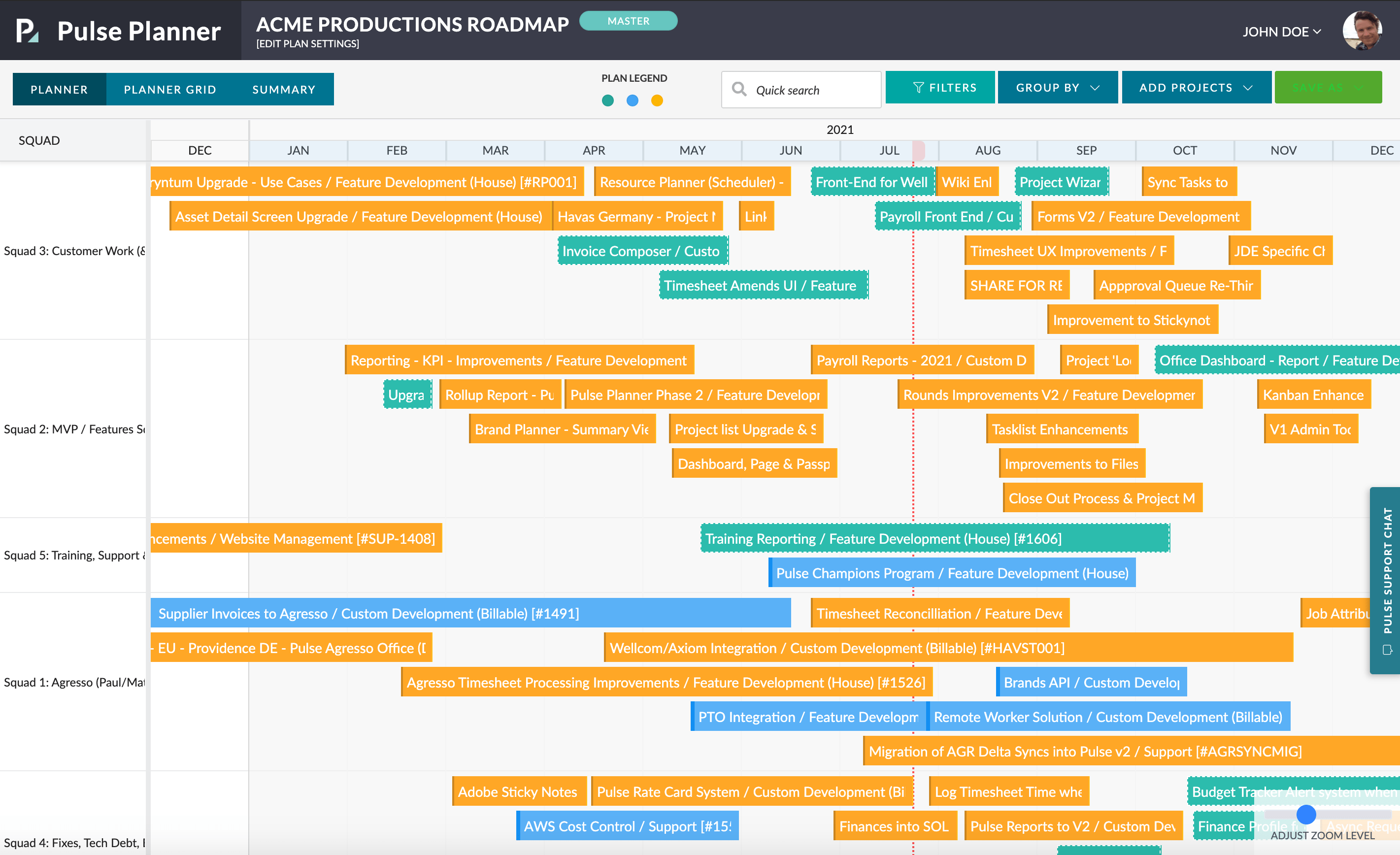 The Pulse Planner is an interactive tool for planning and tracking Project Scopes and Timings.
Sometimes called a 'Scope of Work' tracker, the tool lets you add 'Real' Projects and 'Planned' Projects to a Schedule, and then update the dates to create an overall Scope of Works that fits your requirements.
Once you have created a plan, you can share the plan with different stakeholders or feedback, and you can even create 'Versions' of a Plan to experiment with different options.