A big part of successful project delivery is the ability to Collaborate and share information – both within your Project Teams – AND – across your whole business.
To support this need for Collaboration – both inside Projects and outside – Pulse includes a number of useful Collaboration features which will add value for your teams and your business.
Collaboration Features
1. Wiki Pages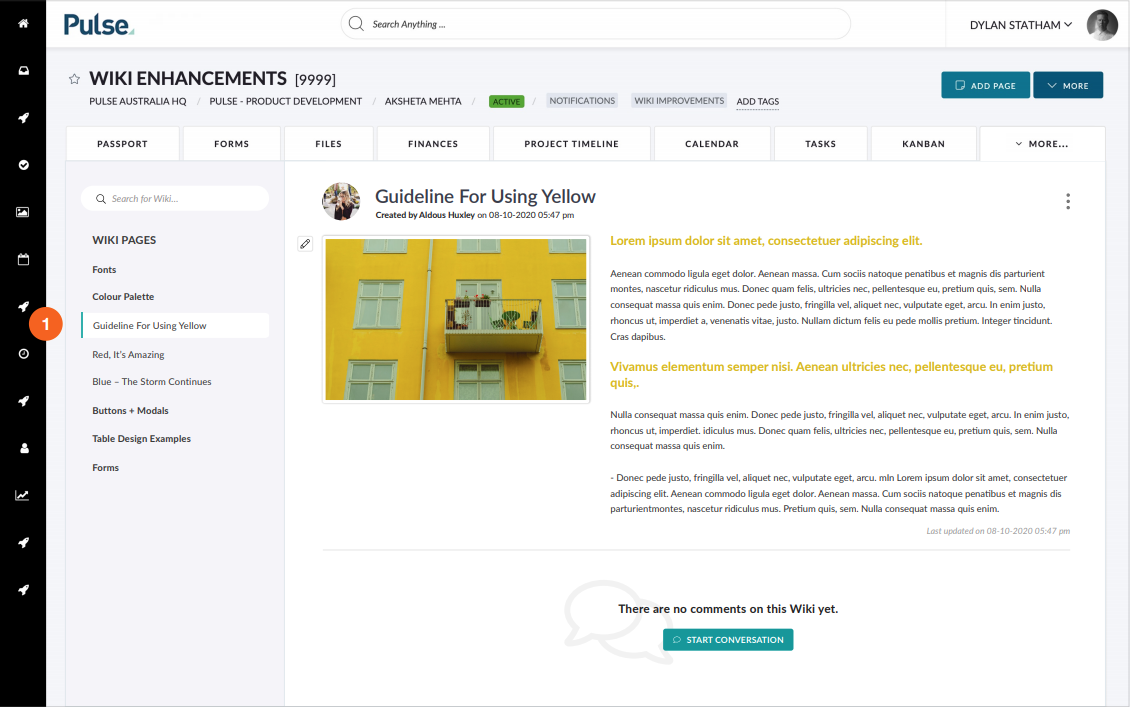 Pulse provides Wiki Page functionality at both the Project Level and at a System Level.
Wiki Pages are a great tool for writing and sharing important documentation for projects and for the whole business.
Access control for Wiki Pages can be controlled at the Project Level and across the system using Office, Role and Client/Brand Permissions.
2. Portal Pages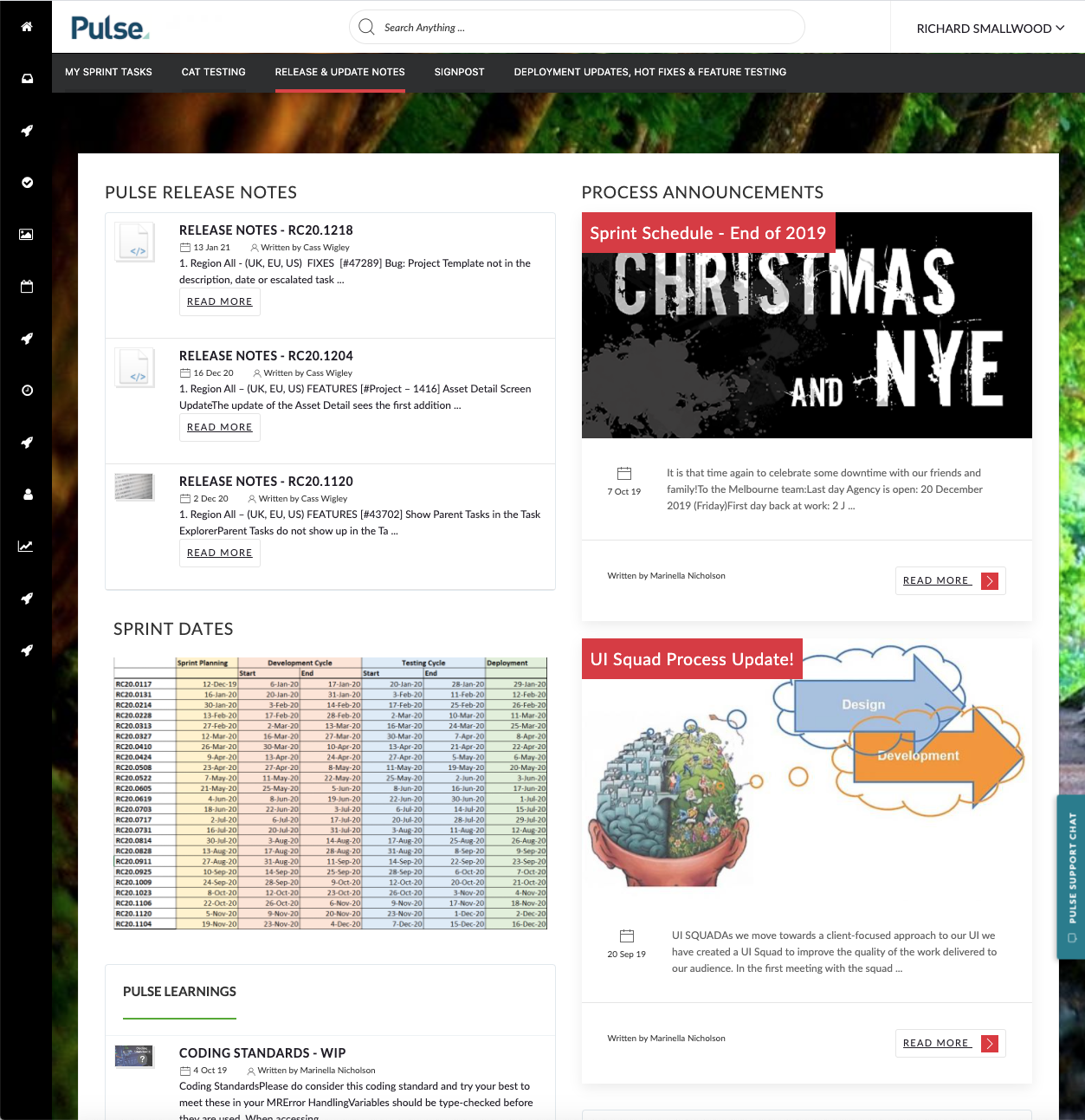 Portal Pages in Pulse are used to create and publish content to the Main Navigation in Pulse.
This gives you the ability to create your own custom navigation and content sections – which we call 'Portals'.
Access to Portal Pages can be controlled via Office, Role and Client/Brand – so it is the perfect tool to create a 'Customer Zone' specific to a single Customer or Brand.
3. Blogs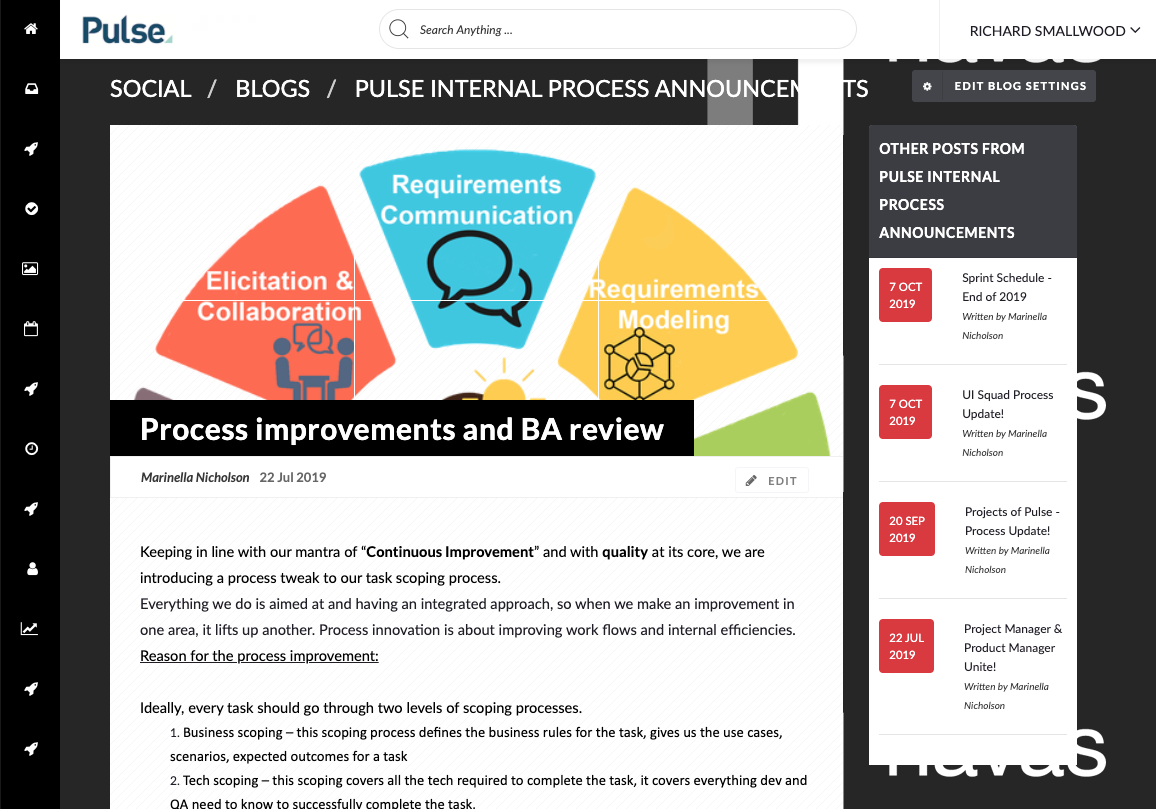 Pulse provides a simple Blogging tool integrated directly within the System.
The Pulse Blogging tool is a great way to publish content to your teams, clients and broader company stakeholders.