The Pulse Resource Scheduler is an integrated tool that allows you to Book Users as Resources against projects. No plug-ins or API connections are required. The Pulse Resource Scheduler is directly integrated into the system.
This feature gives your business the power to plan your team resources ahead of time and make sure you have the right people available at the right time.
Resource Scheduler Features
1. Book Users to Projects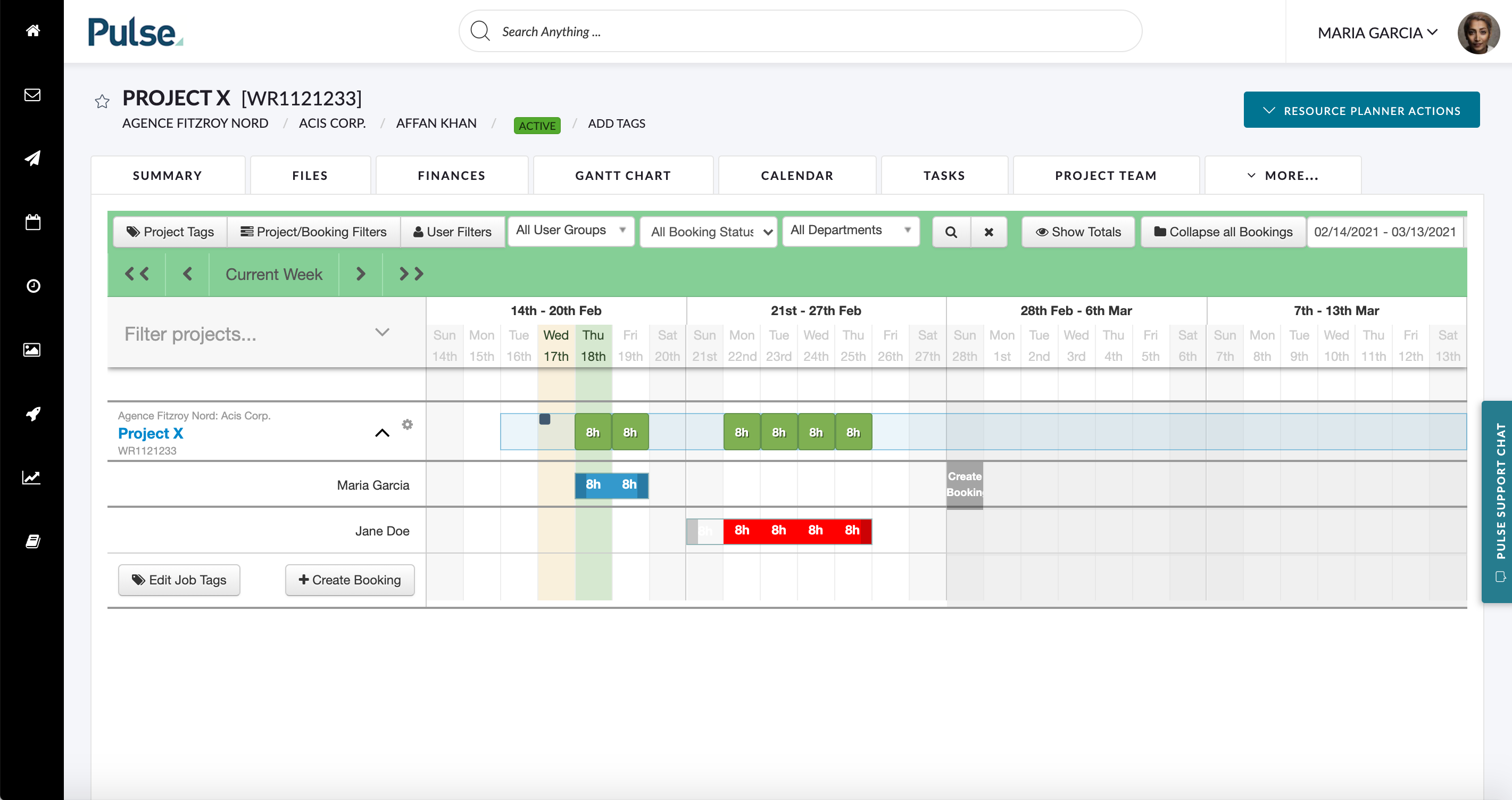 The main function of the Pulse Resource Planner is to allow Project Managers and Resource Managers to book users to Projects, to allow the planning and tracking of Resources over time.
Useful productivity features include:
Group Users by Role & Department
Automatic integration with Timesheets & User Roles/Activities
Power Search & Filters for Users, Offices, Projects, Roles
Bulk-Manage tools to quickly update multiple bookings
2. Resource Bookings linked to Projects & Finances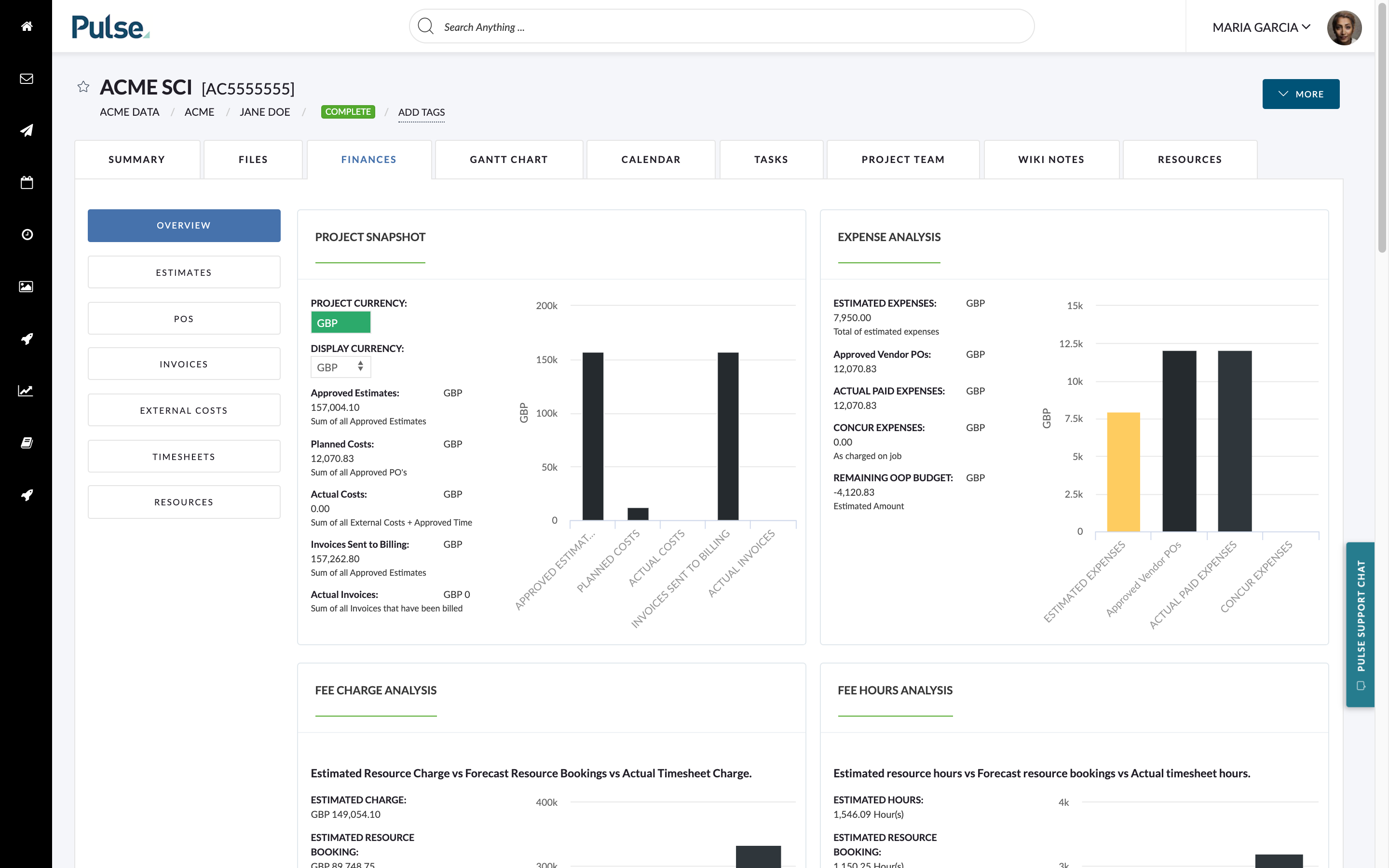 The direct integration of the Resource Scheduler to the Project Management Tools gives you streamlined visibility of:
Projects that require bookings
Calculation of Forecast of Resource Bookings against Projects
Project Teams
3. Resource Bookings linked to Timesheets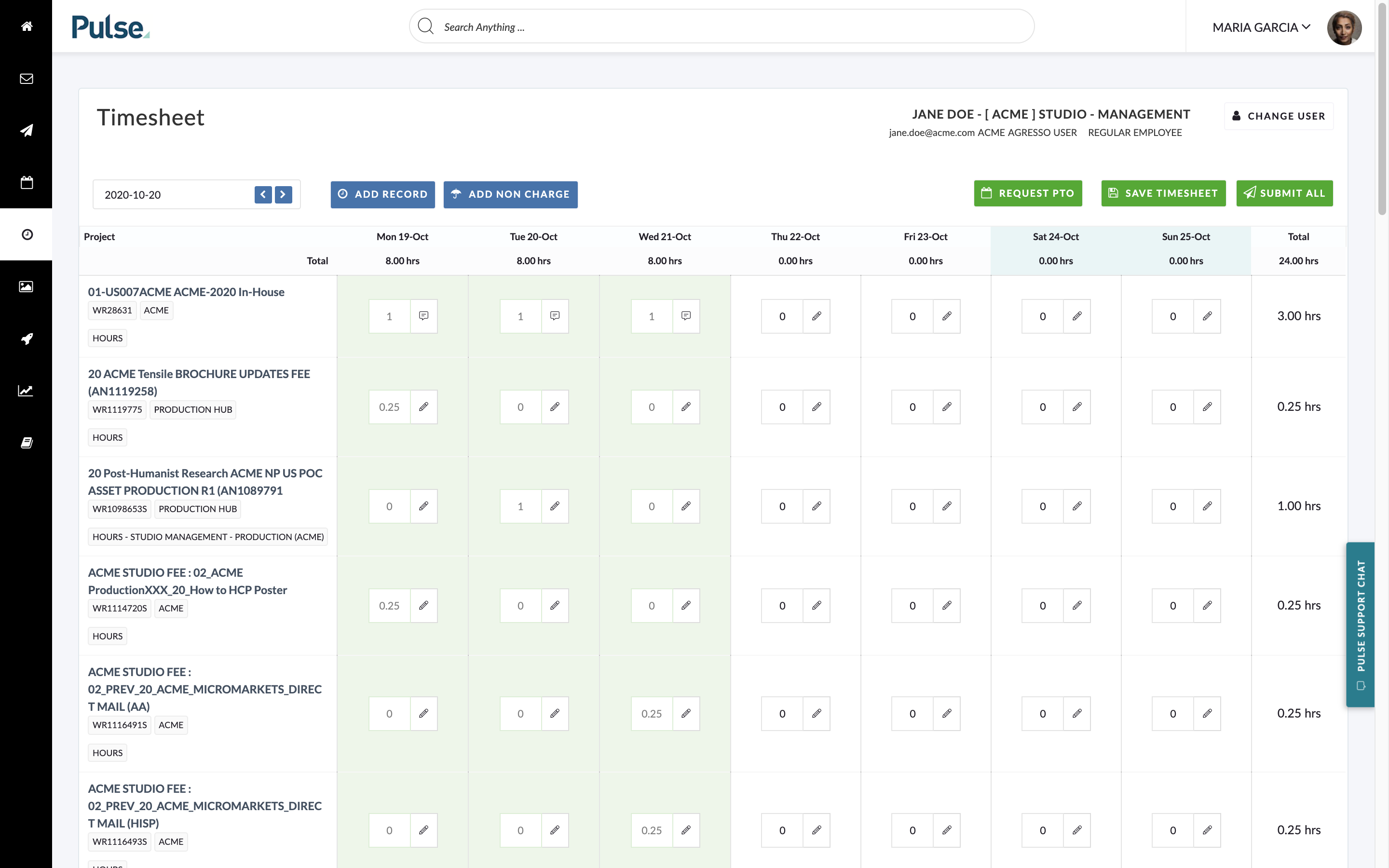 The direct integration of the Resource Planner to the Timesheet & PTO system makes life easy for your team with:Integrat
Automatic suggestions for Timesheet Entries
Automatic display of Holidays and PTO (Paid Time Off)
Automatic Default options for Resource Booking Activity Types