A big part of Project Management is the ability to use software management reporting tools to create easy to use Project Management Reports.
Pulse's project management reporting tools provide a range of Automated and Custom Reports across the system to give you a consolidated understanding of all aspects of your Project & Business health.
Project Management Reporting Features
1. Custom Dashboard Reporting Tools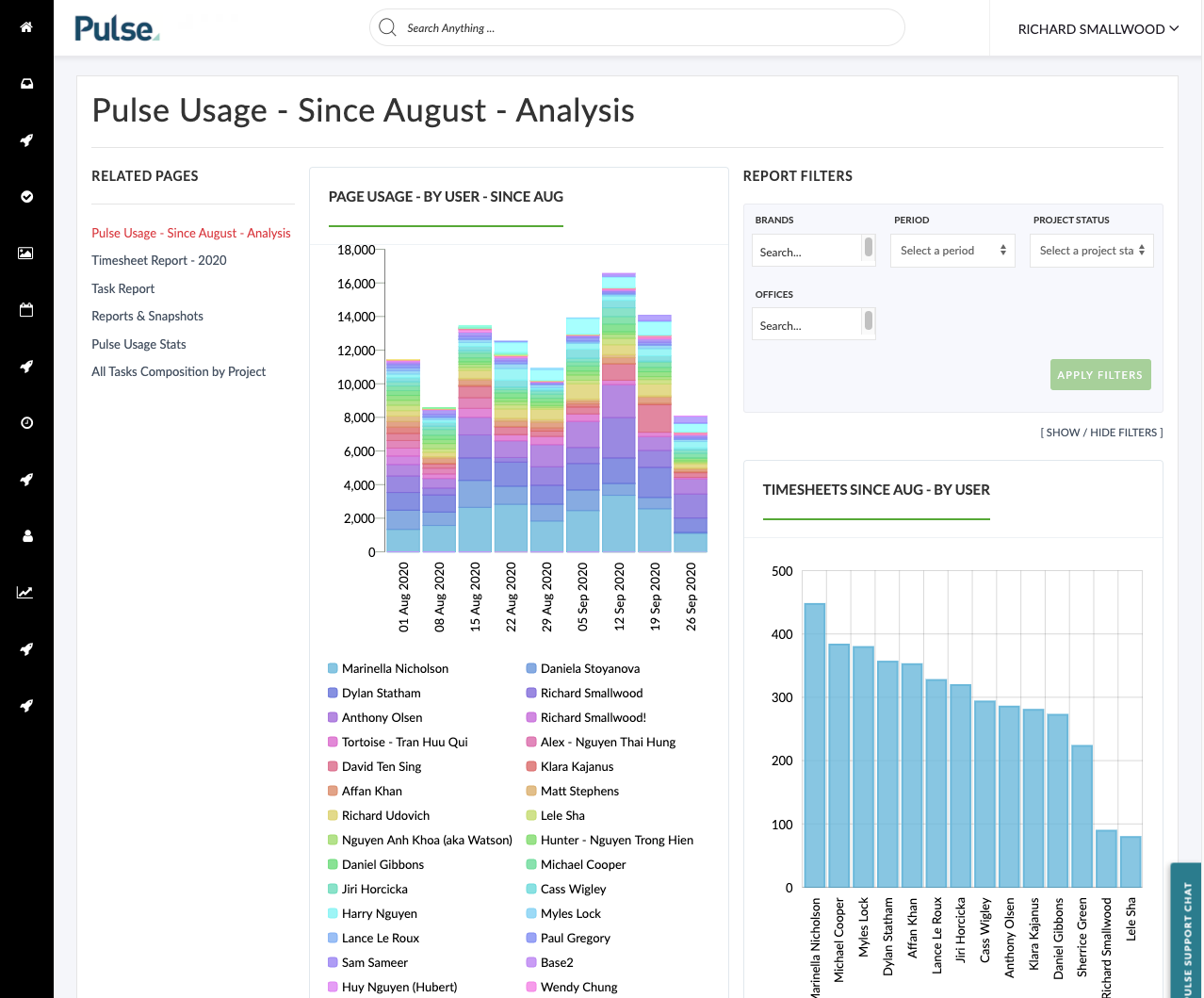 Custom Dashboard Reports are the most flexible reports in Pulse.
The Pulse Dashboard Reports let you create your own  status reporting tools using customisable widgets to report on your Projects.
The project reporting widgets draw data from over 30 different metrics from across the system, giving you the ability to easily drill-down into Project Management Data in the areas of Tasks, Files, Finances, Projects, Status, Users, Downloads etc.
Access to Dashboard Reports is controlled using the same technology as the Portal Page builder, allowing you to share with either a large group of users, or just a select few!
2. Project Finance Dashboard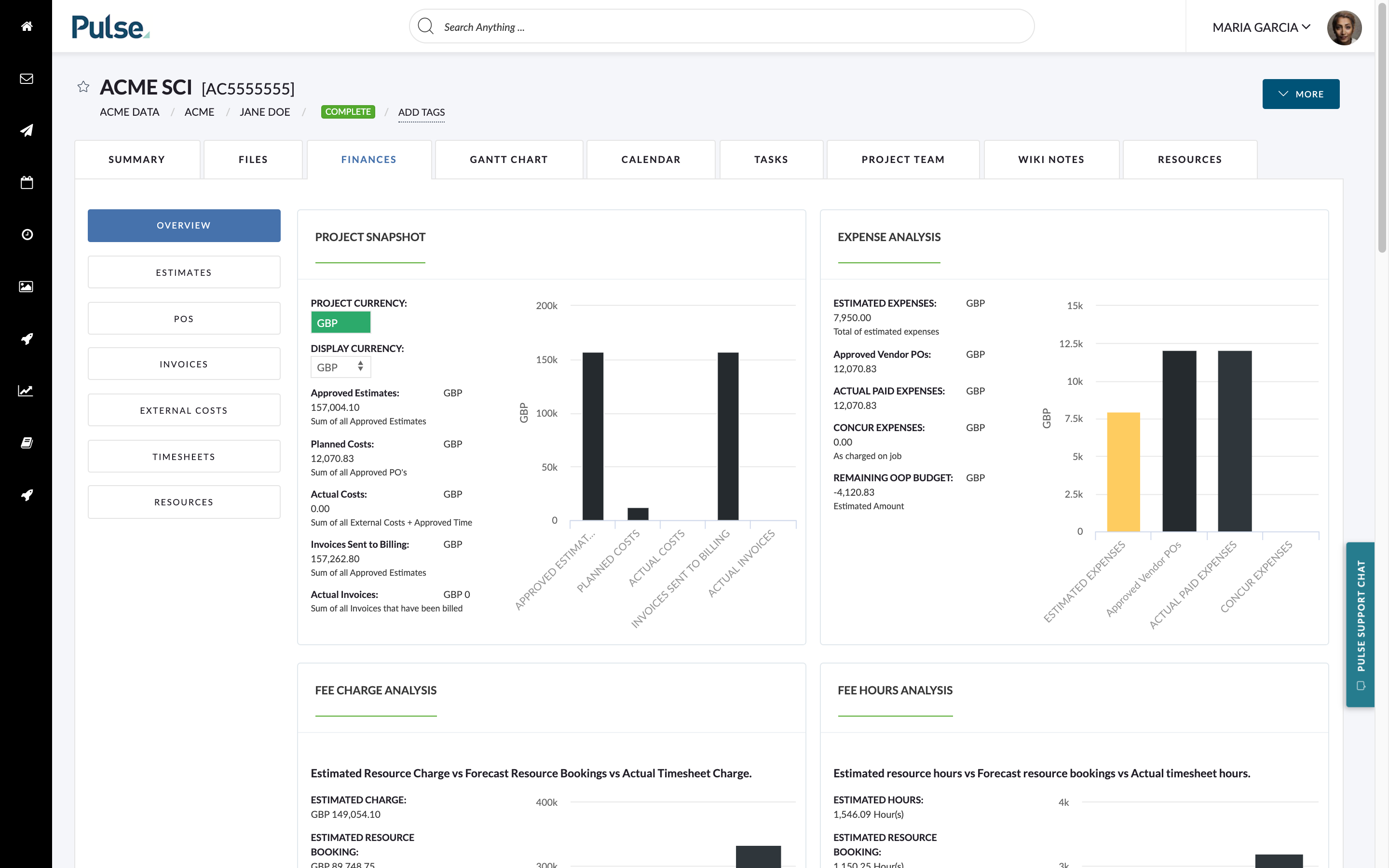 Project Finance Dashboard Reports are an automatically generated report which is available with every project which is using the Pulse Financial tools.
The Project Finance Dashboard Report quickly brings together KPI data for:
Project Finance Estimates
Project Costs
Project Invoices
Project Timesheet Costs
Planned Resource Costs