To open a job in Pulse using the Project Wizard
From the homepage, click 'Create Project'.
Fill out the Pulse and Agresso required fields.
The job request will workflow to your Finance team to approve the request in Pulse.
Once Finance approves, the job will be created in Agresso and a job number will be assigned.
Step 1 – Pulse Overview
The first step will ask you for the required fields for Pulse.
The Title here will also become the title for your job in Agresso.
The Pulse Brand drop-down is for pulse search/tagging purposes only and does not drive Agresso settings.
Click Next Step to continue.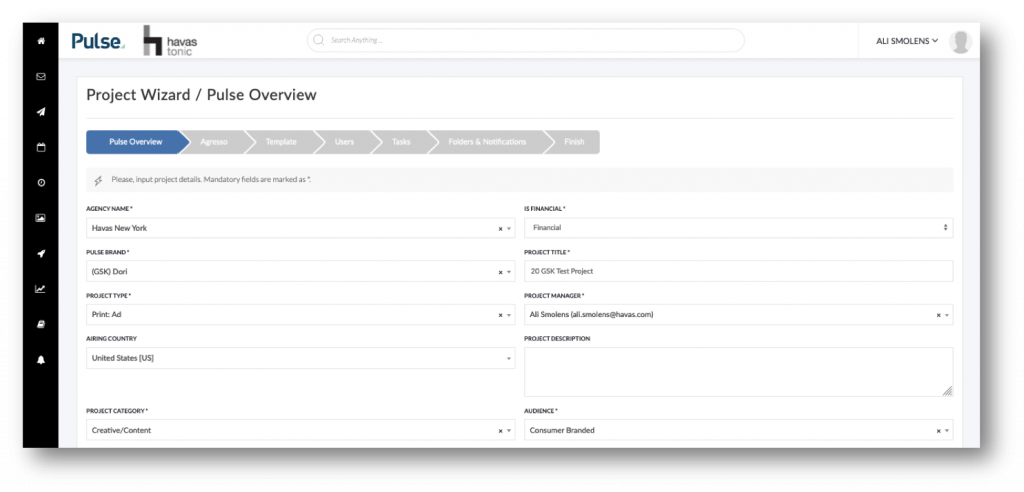 Step 2 – Agresso
The Agresso tab replaces the Job Request form in Agresso.
The settings you enter here will be used to create your job in Agresso and link the job with pulse once the job request is approved by Finance.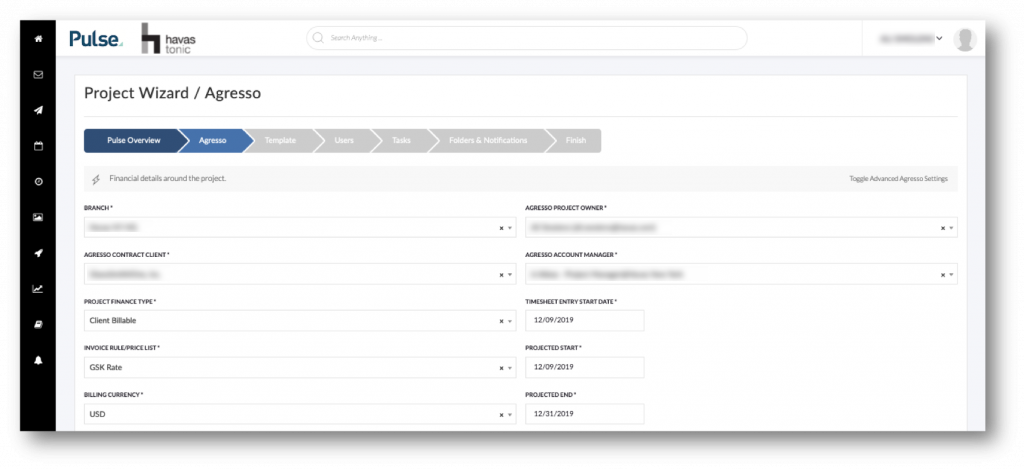 Step 3 – Template, Users and Folders & Notifications
Leave the Blank Template selected.
You can optionally add Users to the job in the next step before the job is approved.
Use the default settings for Folders & Notifications (leave unchecked).
Click Create Project in the last step. Finance will be notified to approve the job.