In Projects that are linked to Agresso, Projects have a 'Timesheet Start' 'Project Start', 'Project End' dates that are stored in both Pulse and Agresso. In order to change these dates, we must lodge a "Project Amendment".
1. From the Project Summary page hover over the "Summary Actions" drop-down and click "Project Amendment"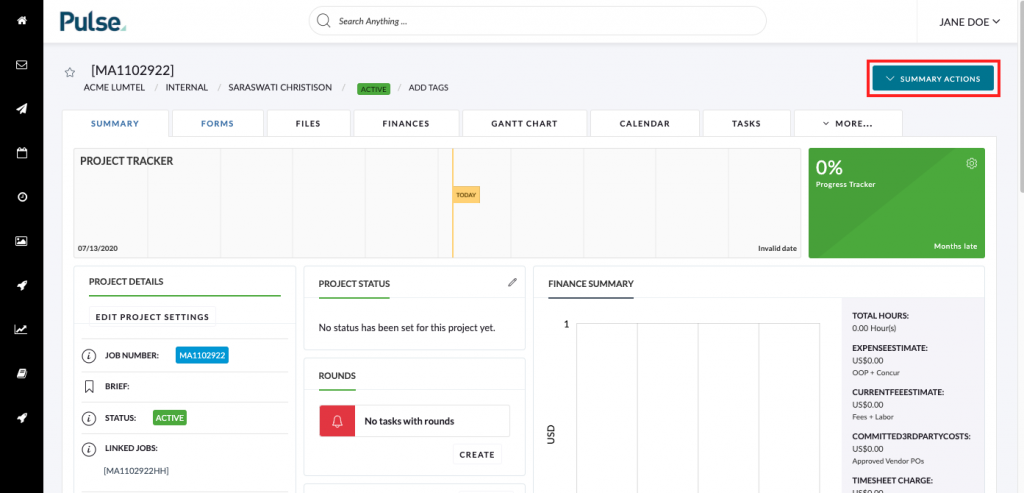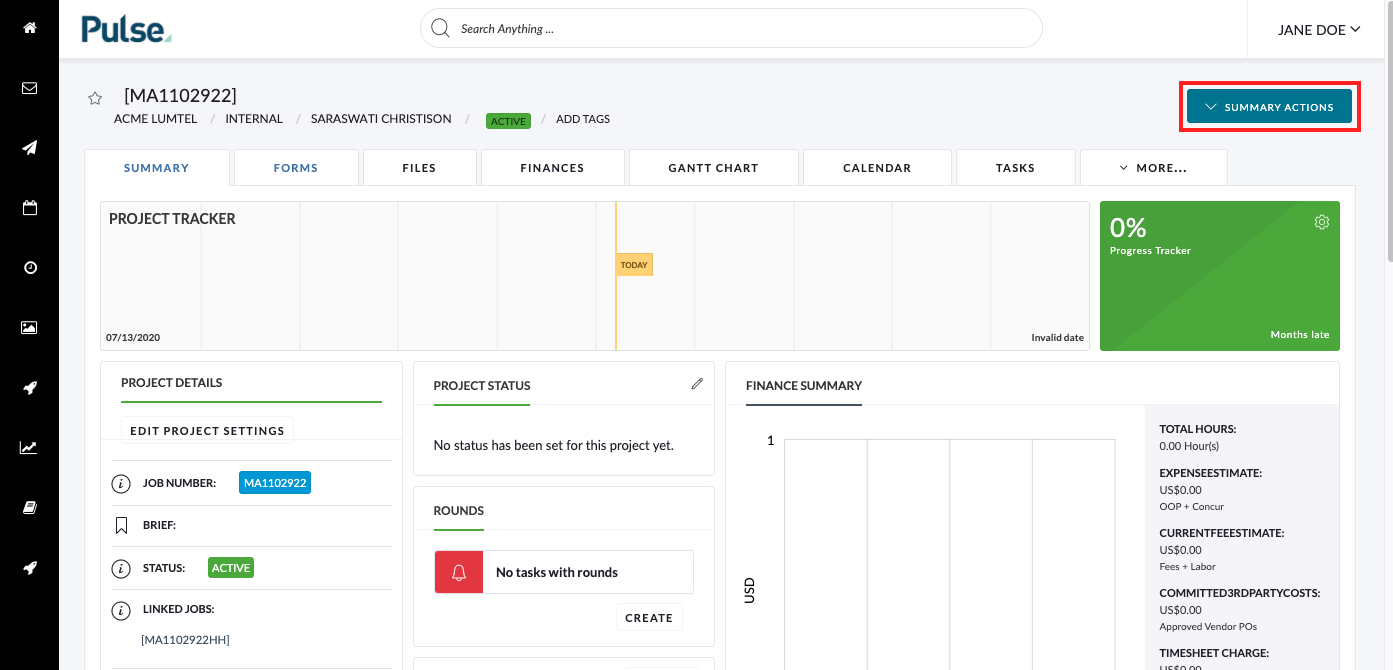 If you can't see this option please ask Finance to make the change for you.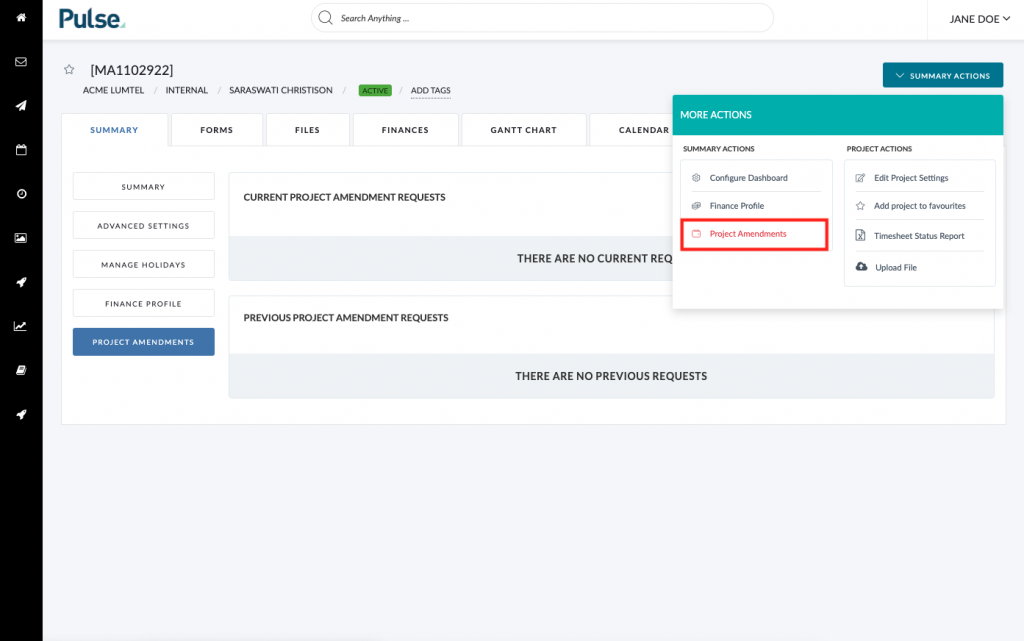 2. On the "Project Amendments" screen click "Create New Request"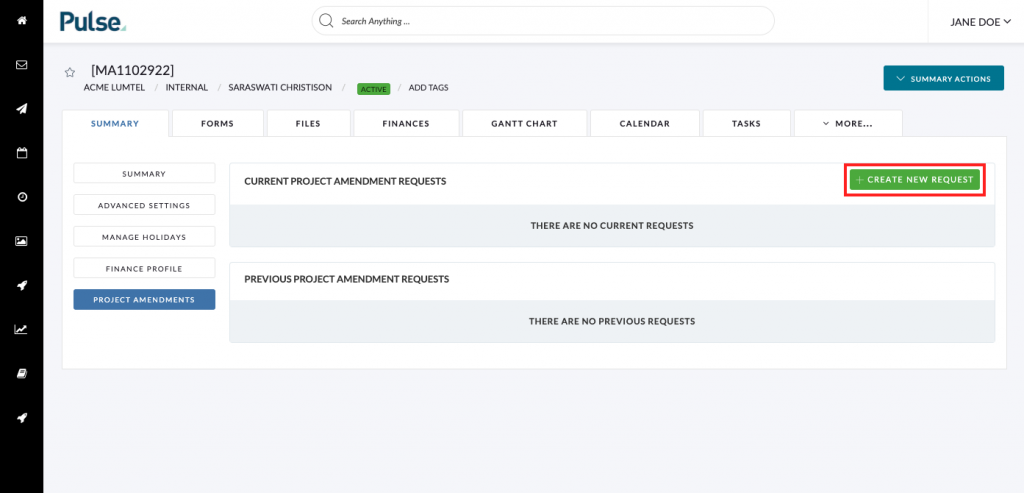 3. Under 'Type' select 'Project Dates'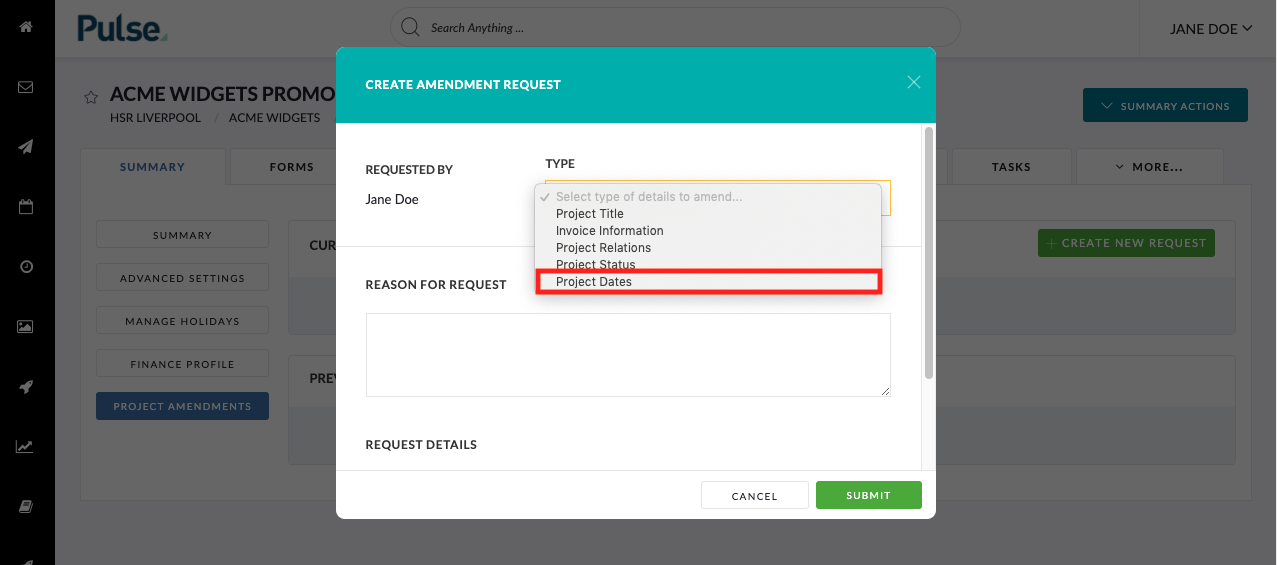 4. To change the Timesheet Start Date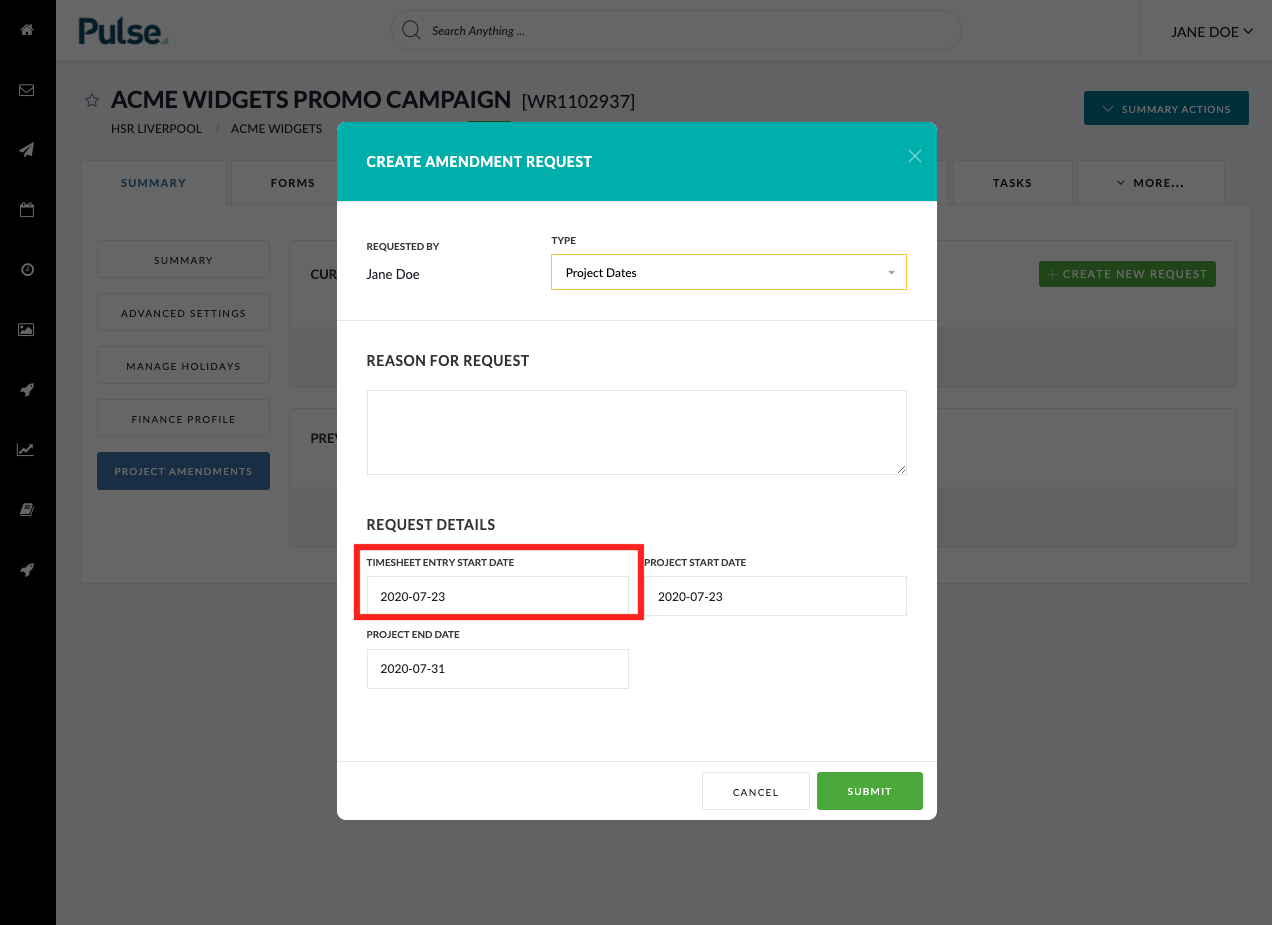 5. To change the Project Start Date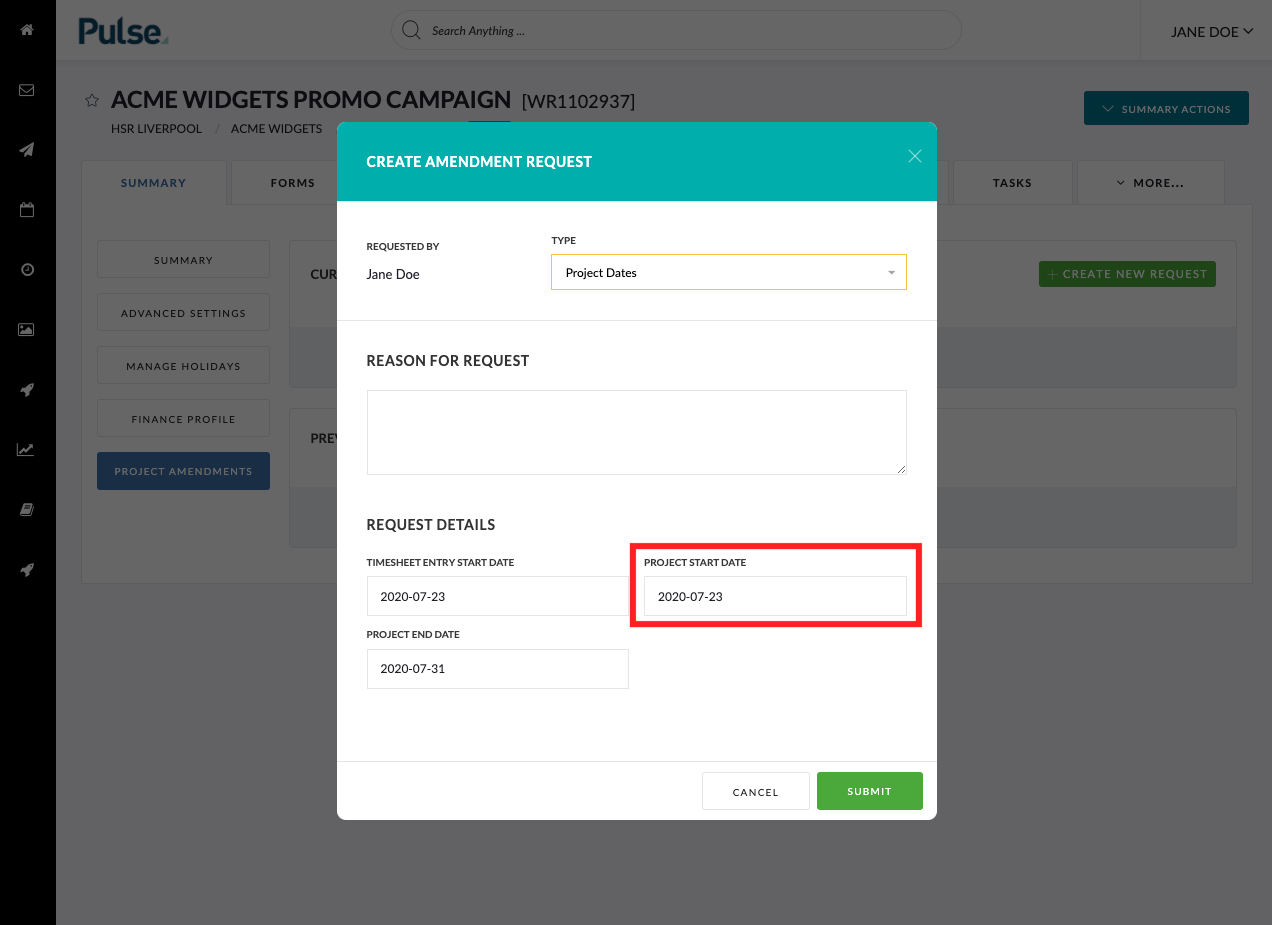 6. To change the Project End Date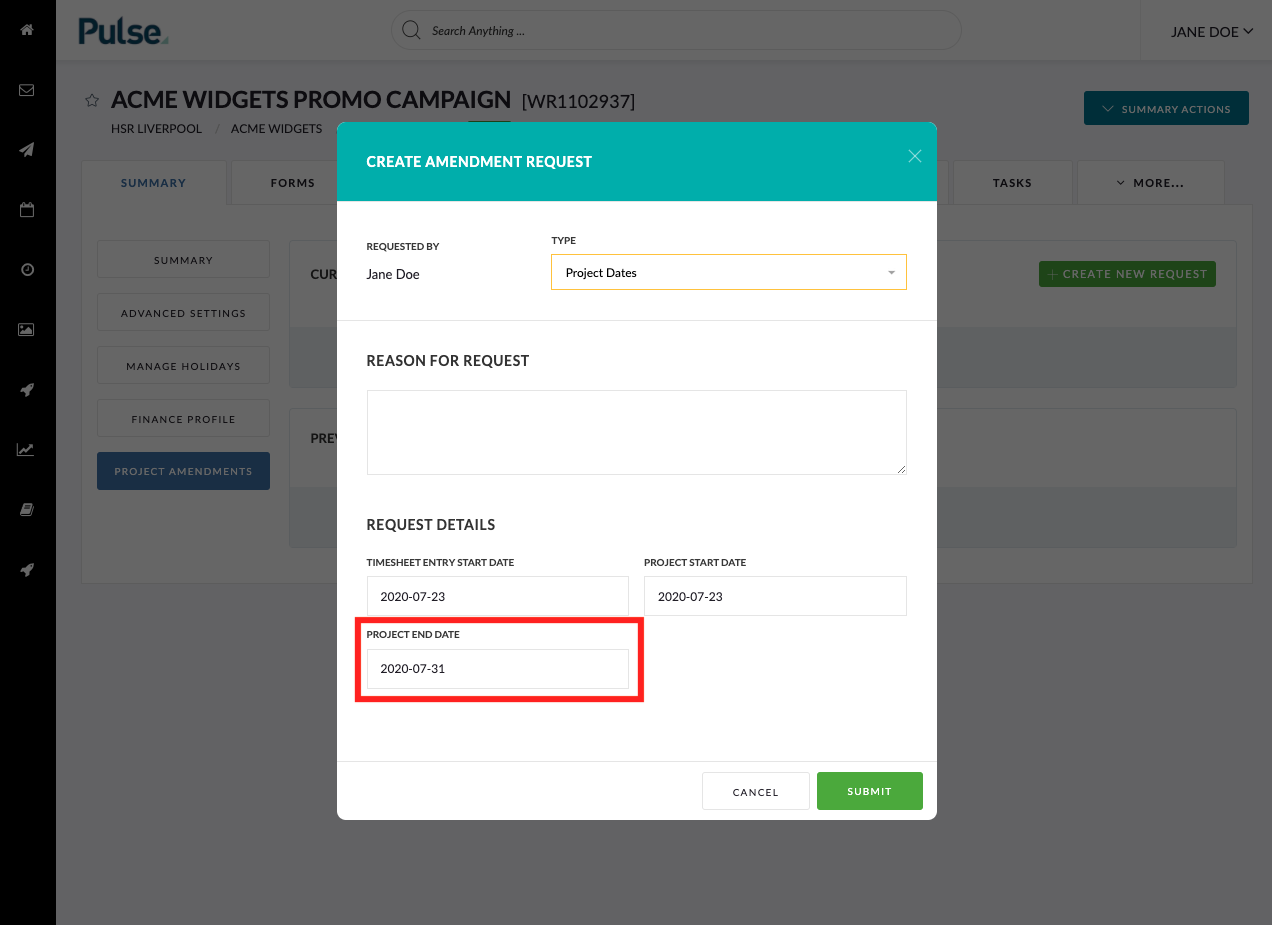 7. Click "Submit" to lodge the Amendment Request
Clicking submit will notify the User or Users who are nominated to Approve Project Amendment Requests in your Office. This is always the Finance team but can also include other Users depending on the setup of your Office.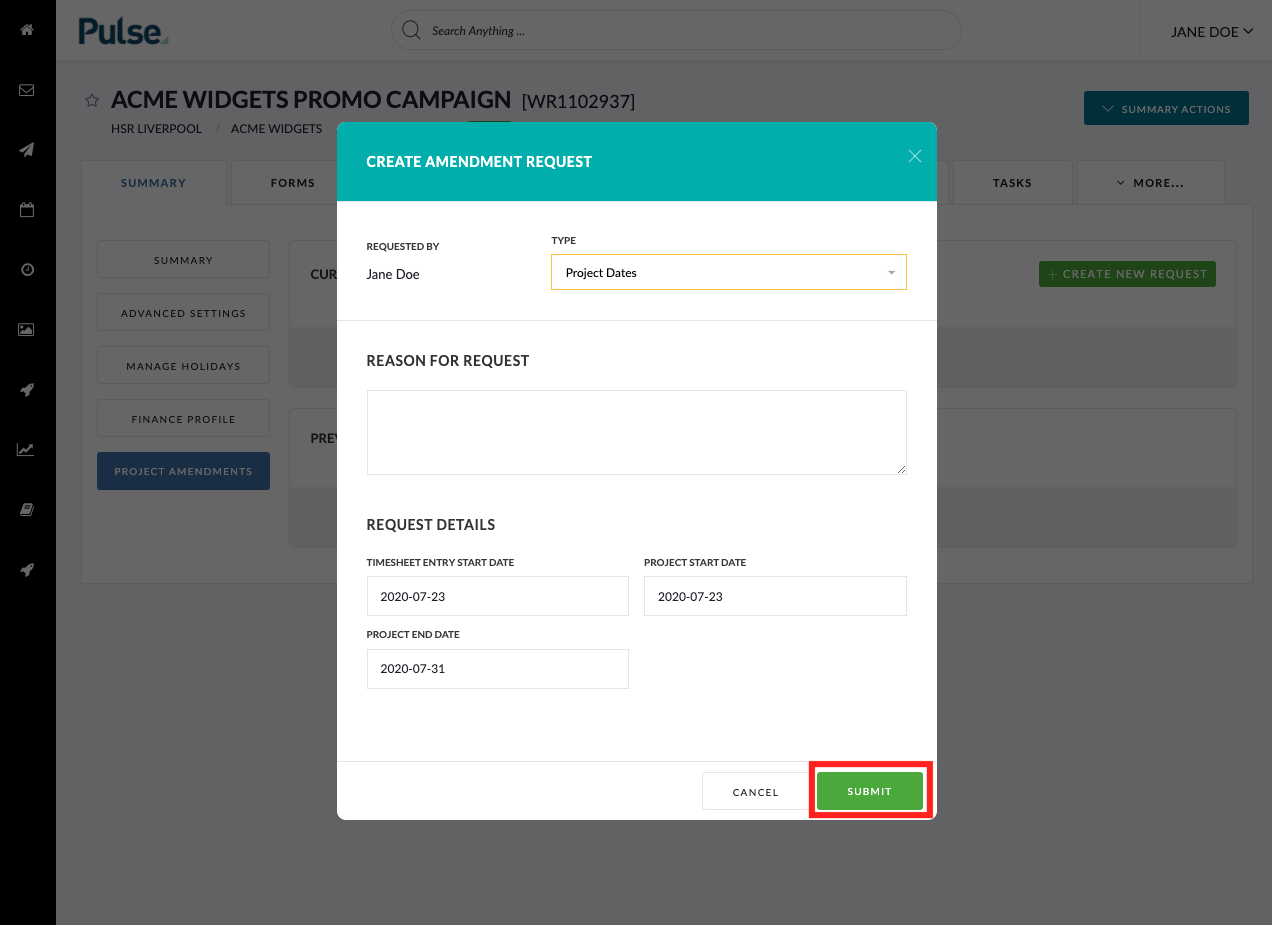 Depending on your permission you may see an "Approve" button which you can use to approve amendments immediately.
KB.45129