Sometimes you can't see a project, task or file you are looking for in Global Search because you have Filters applied.
So if you can't find a result, it might be necessary to update the Status Filter (or other filters) that are currently applied in your Search.
1. Search for your Project in "Global Search" input field
Search using the Global Search input field at the top of the page.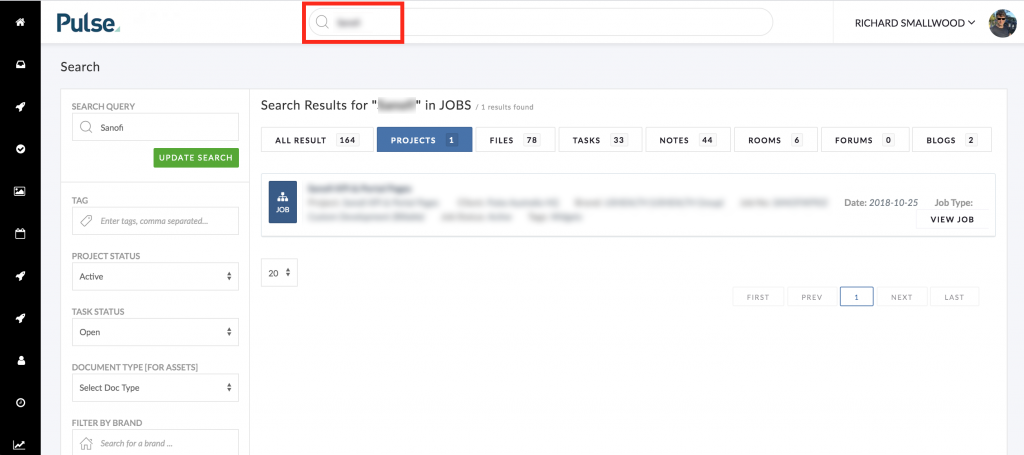 2. Update the Status filter for Search
When the search results show, set the Status Filter to "Any" to show all matching results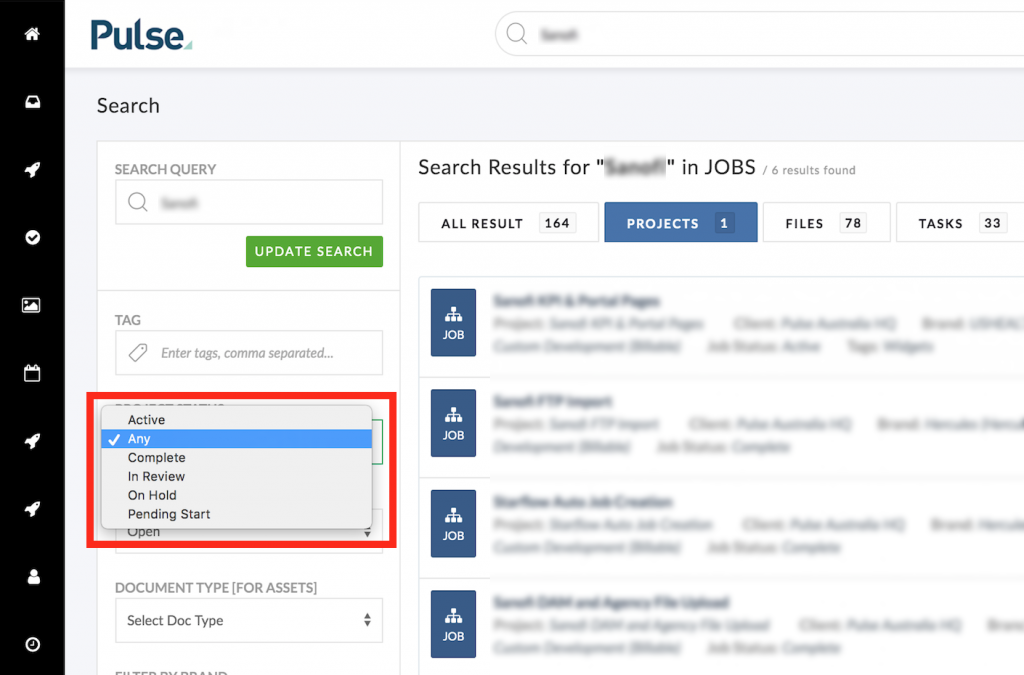 KB.43663