What does missing mean?
"Missing" means that there are either days missing from user's timesheet or the total hours in a period do not add up to the minimum hours for the user.
To view missing time you can use the Time Report or the General Time Approval pages.
Jump to:
General Time Approval
To access the General Time Approval page you need to be an Account Manager, Project Manager or Operations user in Pulse.
1. Go to Timesheets > General Time Approval in the main navigation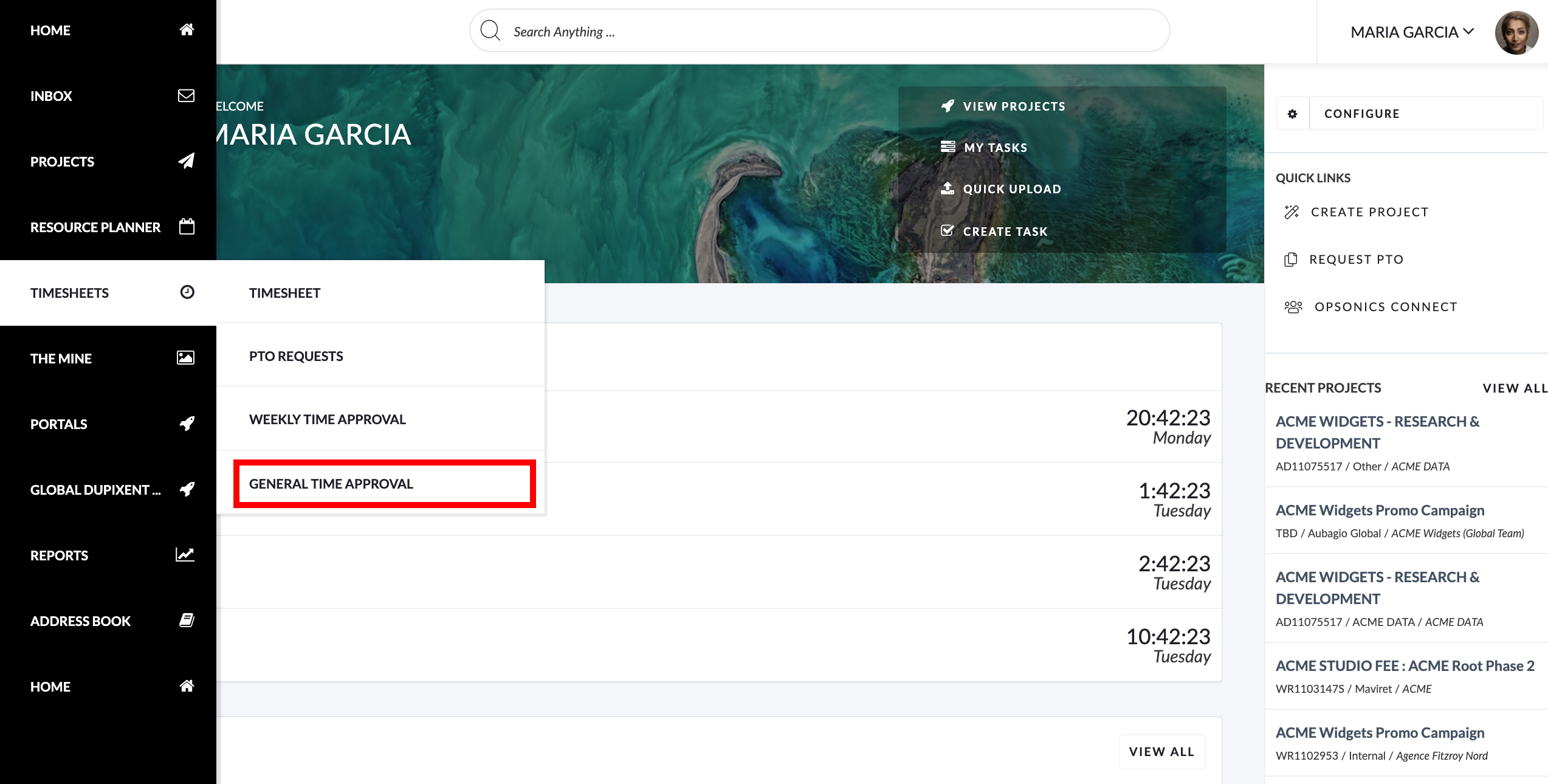 2. Set the start and end date for missing time you are looking for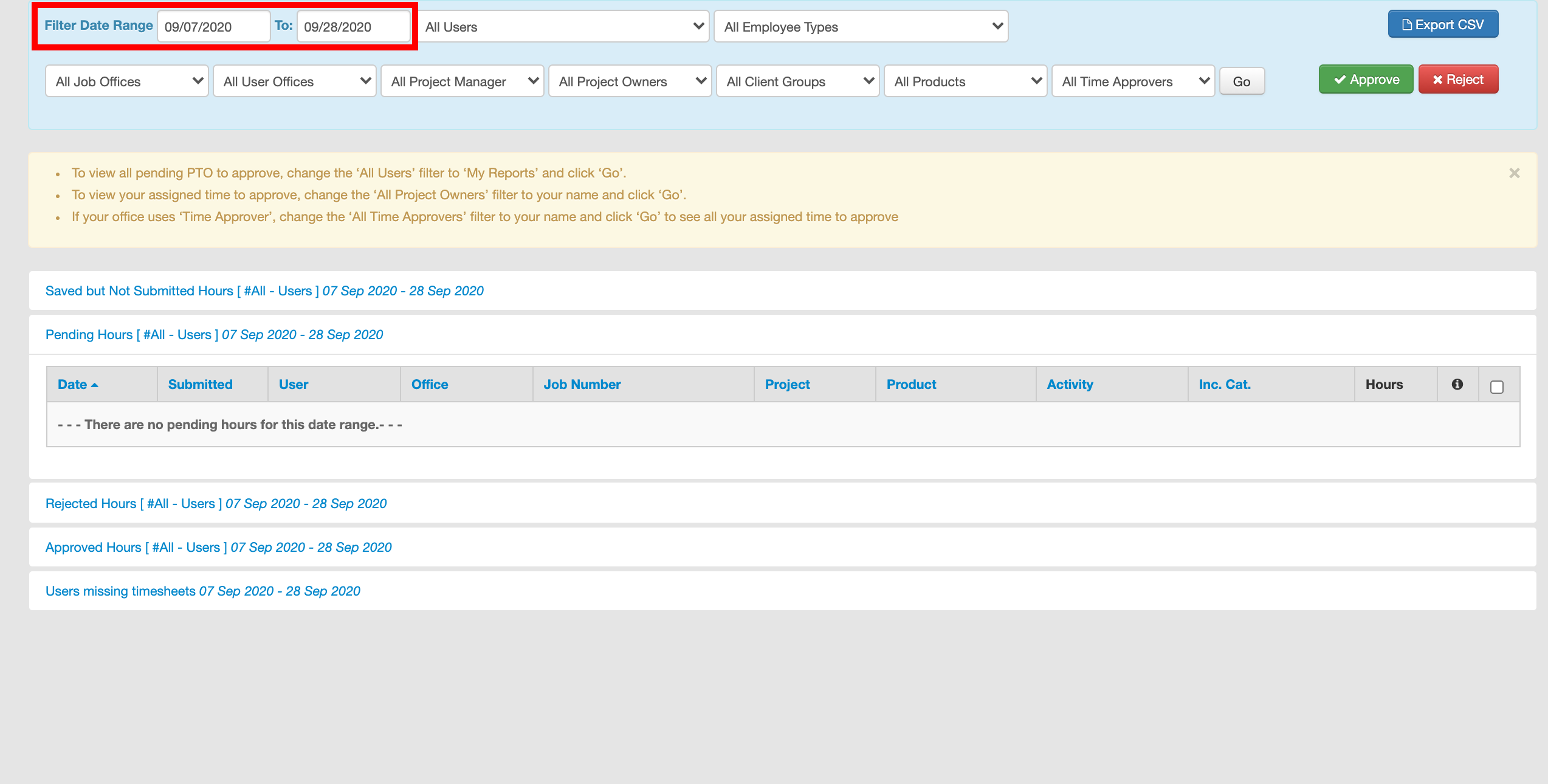 3. Open the group for 'Users Missing Timesheets' time or click 'Export' to export the results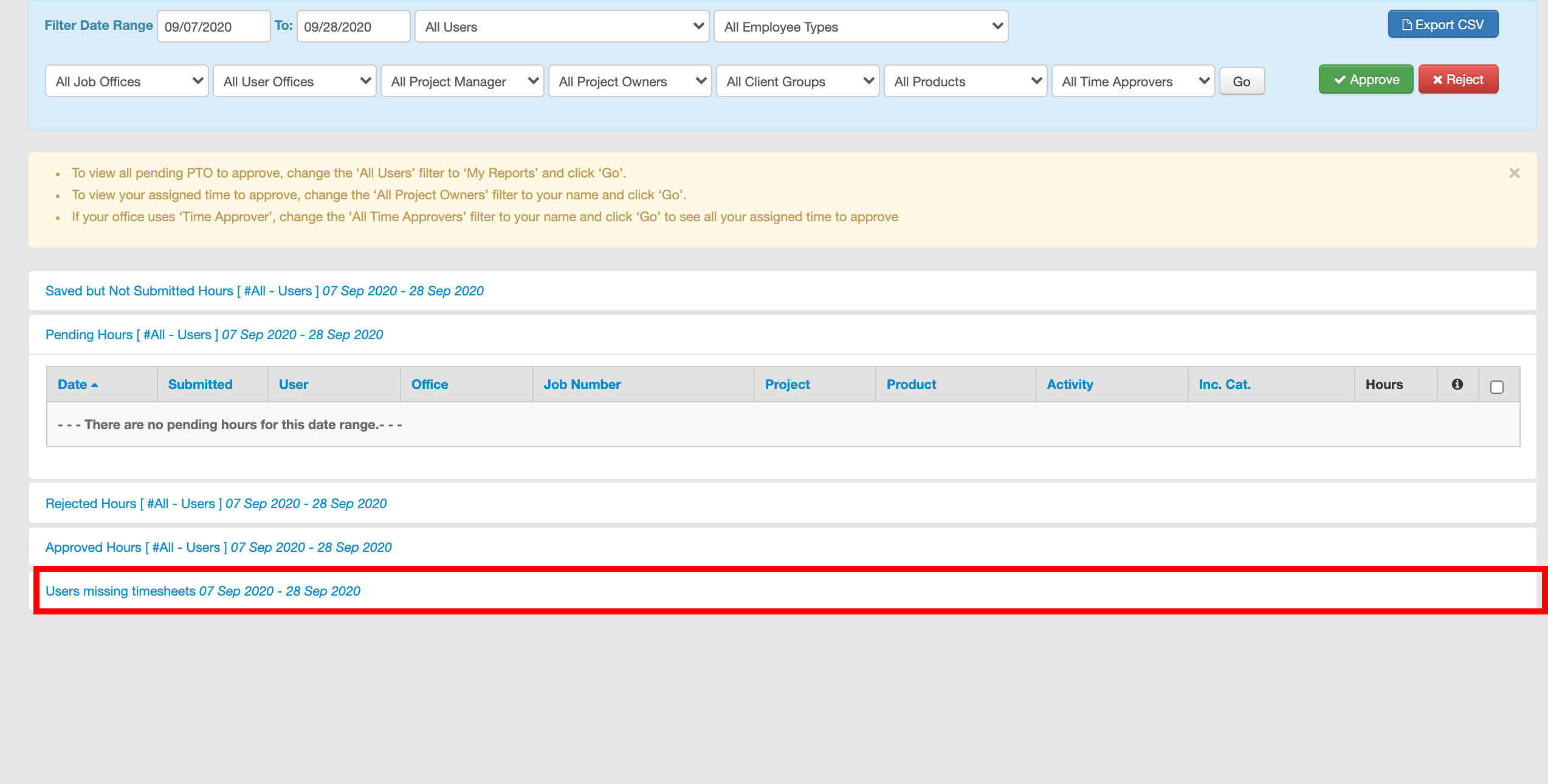 Time Report
To access the Time Report you need to be an Operations user and in the Time Report Access Group (ask the support team for access to this group)
1. Go to 'Reports' in the main navigation and find the 'Time Report'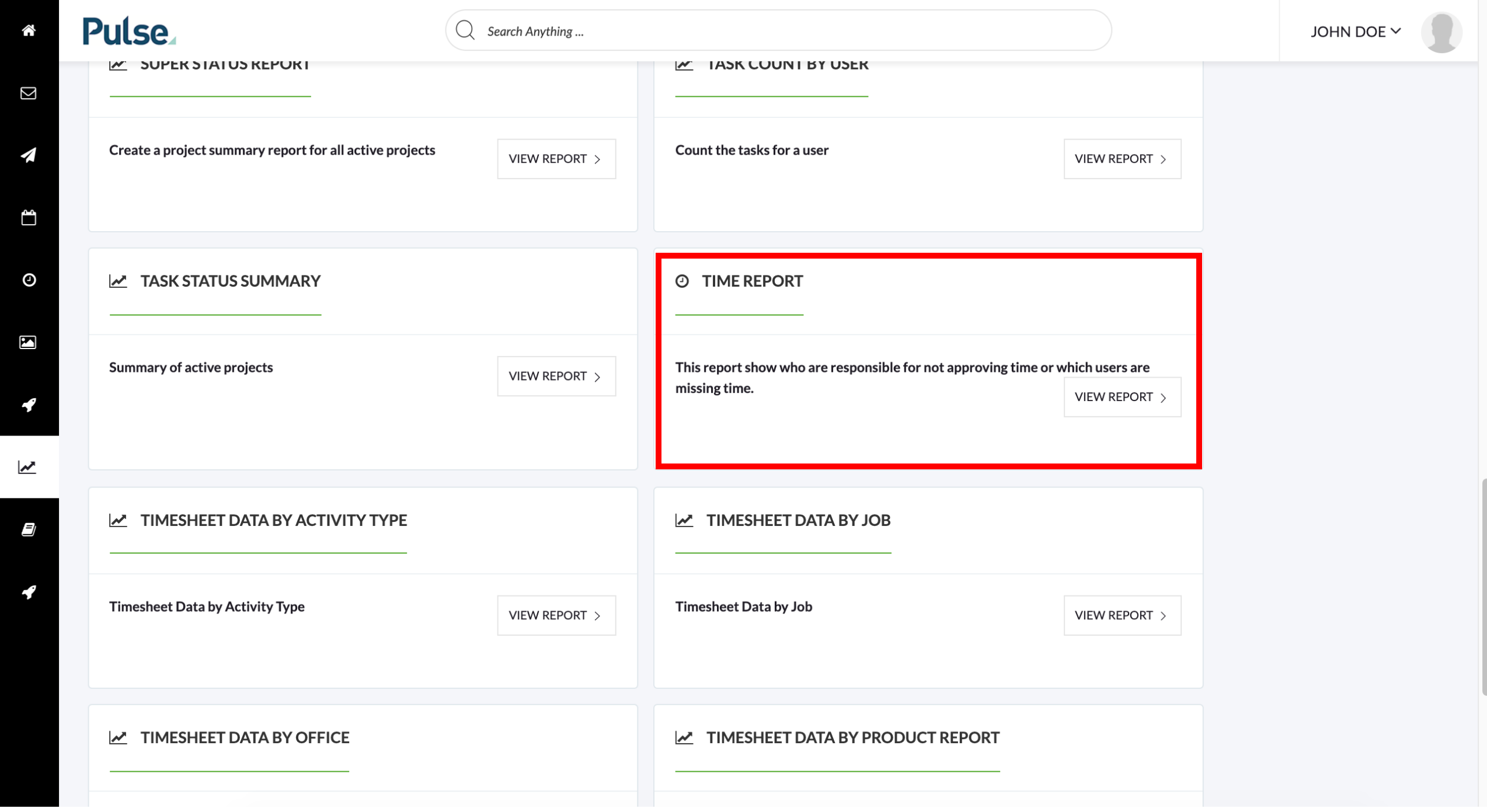 2. Set the 'Start' and 'End' date for the 'Missing' time you are looking for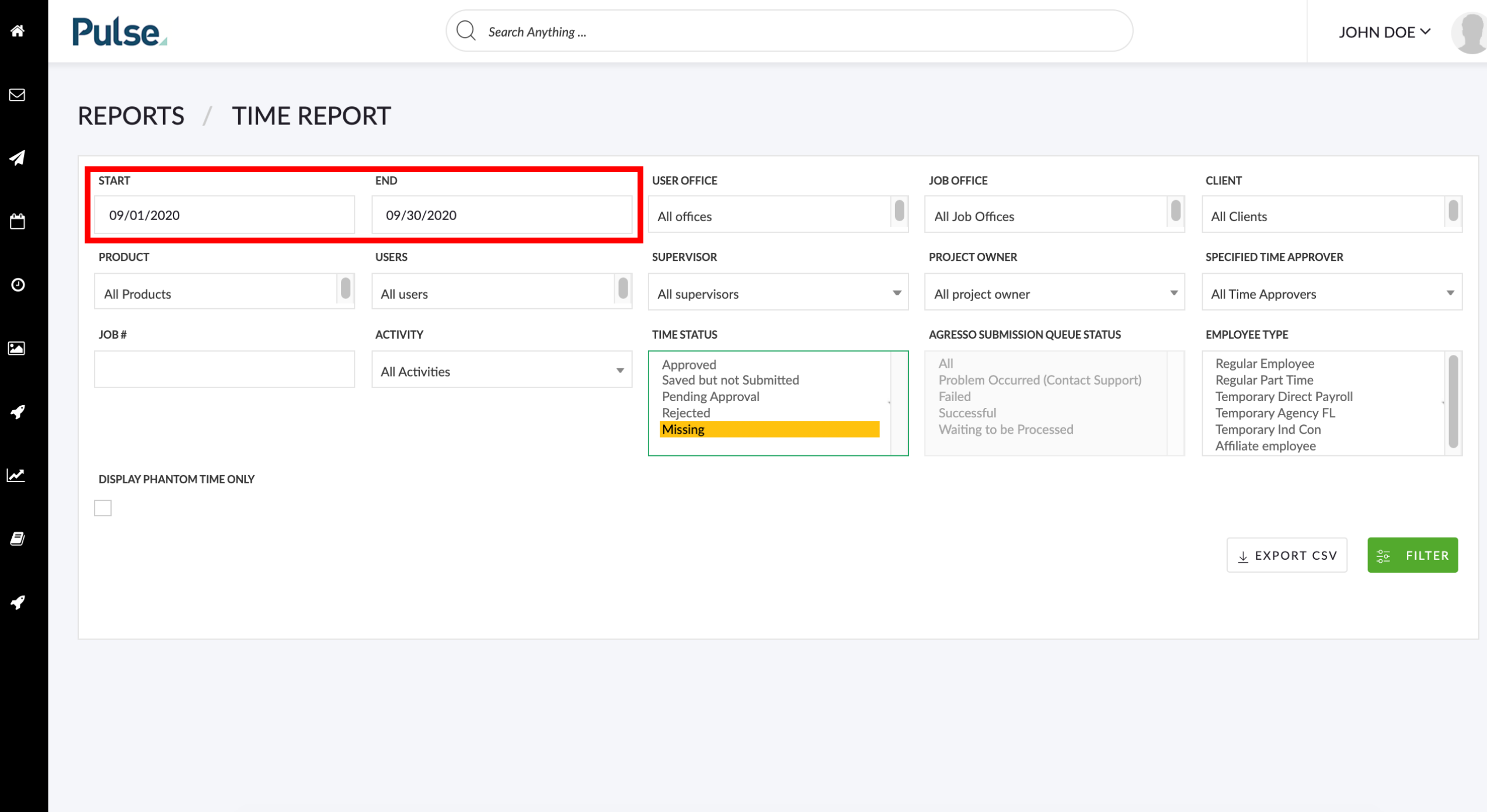 3. Change 'Time Status' to 'missing'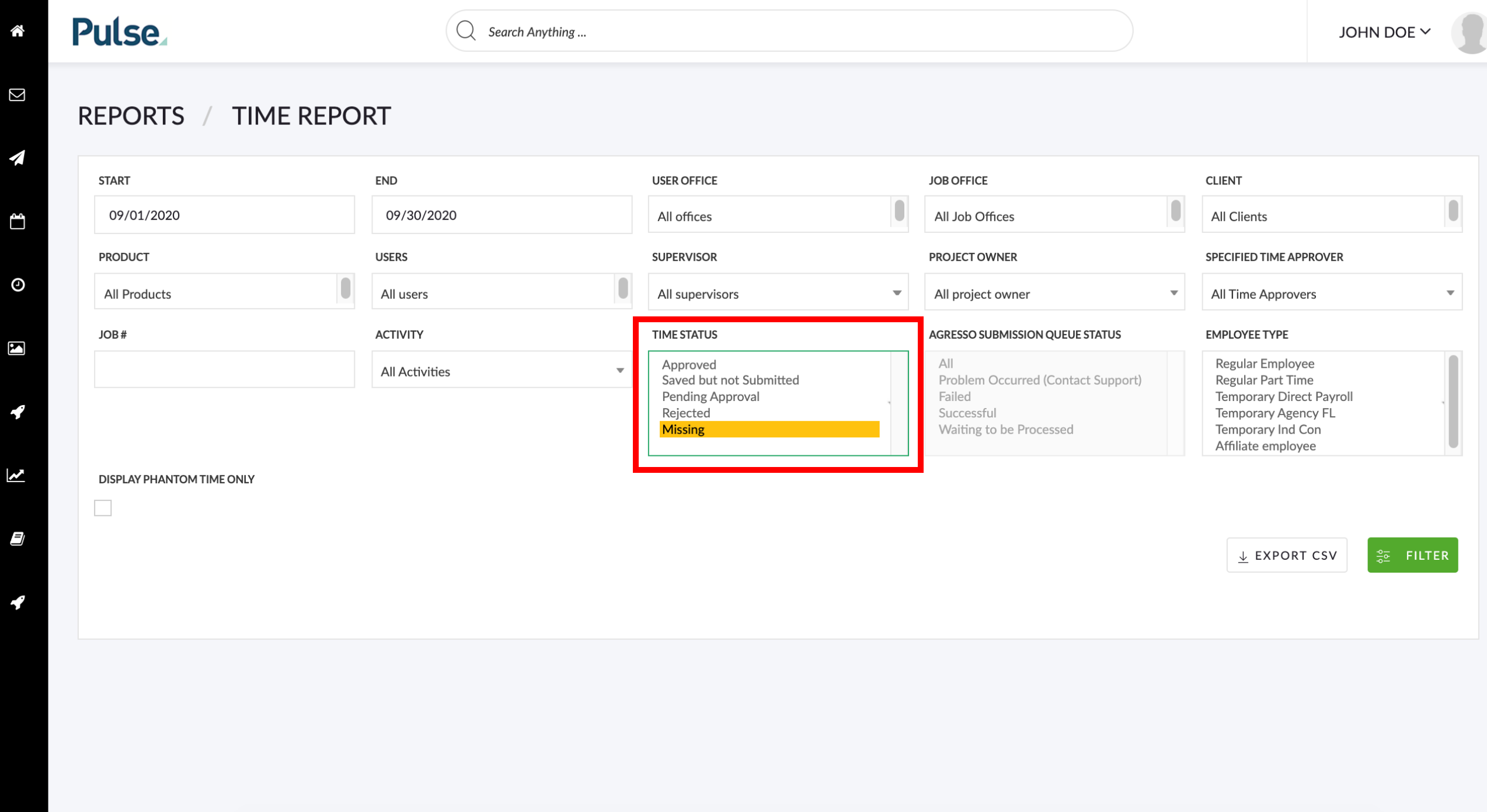 4. Click 'Filter' or 'Export'
Use the 'Name' column contact the users to submit their time.
On the filtered results of the report: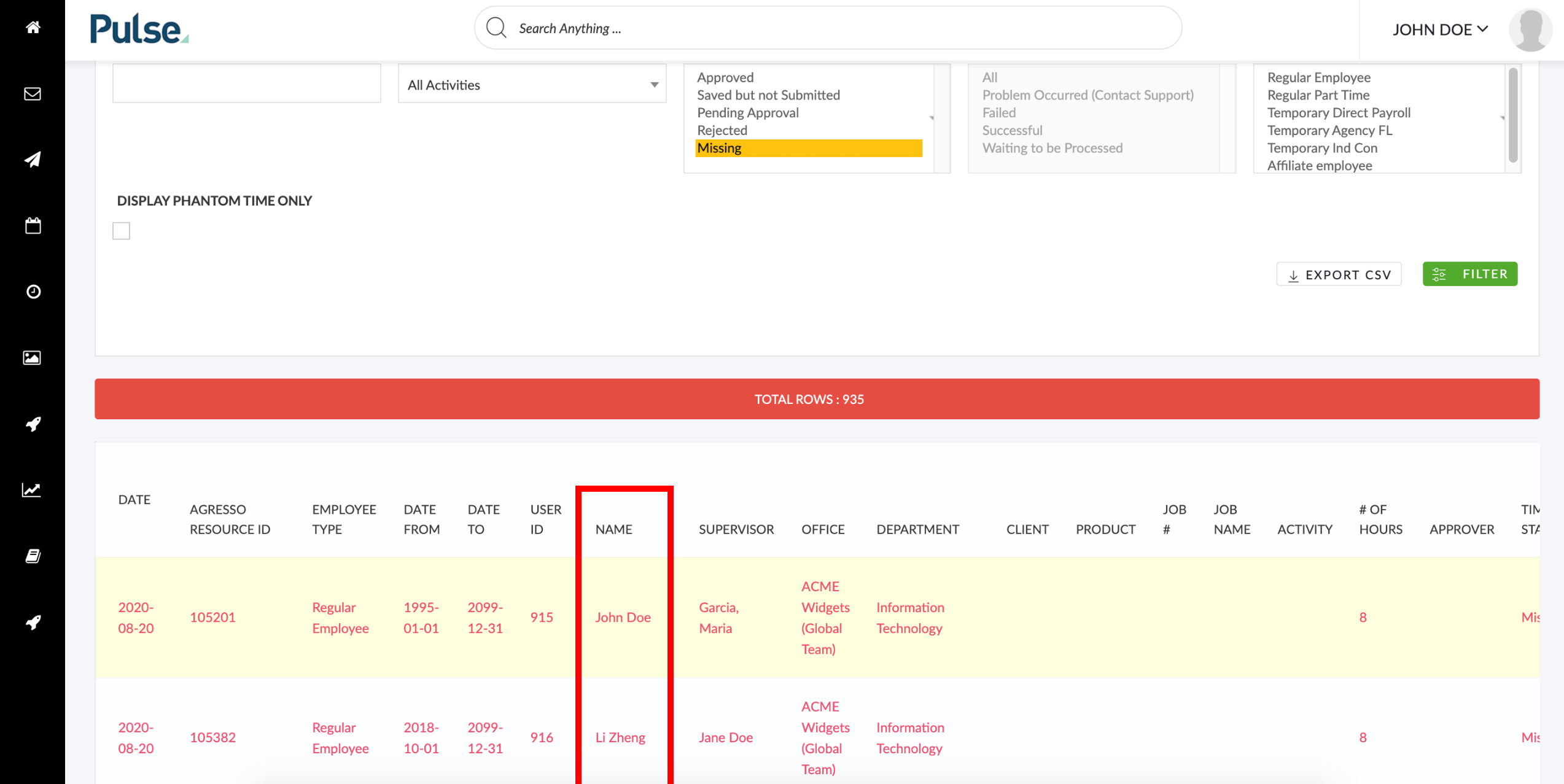 In the exported CSV file:

Hint
If you have the Timesheet Reminder tool enabled to check for compliance setting 'submit' the system will automatically remind the users. Let us know if you want us to turn this on for you!
KB.4615