A User Group is a collection of Users that you can use you to:
invite multiple Users to the same Project at the same time
invite multiple Users to the same Task at the same time
share documents with the same group of Users multiple times
You need to be a Project Owner or have User Category 'Operations' to access this feature. If you need to create a User Group and don't have access please ask your manager to create one for you.
1. Go to Address Book > Groups tab

2. Click 'Add New Group'

3. Enter a 'Group Name'
Clicking the Add New Group button will launch the Group Settings modal showing the Group Details tab. Enter the name of the Group you wish to create.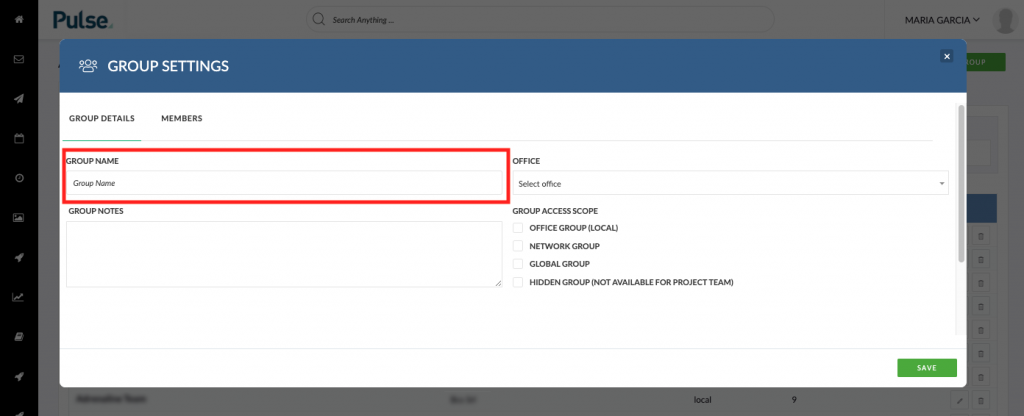 4. Enter a description of the purpose of the Group in the 'Group Notes'
The Group's notes serve as the description of the Group – Please note this is a required field.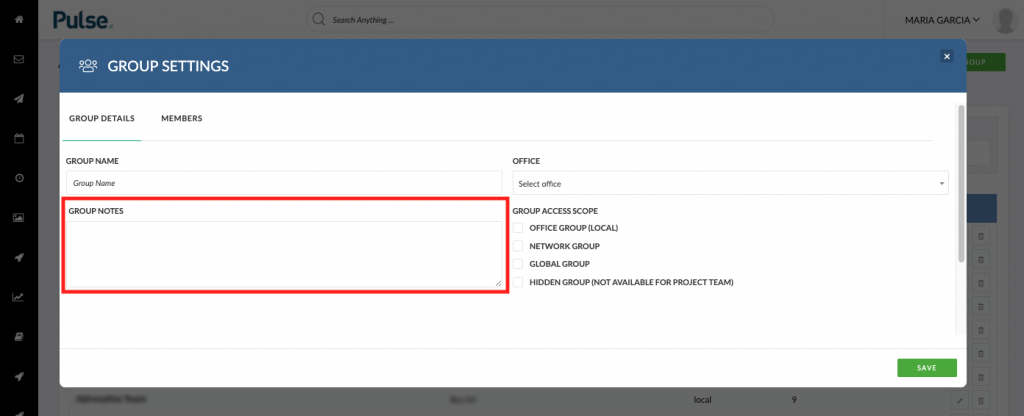 5. Select 'Office Group (Local)' in the Group Access Scope field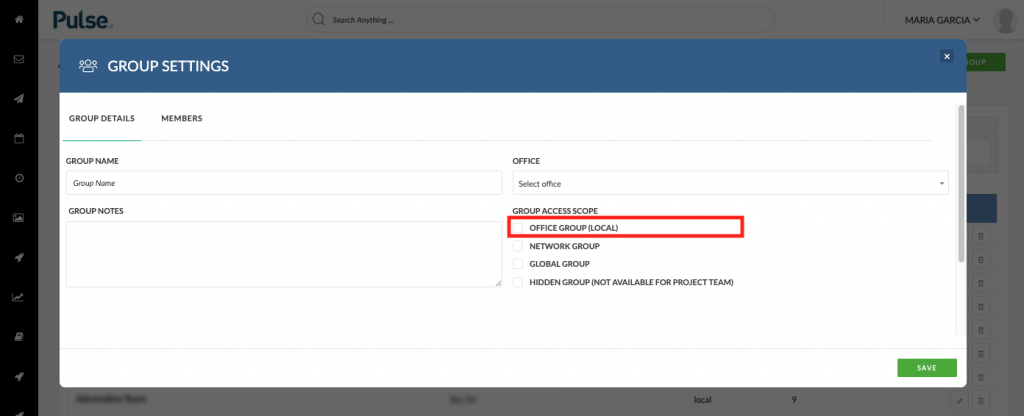 6. Click the 'Members' tab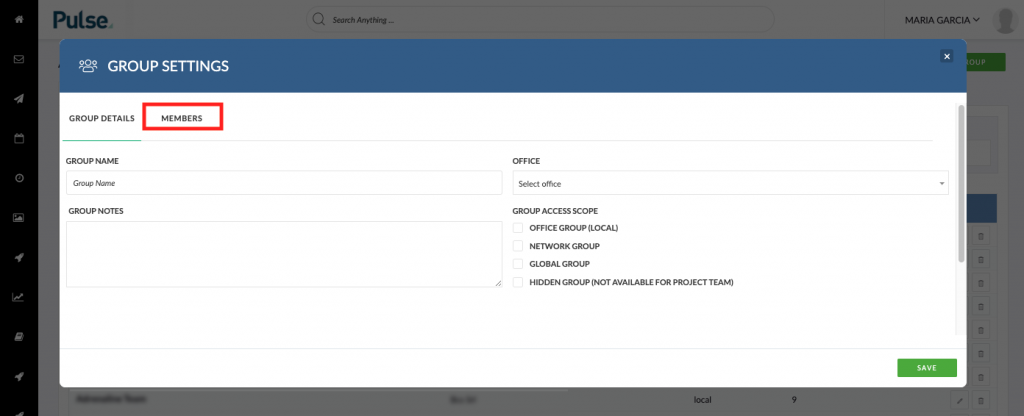 7. Add Users to Group
You can invite users by clicking on the "Available" list of users on the left-hand side.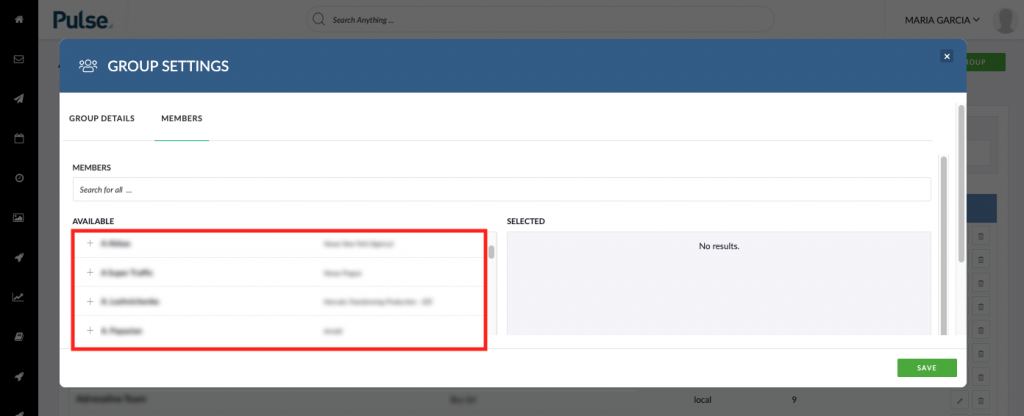 You can remove selected members by clicking on them in the 'Selected' column on the right-hand side: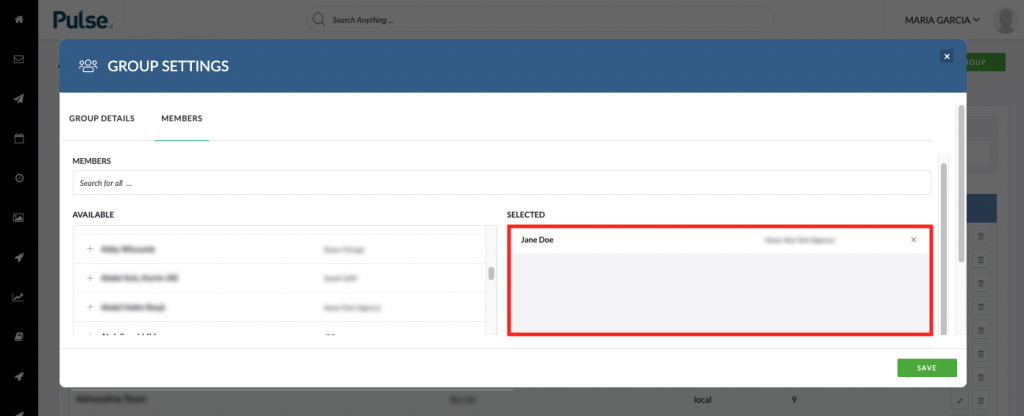 8. Save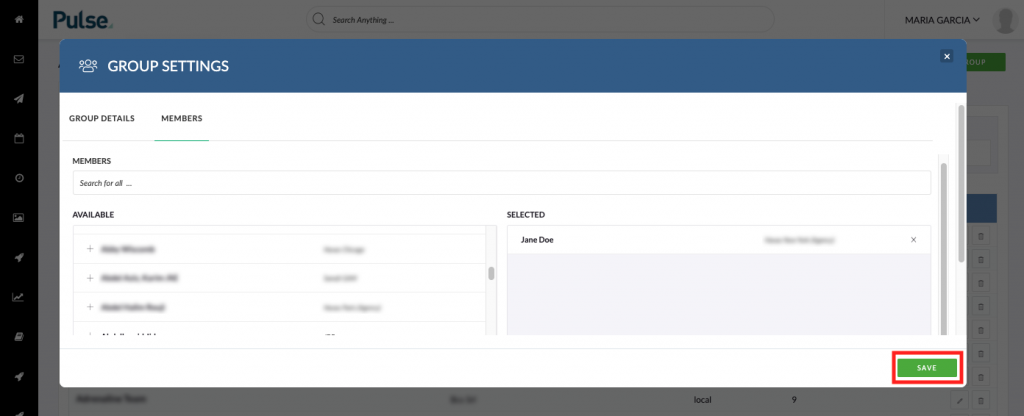 Now you have a group.
KB.45117