Filter by any Project Status
We have upgraded the 'Filter Widget' used in Portal Pages to allow filtering by all Project Statuses.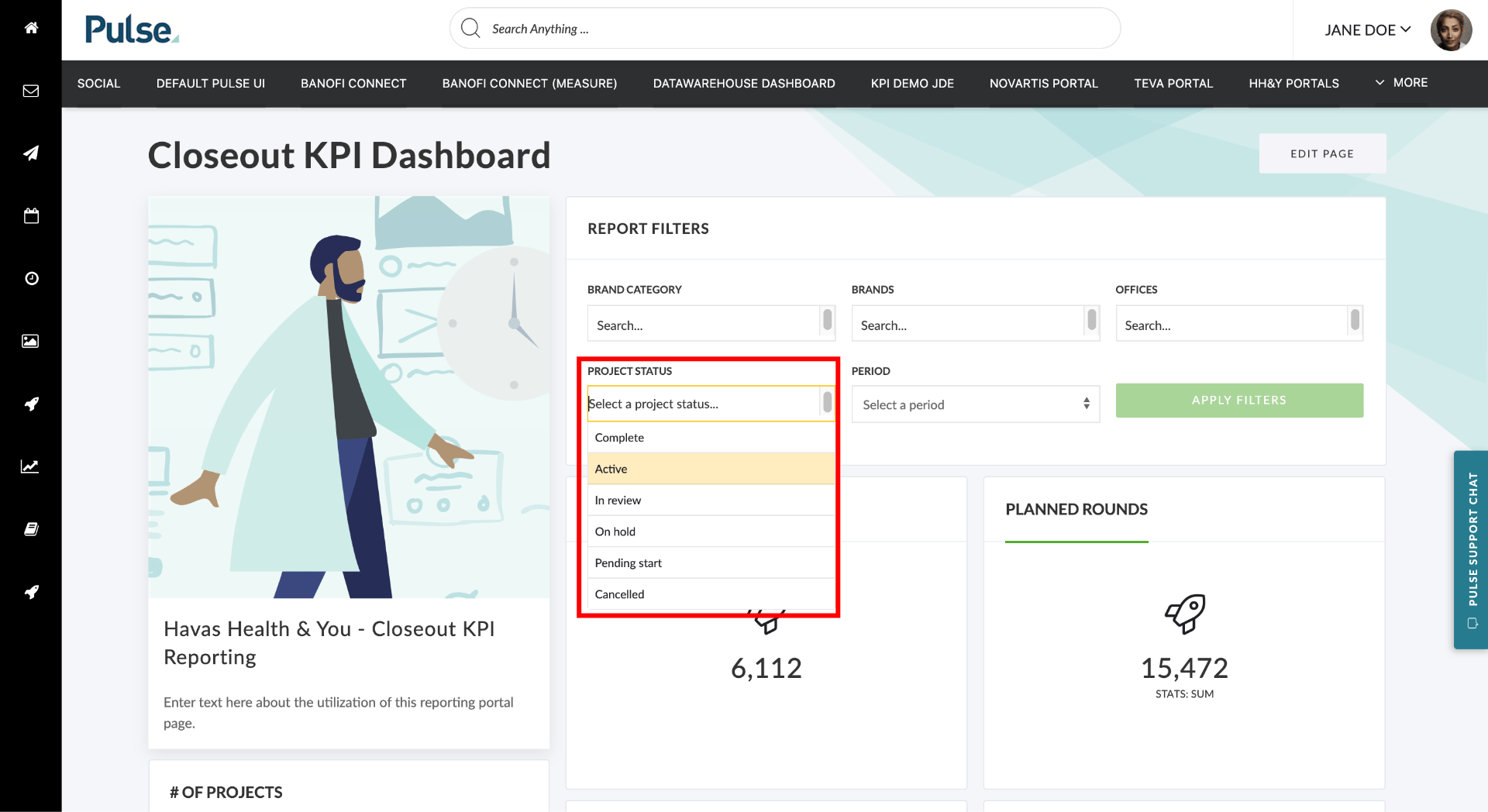 This means users can now filter the Data and Content shown on a Portal Page by:
Active Projects
Projecs On Hold
Projects In Review
Completed Projects
Cancelled Projects
Filter by Multiple Statuses
Also, you can now 'Multi-Select' Status Options in the Filter. This will allow a user to filter data in situations like:
Projects on Hold plus Projects in Review

Completed Projects plus Cancelled Projects

This improvement will give enhanced functionality for users of:
Closeout KPI Report
Portal Pages with Task Data
Portal Pages with Project Data
Portal Pages with Timesheet Data
Portal Pages with Asset Data
To create your own Portal Pages in Pulse, contact your Pulse CS leader to organise Portal Page management Permissions.