We are excited to announce major enhancements to Pulse's Wiki Pages tool.
These enhancements are focused on making the Wiki Pages easier to use and providing new features for organising and Sharing your content.
The key features of the Enhanced Pulse Wiki are:
New Inline Text Editor
Page Ordering tool
Sub-Pages tool
Share Page via Email
Read more below for details…
New Text Editor – 'Edit in the Page'
The Text Editor in the Wiki has been upgraded to provide more page formatting options and an improved editing experience.
With the new Wiki Text Editor, you select 'Edit Mode' on the page, and you can edit content directly on the page (Instead of in a Popup)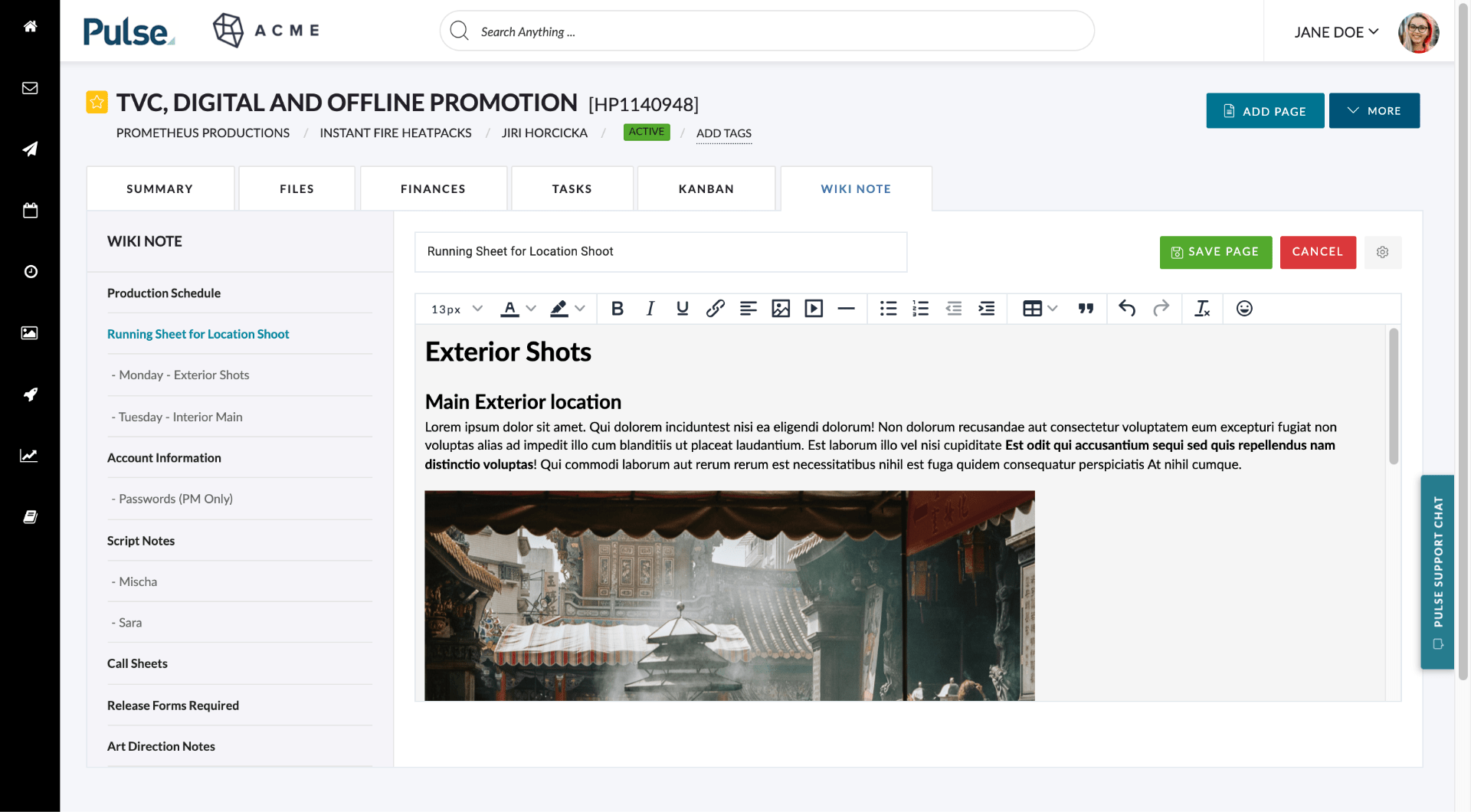 Organise your Wiki Navigation with Sub-Pages
This is a major new feature for Wiki which allows you to:
Manage Page Order
Ability to have Parent/Child pages, so you can make 'Sections' within the Wiki
To change the order of a Page or move the Page to a sub-section, simply click 'Edit Page' and then choose the 'Page Settings' option.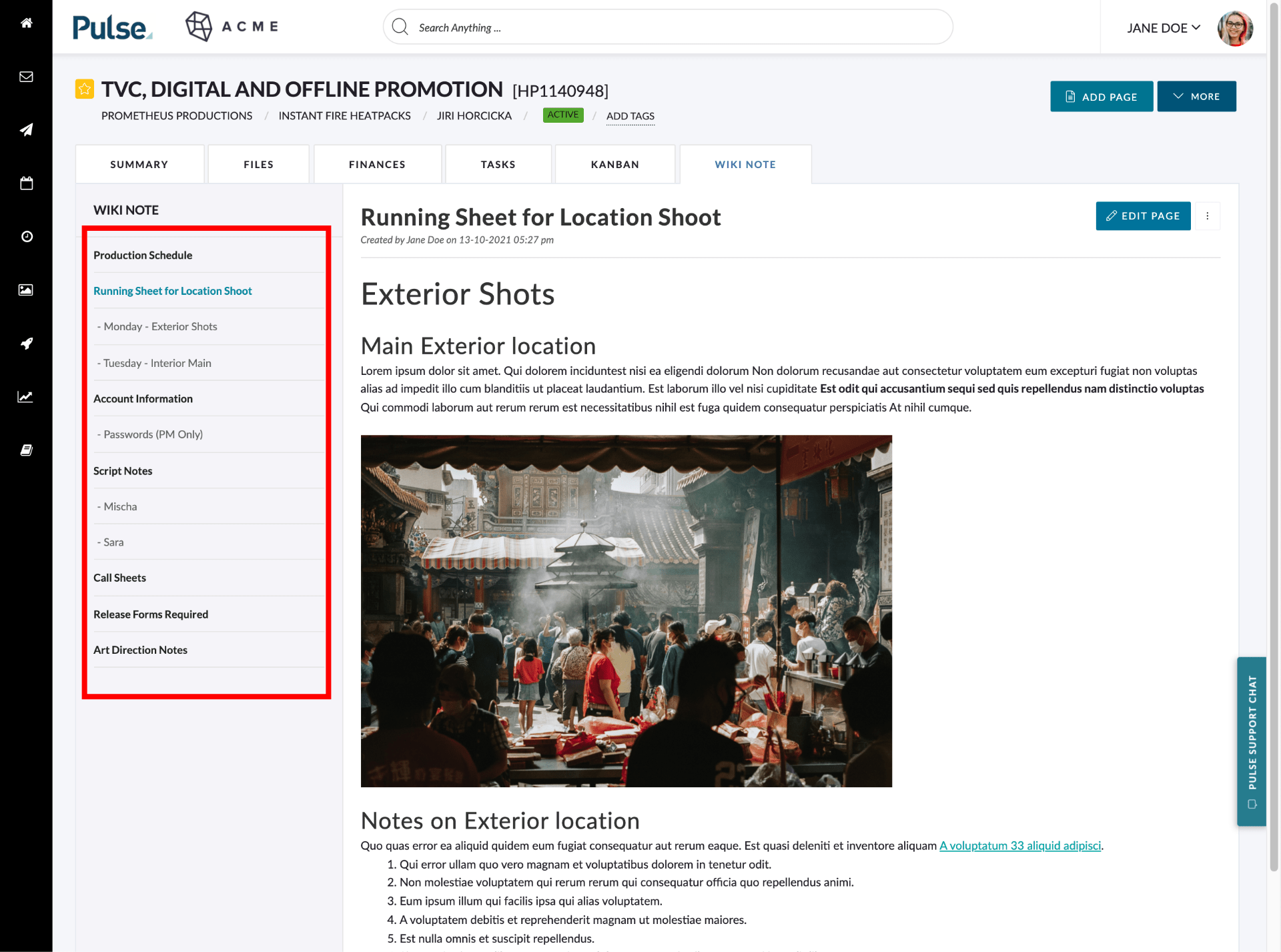 Share Wiki Pages via Email
This feature makes it super easy to share a Wiki Page to other users via Email and Pulse Inbox messages.
To share a page, simply click on the 'Actions button' ('Three Dots') and choose 'Share Page via Email'.
When the 'Manage Wiki Notification' window appears, choose the people from the Project Team you would like to notify – and an email will be sent with an extract of the Wiki, and a direct link back to the Wiki page.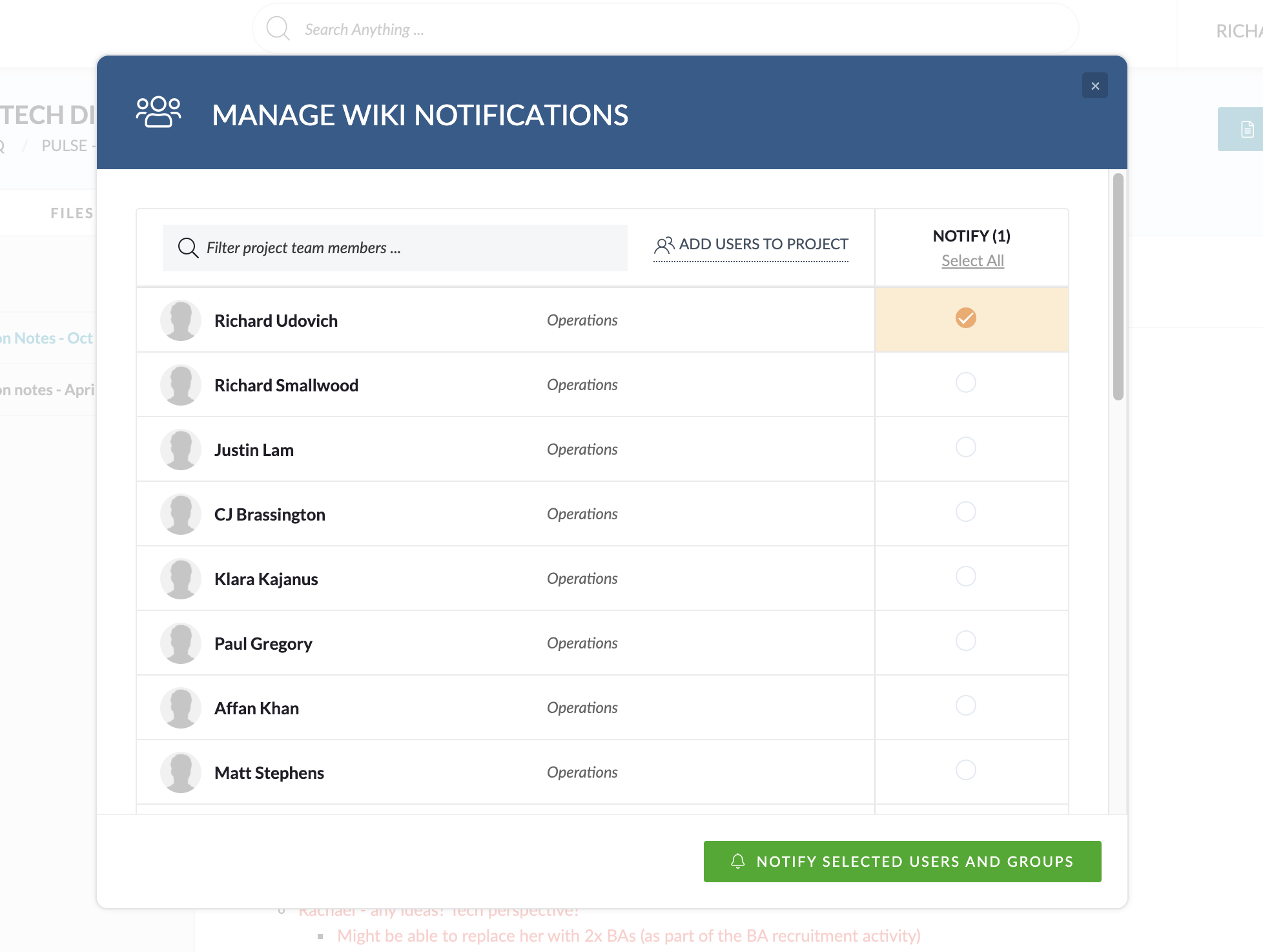 Video and Images
The new Wiki Editor adds the ability to embed images and videos into your Wiki Pages.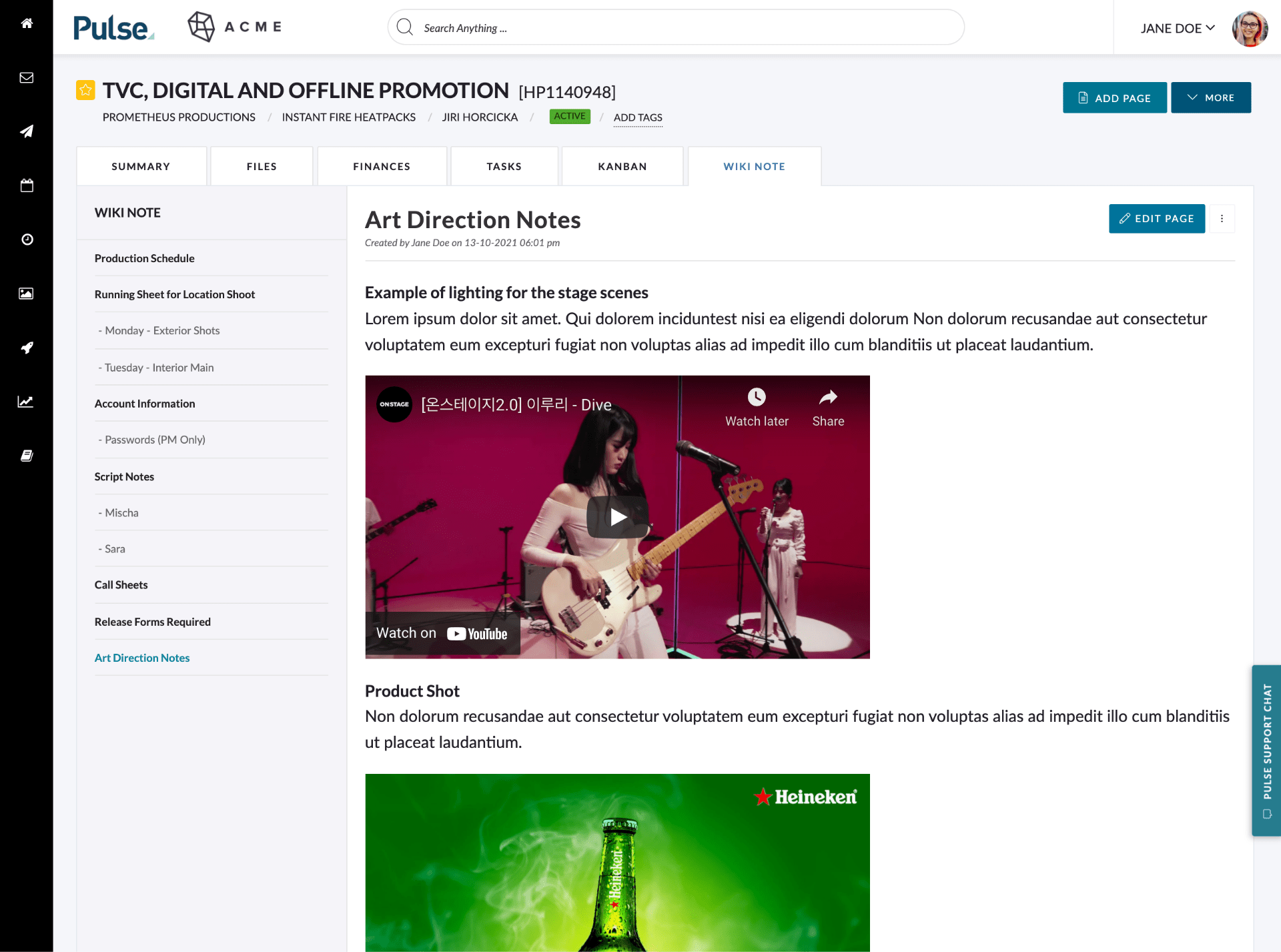 Security & Permissions
We have updated the interface for managing the Security Permissions on a Page.
It is now easier than ever to control access to a Wiki Page. Using User Category options or by Specifying Users allows you to limit access to Pages in a flexible way.