The Pulse Planner now includes the option to convert a "Planned" Project to a "Real" Project with a single click!
The Pulse Planner is an interactive tool which allows you to add multiple projects on an interactive schedule timeline for the purposes of planning and visualising Project Timings.
The ability to add 'Planned Projects' to your Plan was included with the first release of the Pulse Planner. With this latest update, you can now convert 'Planned Projects' to become 'Real Projects' with a single click.
This makes it very easy to create a Plan, add 'Planned Projects' to your Plan, to visualise the timings, and when the Projects are approved to proceed, you can 'Convert to Real'.
Note: For Projects that are linked to Agresso, the 'Converted to Real' feature will prompt you to complete any remaining settings for your Agresso Project, to enable the Project to become 'Financial'.
This makes the Pulse Planner the perfect tool for:
Scope of Work Planning
Product Plans
Brand Plans
Annual Project Planning
How to convert Planned Projects to Real Projects in the Pulse Planner
There are 3 steps required to 'Convert to Real' for a Planned project:
Click on a planned project
Planned projects can be identified by their Green colour.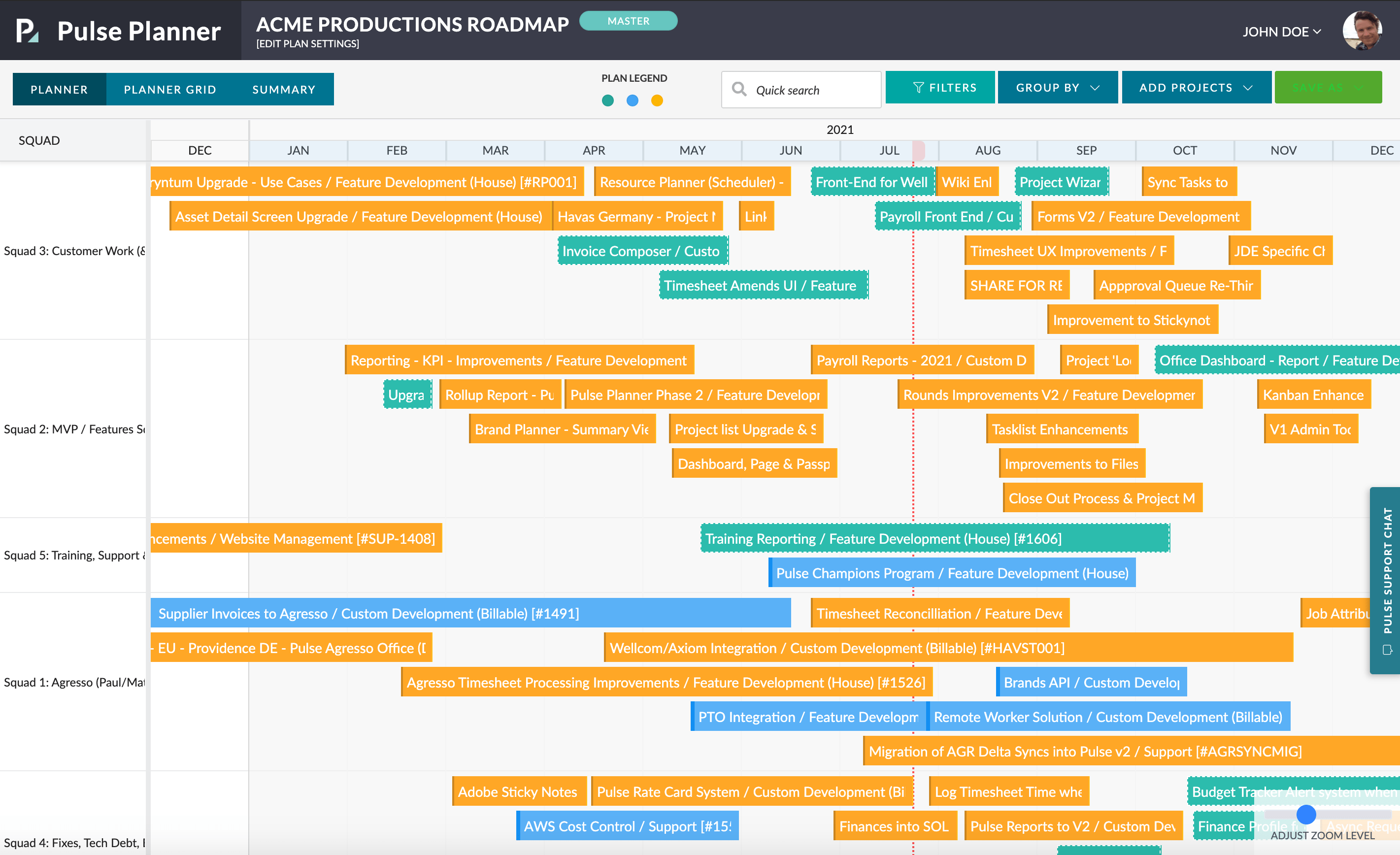 This will open the pop-over and then
Click the 'CONVERT TO REAL PROJECT' button.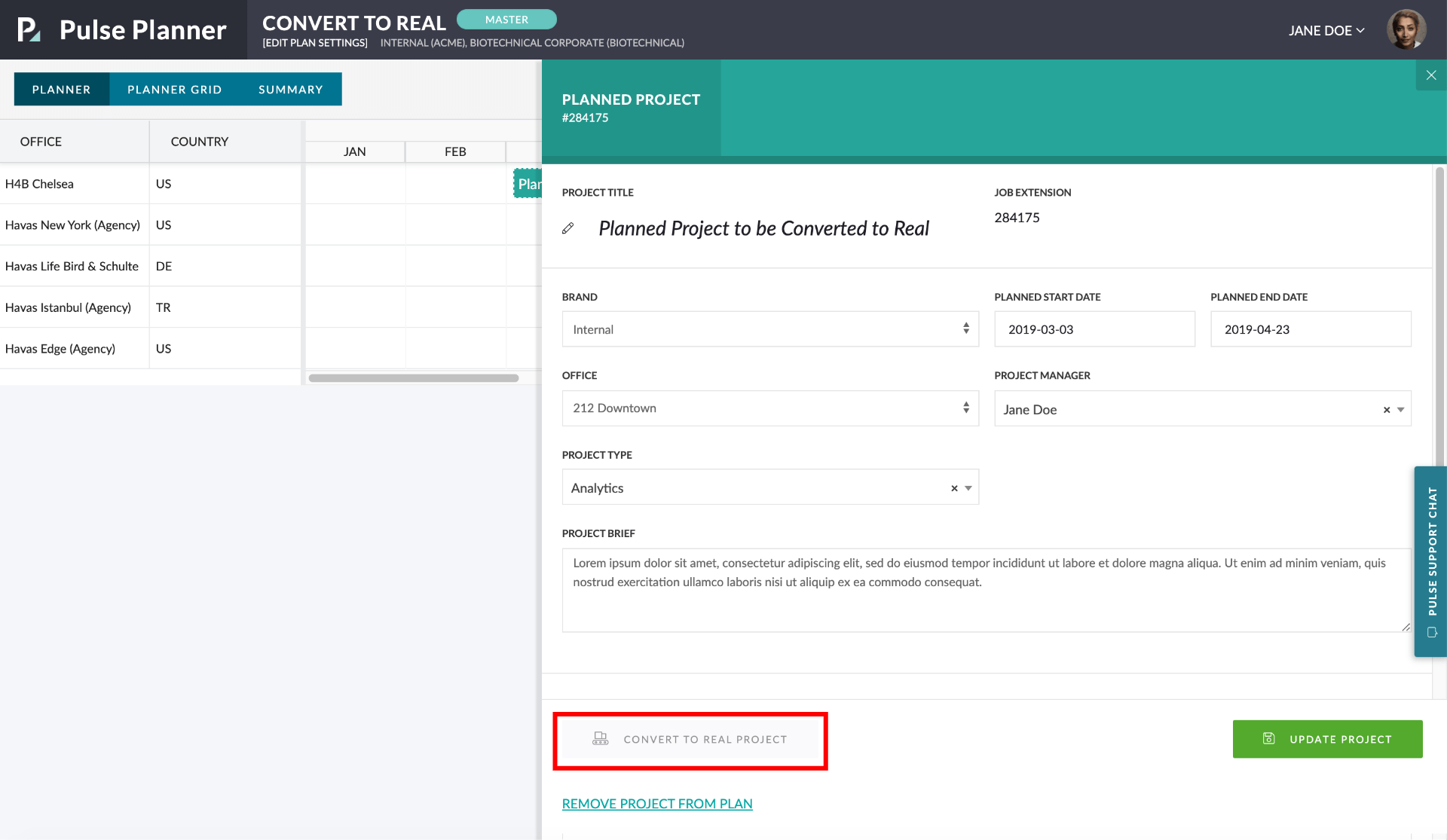 This will direct you to the project wizard with the planned Project's fields auto-populated in the first step of the Project Wizard.
Complete the Remaining Steps in the Project Wizard
From there follow the usual steps through the Project Wizard to set up Agresso Financial fields, select a Template, and invite Users.
Please Note: All the attributes of the Planned Project must be saved before converting to a Real Project.
To learn more about the Pulse planning tool please complete the Pulse Planner Training Module.