The link to your Timesheet will appear towards the end of the Left Nav.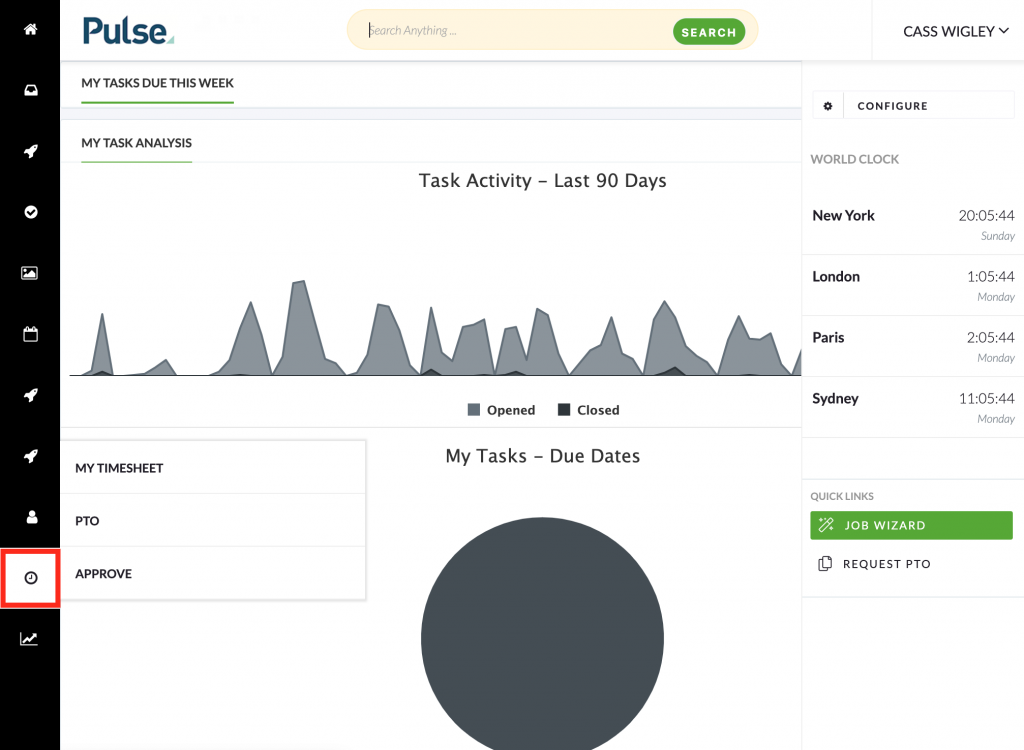 If you cannot see Timesheets in the Navigation it is because your account is not linked to Agresso.
Solution Please contact HR to ensure you have an active Agresso account
Solution
Please contact HR to ensure you have an Active Agresso Account
Make sure that the Email Address associated with your Agresso Account is EXACTLY the same as the Email Address used for Pulse.
If your email address associated with Agresso is different from the email address used in Pulse – please contact Pulse Support and raise a ticket to update your email address.
It may be possible you are logged-in to Pulse using a Kin Account, which may have different permissions to your normal Pulse login and Agresso account. If so, try log-out and login with your normal Pulse account.
If you are on a small screen, you may find that the Timesheet button is simply hidden at the bottom of the navigation. If you open the navigation and scroll the page, you may see the Timesheet option.
KB.43510