Pulse software is a web application accessible by entering the following address (URL) into your browser's address bar:
https://havaspulse.com/v2/
Note: When a new user account is created in Pulse, the user will receive an email notification containing both the system address (URL) and password.
Use your Havas Credentials to login to Pulse via SSO
On the login screen, choose the Login with Havas Credentials option on the left and select Havas Group Employee.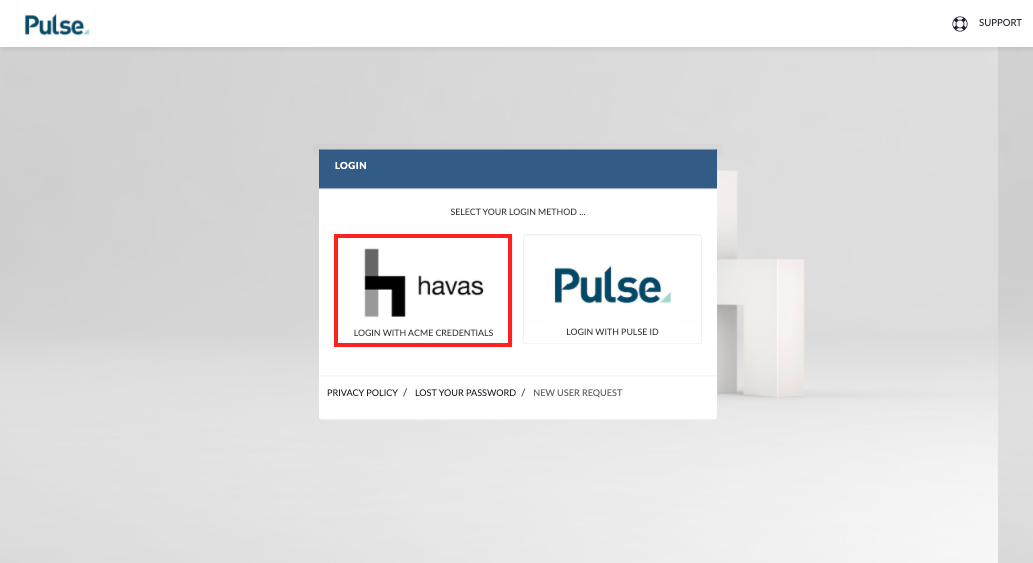 The popup will accept your Globalservs credentials.
your username is globalservs\firstName.fastName
your password is the same password that you use to log into your computer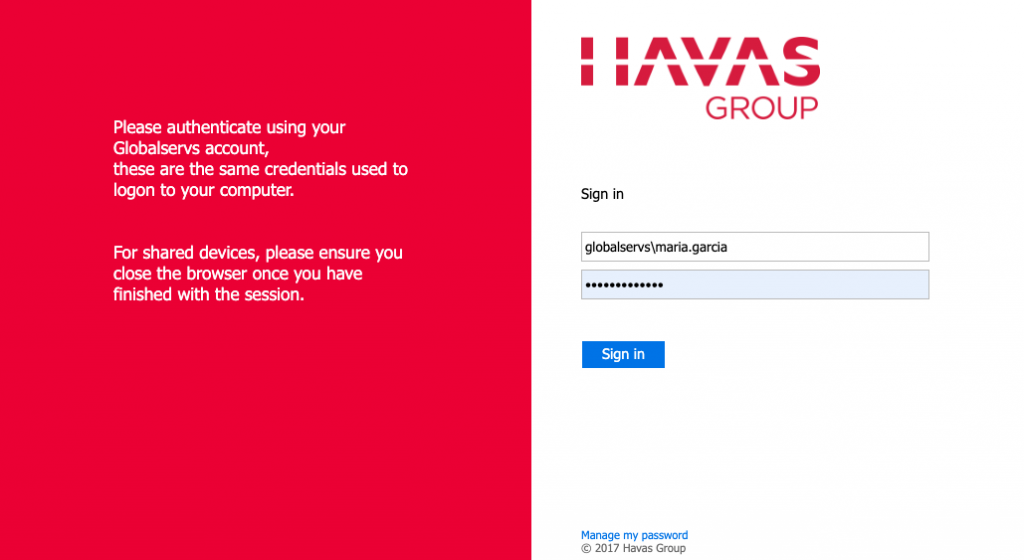 Select the method you would like to use to authenticate:
Send me a Push
Call me
Enter a passcode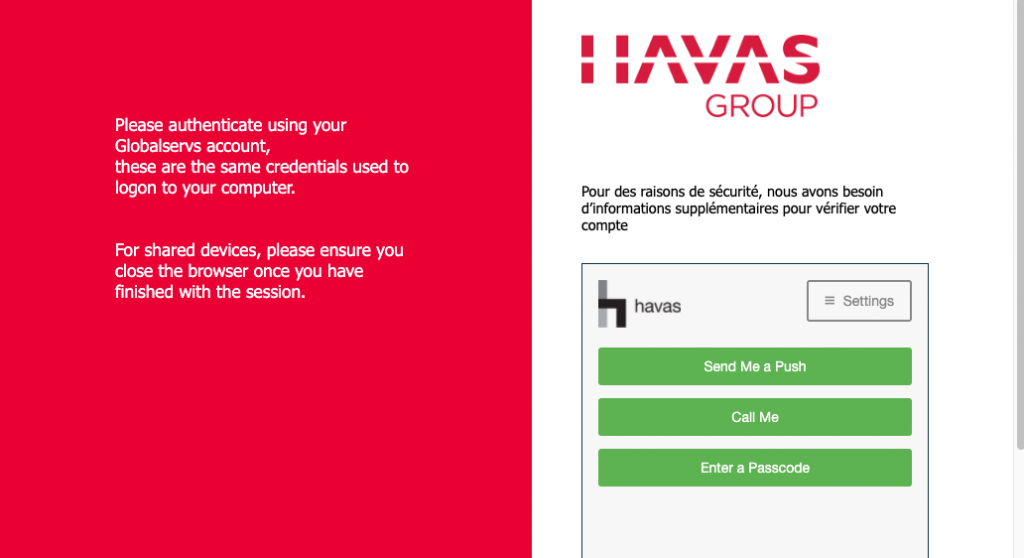 If you have the Authenticator app on your phone, you can use the "Send me a Push". This will immediately send a push notification to your phone.
Forgot you Password?
You can reset your password and unlock your account by going to:
Recommended Browsers
Chrome and Firefox are the recommended browsers.