1. Navigate to the Update Personal Details page by clicking your username
Click your username in the top-right corner of any page, and then select Update details: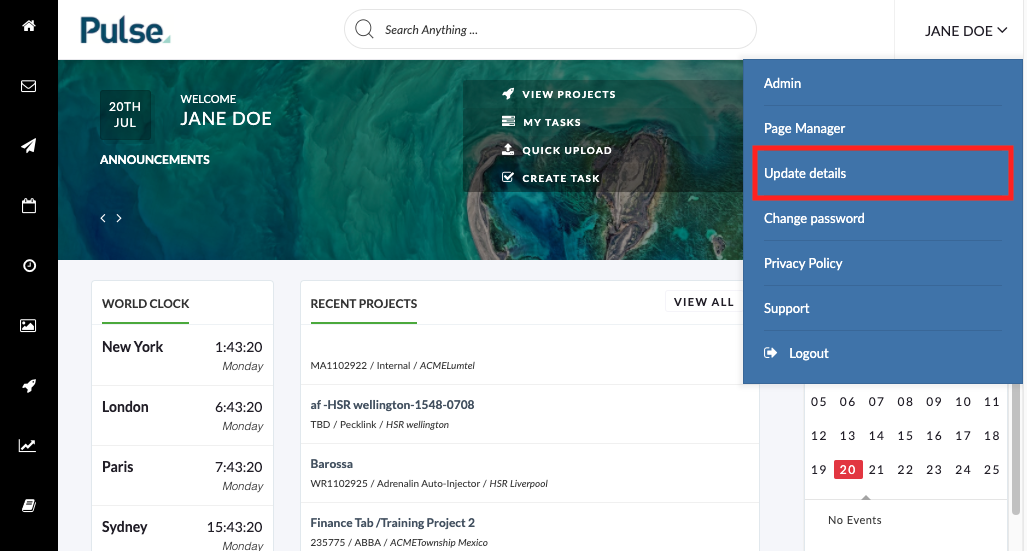 2. Locate the Update Profile Picture field to click "Choose file"
Click the "Choose file" button to launch the file select dialogue box.
Locate the image you want to use as your Profile Picture.
Select the image.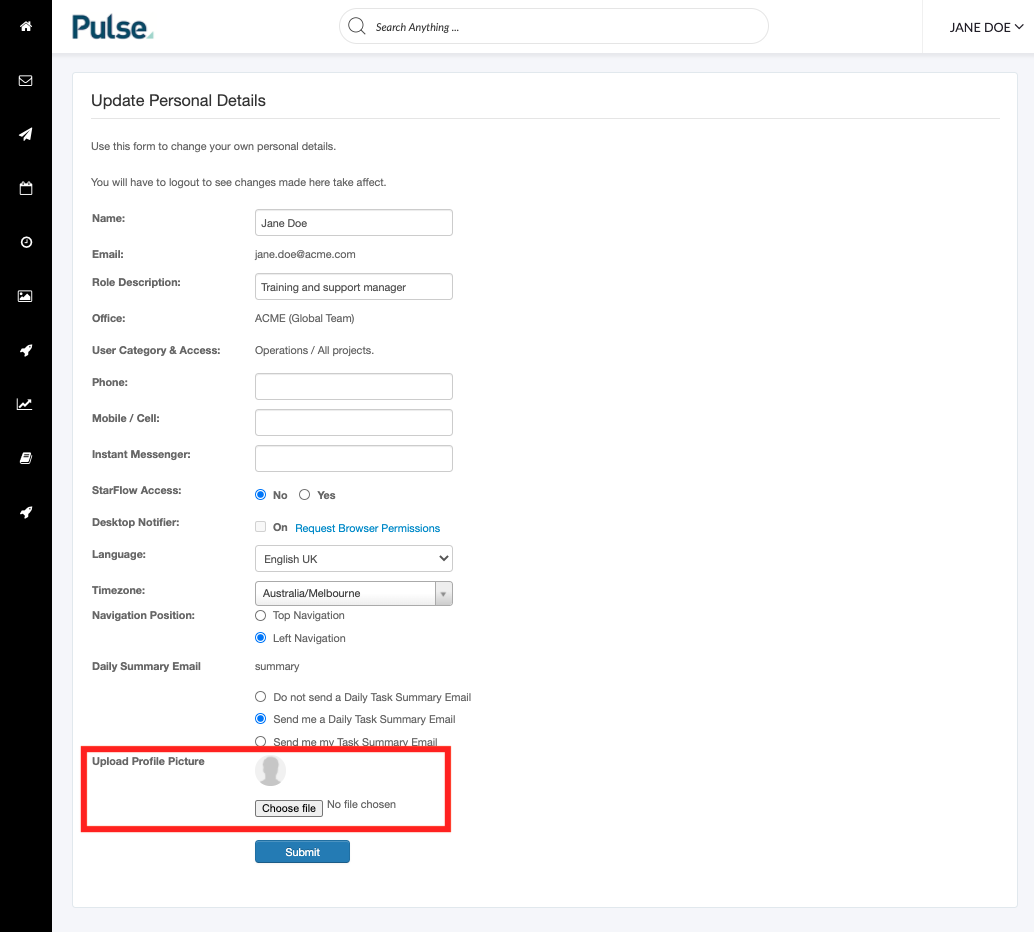 3. Click Submit to Save changes
After you click "Submit" your selected image will be used as your avatar throughout Pulse.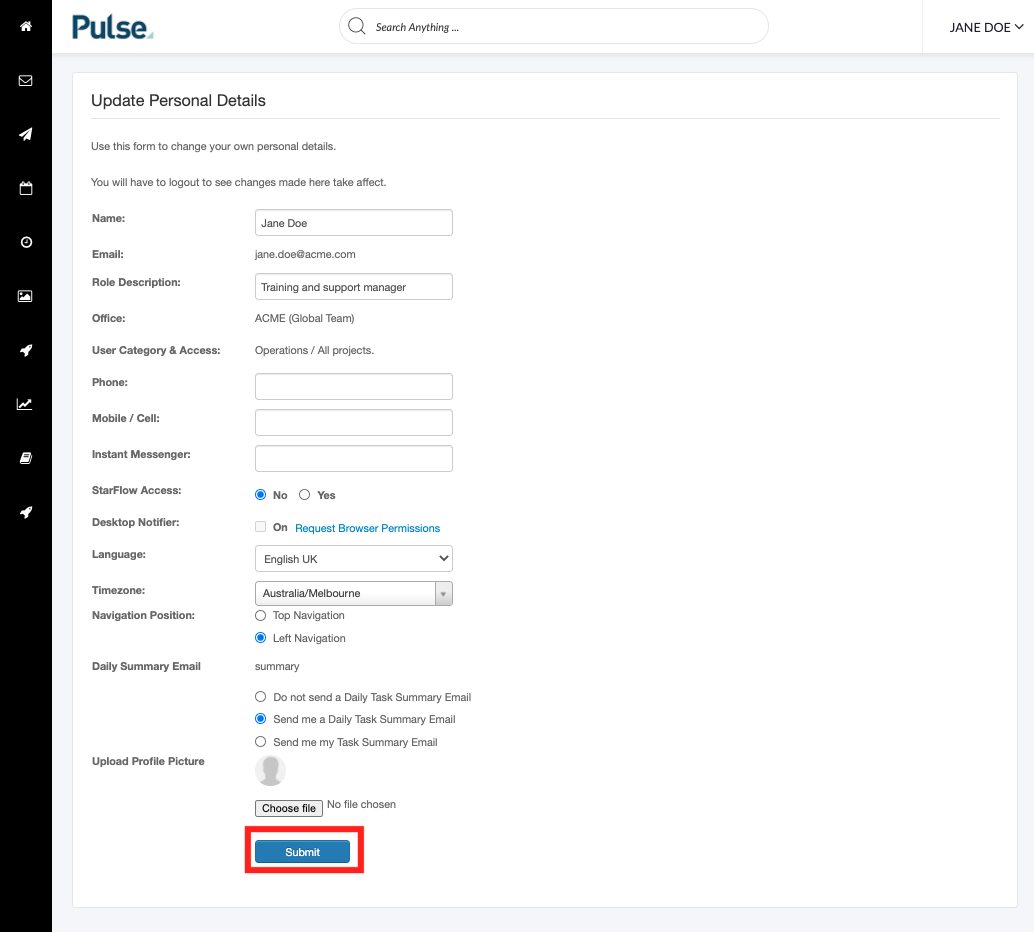 KB.43523